The Satanic Temple Says It Is the Victim of Religious Discrimination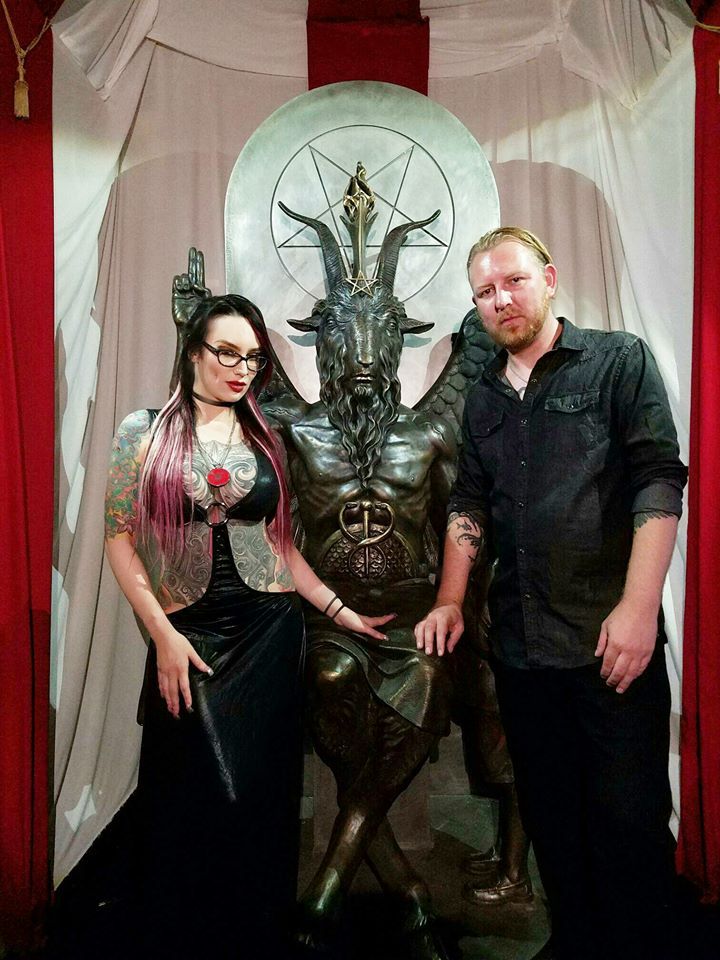 A Satanic Temple chapter in Arizona is suing municipal authorities in Scottsdale after the city barred the group from delivering an invocation at a city council meeting.
The city says the group's request to deliver the invocation was turned down because it has no substantial links to Scottsdale, but the group has accused the city of breaching its First Amendment rights.
An attorney for the Satanists said the group wanted to send the message that those of every religious faith, or those with no religious faith, should be free to participate in a council invocation.
"All we're seeking is a non-discriminatory policy, whether that means changing the policy so no one's discriminated against, or preferably, allowing us to do the invocation," attorney Stu de Haan told Azcentral.com.
The head of the local chapter, Michelle Shortt, was originally granted permission to deliver the invocation in July, 2016, but received an email from the city saying a pastor from Scottsdale's First Southern Baptist Church was to deliver the invocation instead.
But according to the lawsuit, emails obtained by the Satanists under Arizona's open records law show councilors describing the Satanic Temple's planned invocation as "absurd" and that allowing it would be "taking equality too far."
"It's disheartening when public officials can display such a flagrant disregard for the most foundational bedrock principles of constitutional law while acting upon their personal biases at the expense of their taxpayer base, who are ultimately left to pay the legal costs for the ignorance of their mayor and city council," Lucien Greaves, a spokesman for the Satanic Temple, told ABC.
In a statement Monday, the city said the group was turned away because it did not have any "substantial connection to the Scottsdale community."
"We believe the city's practice meets all constitutional requirements," said city spokeswoman Kelly Corsette.
The Satanic Temple on its website says it does not promote belief in a "personal Satan," and describes its mission as "to encourage benevolence and empathy among all people, reject tyrannical authority, advocate practical common sense and justice, and be directed by the human conscience to undertake noble pursuits guided by the individual will."
The group has previously been prevented from delivering an invocation in Phoenix, Arizona, where council authorities changed the rules and opted for silent prayer invocations instead of choosing to fight the group's request.