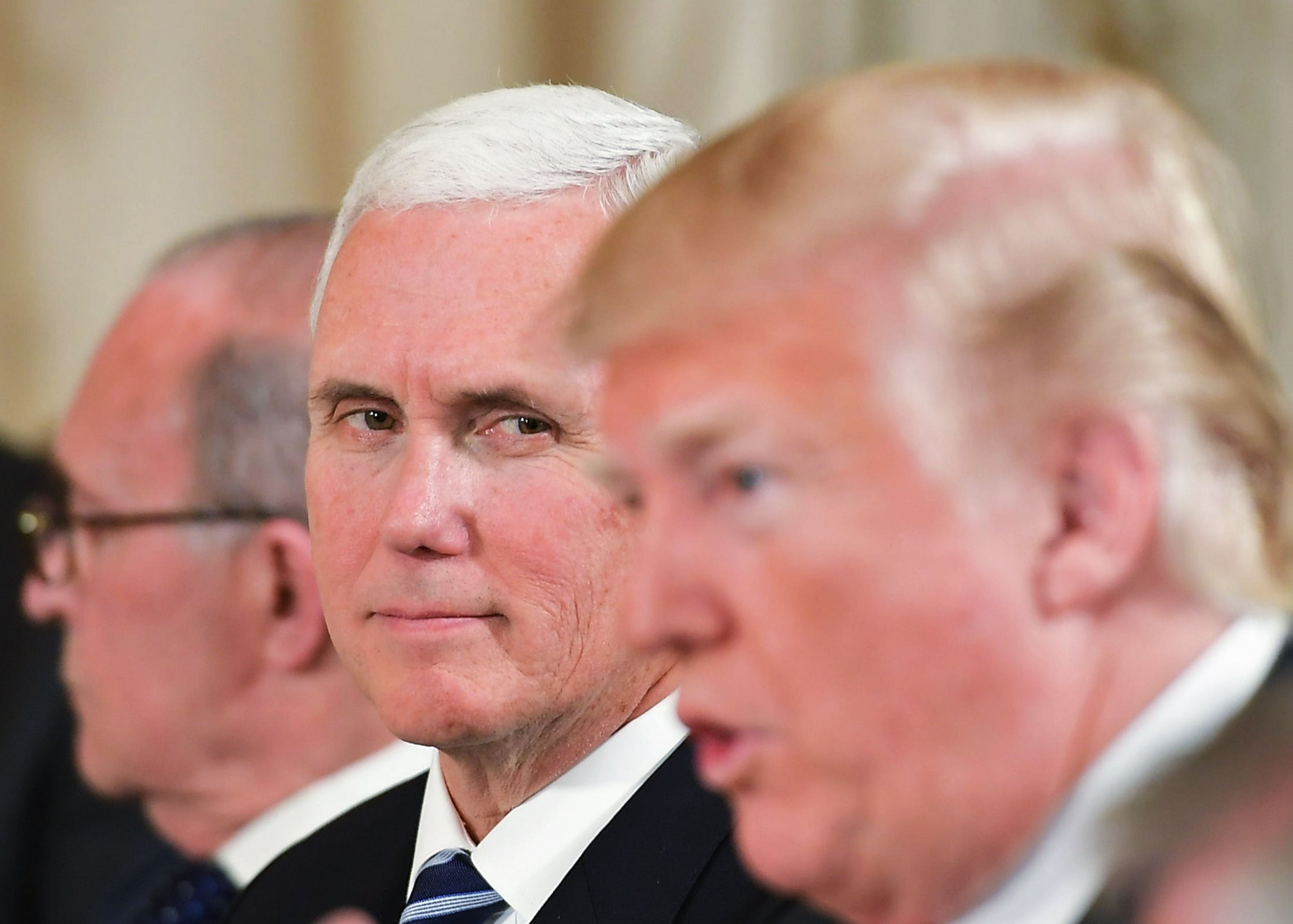 Throughout President Donald Trump's time in the Oval Office, several people have expressed fears over his rhetoric and policies, but when it comes to the top level of government, the leader of the Satanic Temple is more concerned with Vice President Mike Pence.
Lucien Greaves, co-founder and spokesperson for the Satanic Temple, told The Daily Beast that Trump "doesn't really try" when it comes to the Christian faith. He added that the president is "too stupid to predict" and has no "concept of his own limitations."
However, when it comes to Pence, Greaves considered him to have a distinct view for the future of the United States, which makes him a bigger threat.
"The thing that makes me most comfortable with Trump is the fact that he has no vision," Greaves said. "Mike Pence really scares me: Pence has a clear, theocratic vision for the United States."
Greaves also shared that in his opinion, evangelicals are happy with Pence and are glad that he's in a position to assign federal judge appointees.
"Right now we have evangelical nationalists pushing a theocratic agenda in the United States and making great headway to take away people's reproductive rights, endorse corporal punishment in schools, spread pseudoscience or otherwise reject the scientific point of view, and really undermining liberal democracy," Greaves recently told IndieWire.
Although the temple leader expressed his own concerns about the Trump administration, he reiterated that the Satanic Temple is a nonviolent organization. He told The Daily Beast that they won't plant bombs, shoot anyone or advocate for violence against others.
Greaves's declaration about nonviolence came after he was forced to kick out Jex Blackmore, a former spokesperson for the Satanic Temple and leader of the Detroit Chapter. Blackmore called for several acts of violence, including Trump's execution, and despite it being a "painful experience" for Greaves to have to oust his good friend, he told The Daily Best that he believed the church made the right decision.
This isn't the first time that Greaves has expressed a stronger concern about the vice president than the president. In October 2016, before Trump won the election, Greaves called Pence a "complete shithead" in a post on Twitter.
"Far more dangerous than Trump, I believe," Greaves posted. "Yet pundits keep gushing over his poise."
He added that Pence was a "ludicrous theocrat" who appeared presidential "by virtue of not being Trump."
Within hours of Trump being elected, Greaves told IndieWire that the Satanic Temple's membership numbers "spiked," showing that there's a need for their activities.