Abortion Rights Fight Has an Unlikely Champion: The Satanic Temple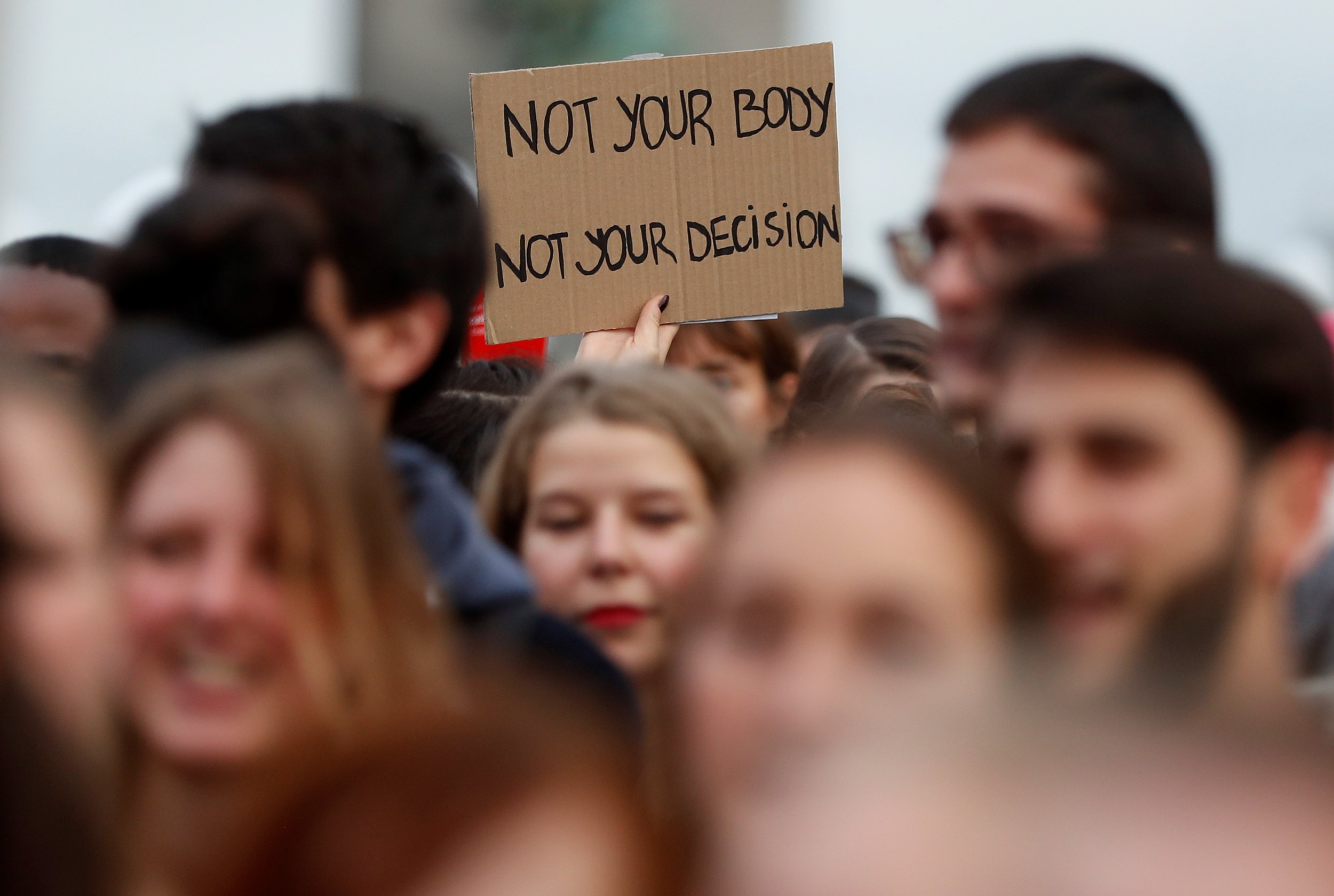 Women's reproductive rights have an unlikely ally: Satanists.
A Missouri law that upholds the strictest waiting period for an abortion in the nation is headed to the state's Supreme Court after the Satanic Temple successfully argued that it violates their religious freedom.
"(The) constitutional claims are real and substantial," the Missouri Court of Appeals ruled.
The Satanic Temple, a political and religious organization, argued that it is a violation of Satanists' religious freedom to impose a 72-hour waiting period between an initial abortion consultation and the actual medical procedure. The Temple also argued that the Missouri law endorses Christian doctrine that favors childbirth.
The Missouri law mandates that women be given state-directed "informed consent" information that promotes a medically disputed claim that a fetus can feel pain at 20 weeks post-fertilization, describes the step-by-step abortion procedure, promotes state-recommended adoption options and does not include any abortion resources.
The lawsuit by the Satanic Temple claims Missouri is violating religious freedom because there is "no medical or other compelling purpose" for the 72-hour delay, said Jex Blackmore, a Satanic Temple spokesman.
"The state has essentially established a religious indoctrination program intended to promote a religious viewpoint that life begins at conception," Blackmore said in a statement. "The law is intended to punish women who disagree with this opinion."
Missouri is one of seven states that requires a 72-hour waiting period, according to the Guttmacher Institute, a research group that supports abortion rights. Other states with similar policies are Iowa, Louisiana, North Carolina, Oklahoma, South Dakota and Utah. Missouri's is among the most restrictive abortion laws in the nation.
Previous legal challenges in Missouri have argued that the three-day waiting period creates an undue burden on women to attend multiple appointments and failed. The religious freedom argument is new—as is the Satanic Temple's involvement in the reproductive rights debate. The group is not working with Planned Parenthood, a women's reproductive advocate and abortion services provider.
The lawsuit from the Satanic Temple was filed on behalf of Mary Doe, an anonymous member of the Satanic Temple who sought a religious exemption to the 72-hour waiting period and booklet of state-sponsored materials in 2015 at a Planned Parenthood clinic. The clinic was unable to waive the waiting period given Missouri law.
The Satanic Temple is a nontheistic religious organization and does not recognize a deity. Its tenets include that "one's body is inviolable, subject to one's own will alone" and that "beliefs should conform to our best scientific understanding of the world. We should take care never to distort scientific facts to fit our beliefs."
The Court of Appeals ruling sends the case up to the Missouri Supreme Court, though no hearing date has been set.