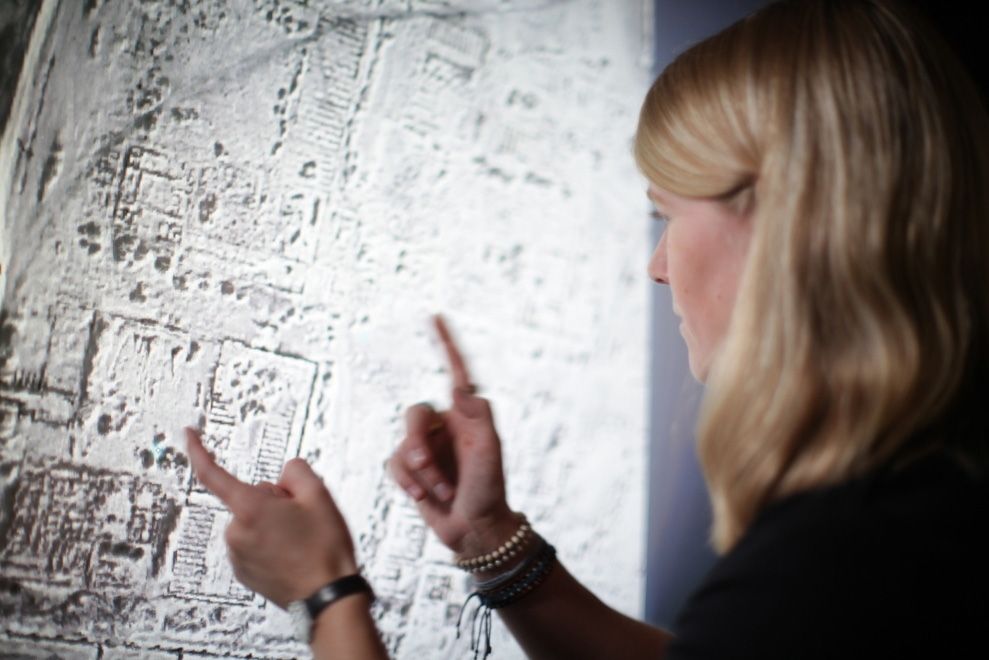 The pioneering "satellite archaeologist," Sarah Parcak, has been awarded the 2016 TED Prize for her work using infrared imagery from satellites to uncover ancient archaeological sites across the world, TED announced on Monday.
TED, whose tagline is "ideas worth spreading," awards a $1 million grant annually to an individual whose work warrants funding for a large-scale project.
"I am honored to receive the TED Prize, but it's not about me; it's about our fieldand the thousands of men and women around the world, particularly in the Middle East, who are defending and protecting sites," Parcak, 36, said in statement. "The last four and half years have been horrific for archaeology. I've spent a lot of time, as have many of my colleagues, looking at the destruction. I am committed to using this Prize to engage the world in finding and protecting these global sites."
As part of her work, Parcak, who is an associate professor of Anthropology at the University of Alabama in Birmingham's Laboratory for Global Observation, has discovered 17 potentially unknown pyramids in Egypt, as well as 1,000 tombs and 3,100 settlements.
In her 2012 TED talk, Parcak explained how she uses satellite data to uncover an ancient site in Egypt:
Parcak's work has been used to spy on looting of culturally important artefacts at ancient sites in the Middle East. According to The New York Times, cultural thievery is a huge problem in Egypt where the government foiled a plan to smuggle 1,124 stolen artifacts through the port of Damietta only last week. Parcak is teaming up with local communities and authorities in Egypt in an attempt to thwart looting.
"TED is committed to the ancient tradition of storytelling, and making it relevant to a modern, global audience. Sarah's work honors thatshe uses 21st century technology to make the world's ancient, invisible history visible once again," TED Prize Director Anna Verghese said. "At a moment when so many ancient sites are under threatand being destroyedit feels particularly poignant that we are awarding the TED Prize to a brilliant mind, committed to finding, sharing and protecting these gems."
Parcak will announce the details of her project in February in Vancouver, British Columbia, during a live TED conference.