Satellite Images of Downed MH-17 Flight Emerge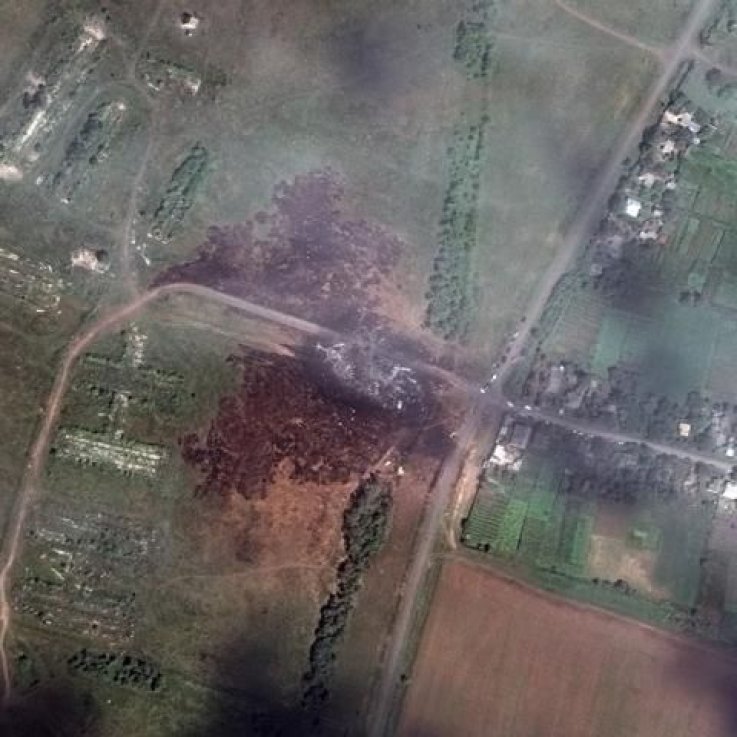 As American, Russian, Ukrainian, and Malaysian politicians grapple over who is responsible for the tragic loss of the 295 lives aboard Malaysia Airlines Flight MH-17, the first high-resolution satellite images of the crash site have begun to filter in.
The images, in both color and black and white, show the aftermath of the downing, both immediately and some time after. Immediately after the plane went down, the wreckage was obscured by smoke that blanketed the area around the crash-site.
Some time later, the smoke cleared, revealing the crater where the plane came to rest. A stain of blackened earth radiated out from the wreckage.