'Saturday Night Live' Season 44 Cast: Luke Null Won't Return to NBC Comedy Show
Saturday Night Live is getting a cast shakeup for Season 44. Luke Null is not expected to return to SNL after appearing on the show for one season, according to a Deadline report released Wednesday.
Null became a featured member of the cast along with comedians Chris Redd and Heidi Gardner for Season 44 during the 2017-2018 primetime season. His departure marked the first cast member to leave the show since SNL Season 43 wrapped.
Although he got little screen time during his tenure on the show, Null did have some standout sketches like his performance as an obnoxious, loud mouth, cigarette-smoking high school student in "Late For Class," and his reenactment as a Floribama Shore cast member, both of which featured SNL guest host Saoirse Ronan. Another fan favorite was Null's portrayal of a heavy-metal aficionado looking to get his horn implants removed from his skull in the sketch, "Horns," featuring guest host John Mulaney.
The Cincinnati native first made waves on the Chicago comedy scene before joining the SNL cast. He was previously a member of the improve group Newport Hounds, which often performed at Chicago's famous iO Theater.
From the looks of Null's Twitter, he's returned to the second home of Chicago although it's unclear if he'll remain in the Windy City. "Hopped in an Uber in Chicago and the dude was jamming to Alien Ant Farm. GOOD TO BE HOME," Null wrote on Wednesday.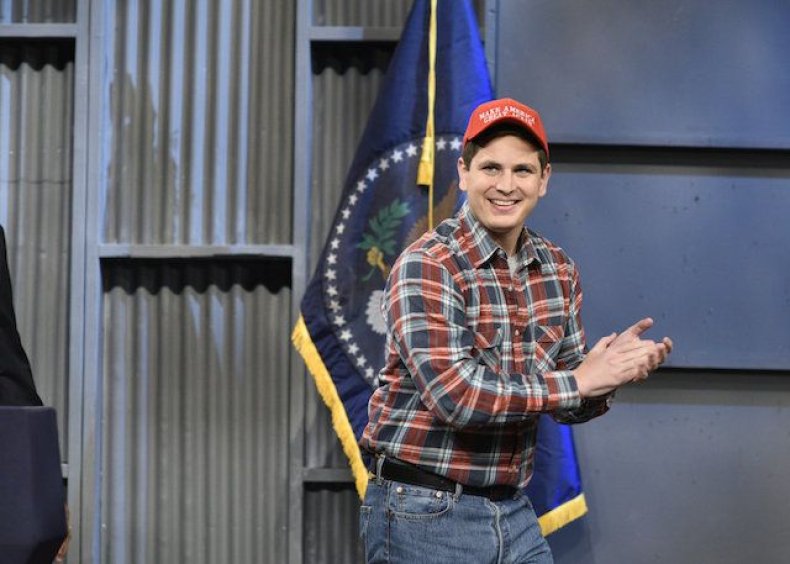 No word on whether or not SNL will replace Null with another up-and-coming comedian or if they'll leave the spot vacant.
While Redd and Gardner appeared on in sketches more commonly than Null, it's unclear whether or not they will be returning for the upcoming season of the sketch comedy show.
NBC has yet to reveal when the show will return for the 2018-19 TV season.