Watch: SNL Takes on Trump and Mueller With Blistering Sketch Featuring Robert De Niro, Kate McKinnon, Aidy Bryant and Alec Baldwin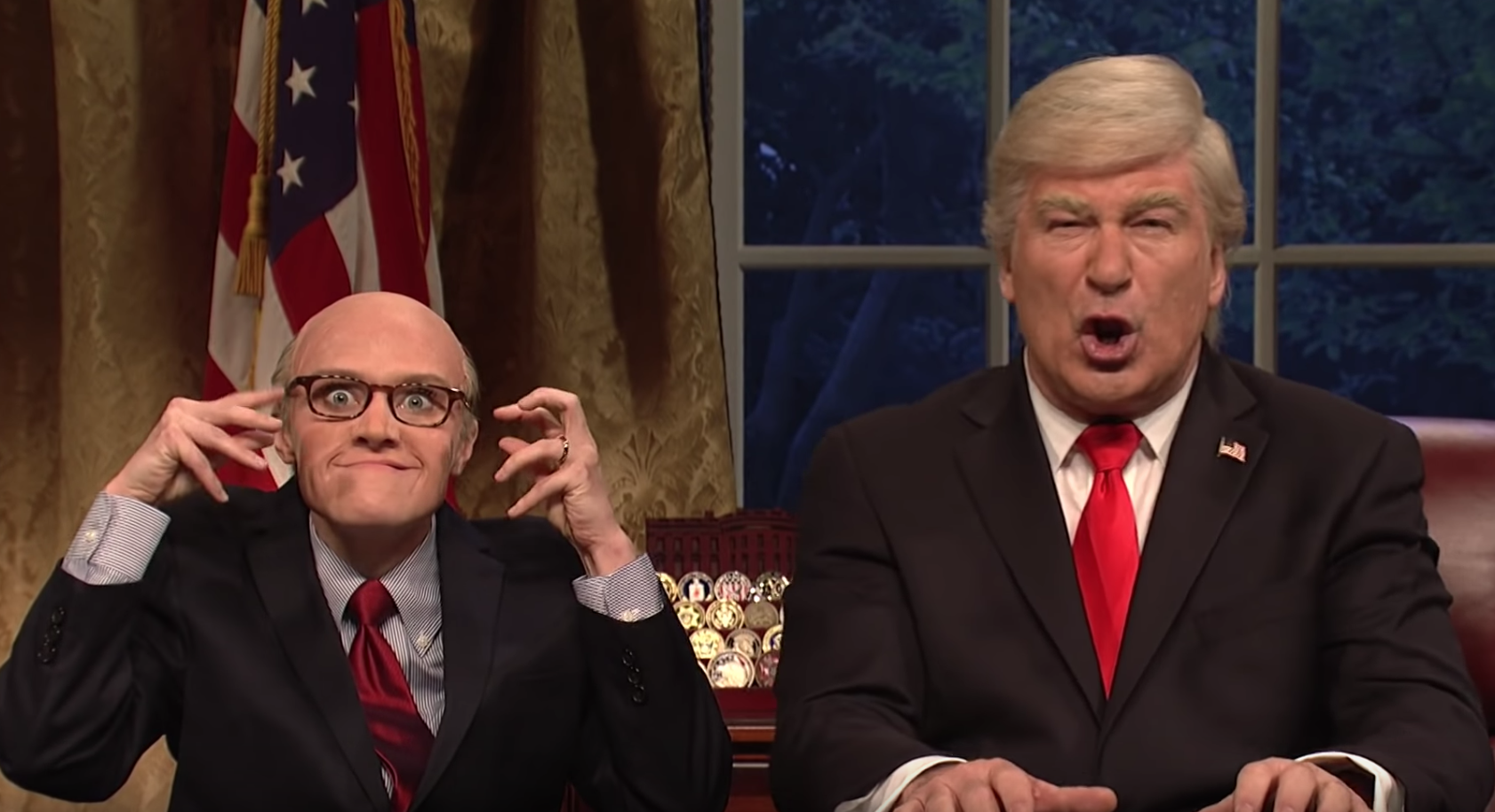 Saturday Night Live pulled no punches in its first episode following the conclusion of the special counsel's investigation and its findings.
In its latest cold open, the NBC sketch show brought together comedic heavyweights and special guests to lambast President Donald Trump, Attorney General William Barr and Robert Mueller over the crafting of a 4-page summary of the two-year probe.
Robert De Niro reprised his impersonation of Mueller, whom he depicts stoically reading his report, while Aidy Bryant took on Barr's summary of that report. Baldwin played a jubilant Trump reacting to news that the investigation had found insufficient evidence to prove collusion or obstruction of justice.
The cold open spun around differences between Mueller's final report, which totaled roughly 400 pages, and Barr's summary, which came in at around 4 pages. For the most part, the sketch imagined how the three politicos might have privately reacted in the hours leading up to the summary's public unveiling.
"On the charge of obstruction of justice, we have not drawn a definitive conclusion," De Niro's Mueller says. "…as for conspiracy or collusion, there were several questionable instances involving the president's team but we cannot prove a criminal connection."
"My conclusion is that Trump's clean as a whistle," Bryant's Barr says in the sketch, riffing on speculated pro-Trump bias within the attorney general's office."...No collusion, no diggity, no doubt."
"Russia, if you're watching, go to bed. Daddy won," Baldwin's orange-hued Trump remarks. "...I am reading zero pages, but Sean Hannity has read it and he was so excited that he texted me an eggplant."
At one point, Kate McKinnon comes in and delivers her cutting version of Trump lawyer Rudy Giuliani. For those who haven't seen previous sketches with McKinnon in the role: she interprets the former New York mayor as a fanged and devilish creature of the night.
"Rudy, can you believe it? We got off scot-free!," Baldwin's Trump tells his lawyer, who is seemingly hiding under his desk.
"I know, I know, I guess I was a legal genius the whole time," McKinnon responds. "And all my mind games worked. If you wanna know what my mind games were, you have to ask the family of goblins that live in my head and holds my eyes."
The long-running NBC sketch show, which was hosted by Sandra Oh on Saturday, also took aim at Trump elsewhere in the show. During the popular Weekend Update segment, host Colin Jost remarked that the "White OJ got off" to a raucous round of applause from the audience.
See both sketches in the above videos.