'Saturday Night Live' Season 43 with Natalie Portman: Everything You Need to Know Before Show Airs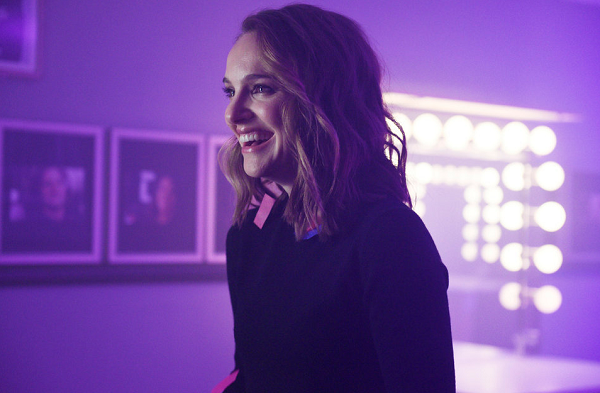 Natalie Portman has "saved worlds, decimated evil, fallen in love, killed, died and conquered."
She's managed to accomplish all this, of course, through her many movie roles. But on Saturday, the award-winning actress will show the world all the things the real Natalie Portman can do completely on her own—without a script, special effects or a stunt woman helping her along the way.
At least, that what she claims in the latest promo video for Saturday Night Live.
The 36-year-old is slated to host SNL for the first time in nearly 12 years, and she's seen in the promo announcing her grand return to the sketch comedy show in the most dramatic fashion. While moving in slow motion, a serious-faced Portman lists off a number of talents she's acquired thanks to all the characters she's portrayed over the years. Meanwhile, SNL regular cast member Kenan Thomspon is just waiting to get into his dressing room.
The last time Portman hosted the show in 2006, she gave fans a glimpse of her other secret talent: rapping. In her famous "Natalie Raps" short, the Harvard grad flexed her music muscles and rapped about how she lives her life when she's not filming an Oscar-worthy movie: "I don't sleep mother**ker/I'm off that yak and that Durban/doin' 120/getting head while I'm swerving."
If fans are lucky, the Annihilation star will drop some more bars during one of the many sketches she'll appear in on the upcoming episode of the show.
Who's performing: English singer Dua Lipa will make her SNL debut. More than likely, the burgeoning starlet will perform her first Billboard Hot 100 Top 10 hit, "New Rules."
Where: Viewers can catch Portman's big SNL comeback on NBC.
When: SNL kicks off at 11:30 p.m. ET.
Can it be live streamed: Viewers without access to a TV can still watch SNL on a smart device on NBC's website. Those without cable will also be able to tune into the show via Hulu. And for those only interested in catching the most popular clips of the night, highlights from the episode will be posted on SNL's YouTube shortly after the show ends. Fans can also keep up with the SNL banter by following the hashtag #SNL on social media.