Is 'SNL' on Tonight? Watch Paul Rudd Host 'Saturday Night Live' Season 44 Finale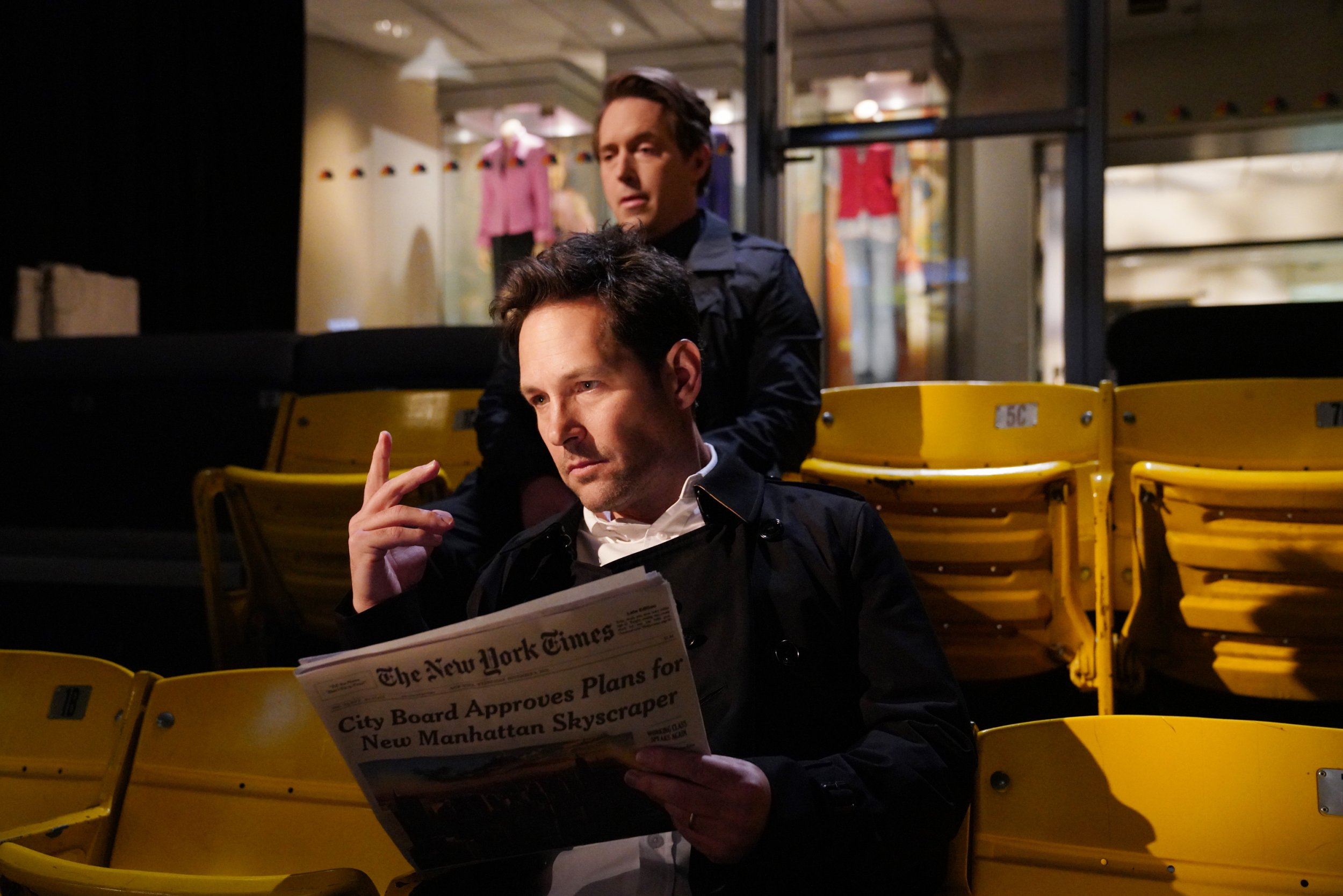 It feels like it was just yesterday when Adam Driver said goodbye to summer as he kicked off Saturday Night Live'sSeason 44 premiere last September—and now here we are welcoming summer back a mere eight months later and officially saying goodbye to a season full of SNL laughs and hysterics.
Just as the season started out by poking satirical fun at the messy ways of our current society, fans should expect the season finale episode to unravel just the same, especially with host Paul Rudd at the reins. The seemingly ageless actor is slated to make his return to SNL's iconic Studio 8H inside New York City's Rockefeller Center on Saturday.
It's been a while since Rudd manned the sketch comedy show. His last appearance was in December 2013, but the Ant-Man superstar had dozens of cameos and hosting moments on SNL before then. He first host the show back in November 2008.
It's anyone's guess what the SNL cast will throw Rudd's way during the season finale, but from the looks of the SNL finale promos, he definitely seems to be up to the challenge.
Rudd, under the guise of a secret agent, appears in the clip with regulatory player Beck Bennett and agrees to complete a mission of the most importance, hosting SNL. The mission is nearly aborted when Bennett fails to provide a pen for Rudd to sign the document detailing the plan—it's literally just a piece of paper with a "yes" and "no" box for Rudd to check—but luckily Heidi Gardner has been sitting near them in silence, eating her lunch the whole time. She hands Rudd a pen, he checks the "yes" box, and—boom—the day is saved.
Read on for more info on the SNL Season 44 finale below.
Who's performing: They said he'd never perform on SNL—let him tell it—but DJ Khaled will, indeed, perform on SNL for the first time ever on Saturday. His set is expected to be a big one too. Fresh off the debut of his latest album, Father of Asahd, which released on Friday, Khaled teased a few surprises he had planned for his SNL appearance that may include the likes of Lil Wayne, Meek Mill, John Legend, Jeremih, SZA, J Blavin, Big Sean and Lil Baby.
When: Rudd and Khaled will appear on SNL during the show's regular Saturday time slot at 11:30 p.m. ET.
Where: SNL airs on the NBC Network.
Can it be live-streamed: No one wants to miss the final episode of SNL's 44th season—and there's really no reason to since it can be live streamed. Viewers can watch SNL on any smart device via live stream on NBC's website and app with a cable provider login. Folks with Hulu Live TV, YouTube TV, PlayStation Vue or Sling can watch the show in real-time on NBC. Hulu subscribers with standard service can catch the program on-demand starting on Sunday morning. All the best clips of the night will be available on SNL's YouTube page shortly after the show airs. Those who want to chime in on all the SNL commentary can keep up with the conversation by following the hashtag #SNL.