'Saturday Night Live' Roasts 'Crazy' Parents Storming School Board Meetings Across U.S.
A Saturday Night Live sketch poked fun at parents who have disrupted school board meetings across the United States over COVID-19 safety policies in schools, often spreading misinformation and far-fetched conspiracy theories.
The humorous sketch that aired during the October 2 season premiere features parents speaking to two school board members over COVID-19 policies, inundating them with off-topic questions and conspiracy theories. The sketch opens with the school board renaming "Robert E. Lee Middle School" to "Robert E. Lee Is Bad Middle School" before opening the floor to take questions from the public.
"I am concerned, and I am also crazy," the first speaker says before spewing conspiracy theories about the Johnson & Johnson vaccine, T-Mobile and Israel. A mother complains that her son was banned from playing football because his vaccine wasn't valid. He had taken the "Mike's Hard Vaccine."
"That's definitely not on the approved list," the school board member replies.
It also satirizes the push to take ivermectin, as one parent asks if the school is authorized to give children "a hormone given to elephants in captivity to boost sperm production." He claimed his son took it with no adverse effects, as the camera pans to his child, who has grown a beard.
He said he took the medicine and it cured his "COVID in basically half a day."
SNL also took aim at parents who have fought against critical race theory. One parent says she is "shaking" over her anger around it before asking "What is it? And why am I mad about it?"
Parents have taken to school board meetings to confront education leaders about COVID-19 safety protocols including mask mandates and vaccines.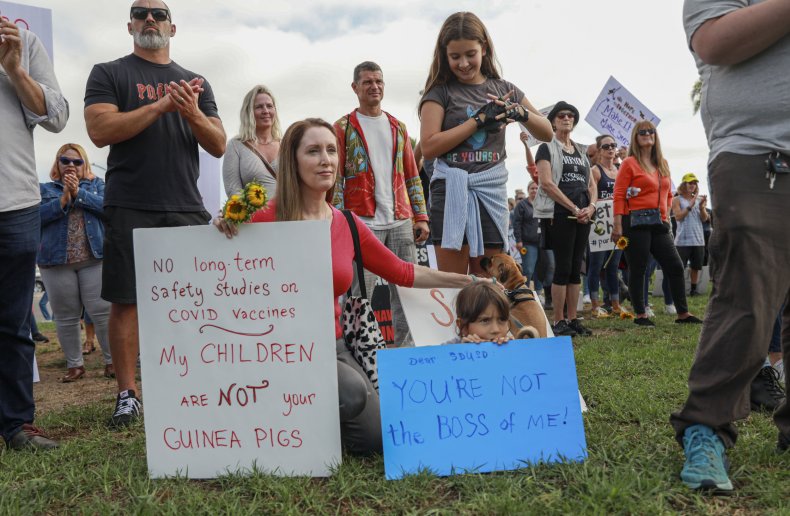 The meetings have raised concern among education officials. The National School Boards Association on Thursday asked the federal government to help stop threats against school board members, calling the threats a form of domestic terrorism. The letter cites more than 20 instances of threats, harassment, disruption and acts of intimidation.
"As these acts of malice, violence, and threats against public school officials have increased, the classification of these heinous actions could be the equivalent to a form of domestic terrorism and hate crimes," the association wrote.
A school board member from Washoe County, Nevada said he had thoughts of suicide before resigning over the harassment and threats he received about the policies.
"I was constantly looking over my shoulder," Kurt Thigpen wrote in July.
Some school board meetings have even ended in violence. In Missouri, several fights broke out in the parking lot of Cass County's Pleasant Hill High School after the Pleasant Hill Board of Education voted to make masks a requirement in its schools in September.
A video captured one woman's school board rant attacking the U.S. healthcare system for not administering Ivermectin to COVID-19 patients in Seminole County, Florida. In the clip, she claims that "hospital protocols" have been a major contributor to the death rates and hospital admission numbers being touted by "pro-maskers" as "an excuse to mask kids."
Ivermectin, which is sometimes used to treat conditions caused by parasitic worms, has not been approved to treat COVID-19 by the U.S. Food and Drug Administration.