'Saturday Night Live' Season 43 'David S. Pumpkins' Special: Everything You Need to Know Before Halloween Show Airs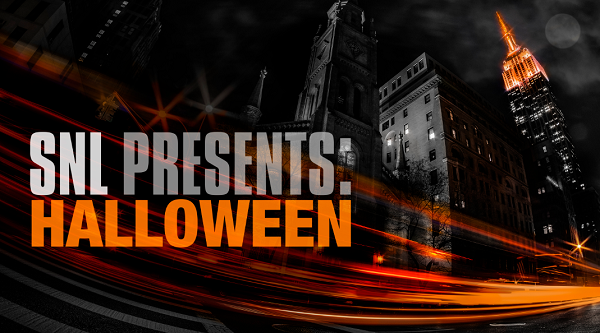 If you don't have a Halloween party to go to Saturday night, NBC has your frightful fun needs covered.
The network has a block of holiday content, kicking off with Saturday Night Live followed by an animated special marking the return of Tom Hanks' beloved sketch character David S. Pumpkins. The cartoon special, featuring the voice of Hanks, is a spinoff of the hilarious character the actor voiced when he appeared on SNL ahead of Halloween 2016.
Pumpkins, otherwise known as "The Halloween Guy," first appeared with his two skeleton sidekicks— played by Mikey Day and Bobby Moynihan—in a dance melody on October 22, 2016. The animated special airing Saturday will follow the trio as they go on a Halloween journey with two unsuspecting children.
But the animation isn't the only SNL moment worth watching. An SNL favorite is set to host the show.
Who's hosting: Almost exactly three years to the date of the last time he hosted SNL, Jim Carrey will return to the stage. The Halloween-inspired episode will mark the third time Carrey has hosted the show. He first appeared on SNL as a host in 1996 with guest performances by Soundgarden and again in 2011 with The Black Keys.
Who's performing: Australian rapper Iggy Azalea is set to take the stage.
Where: The show will air on NBC.
When: SNL kicks off at an earlier timeslot than usual, 10 p.m. ET. The David S. Pumpkins special will air during SNL's regular 11:30 p.m. ET time slot.
Can it be live streamed: Yes! Both SNL and the David S. Pumpkin Special will be available via live stream on NBC's website and the NBC app. The show can be watched on Hulu, as well. Shortly after the shows air, clips and highlights from the episodes will be uploaded to SNL's Youtube channel. Viewers can also follow the conversation surrounding both shows by following SNL's social media.