'Saturday Night Live' Season 43 Returns with Guest Hosts James Franco, Kevin Hart and More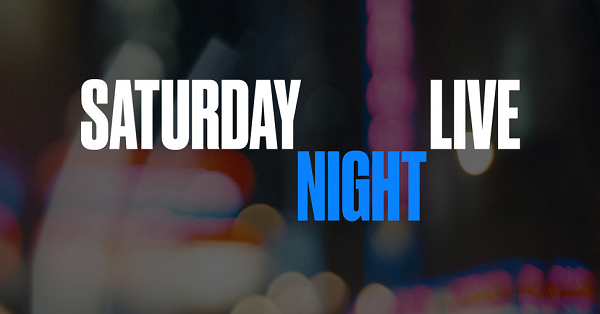 The weather outside may be frightful come December, but Saturday Night Live will keep the entertainment inside delightful by featuring a hot roster of celebrity guest hosts and performers on the show throughout the month.
SNL has been bringing the heat so far in Season 43, which officially premiered in September, with a steady stream of hilarious guests and musical acts: from Ryan Gossling, Gal Gadot and Larry David to Jay Z, Sam Smith and Miley Cyrus.
The show returns from Thanksgiving break on Saturday, and today it tweeted out the guest host/musical act lineup for Decemeber. The month kicks off with Saoirse Ronan hosting and U2 performing, followed by James Franco and SZA on December 9 and Kevin Hart and Foo Fighters December 16.
The 23-year-old Ronan can currently be seen in the Greta Gerwig-directed Lady Bird, which hit theaters in early November. The film, which has already begun receiving Oscar buzz, is one of the best-reviewed movies in Rotten Tomatoes history, and Ronan has received just as much praise for her role as the lead protagonist Christine McPherson, aka Lady Bird. Joining Ronan on her hosting debut will be U2, whose new album, Songs of Experience, drops December 1.
Franco picks up hosting duties December 9, appearing on the show one week after his new film, The Disaster Artist, hits theaters. It will be Franco's first time on SNL since 2009. His musical guest will be platinum-selling artist SZA, who will likely be belting out songs from her debut album Ctrl. The R&B songstress released her first studio album back in June, which included a number of songs that reached the top of the Billboard charts. The New Jersey native is also being discussed as a possible contender at the 2018 Grammys, particularly in the Best New Artist category.
SNL ends 2017 with a bang on December 16 when comedian Kevin Hart hosts the show for the third time, days ahead of the release of his latest film, Jumanji: Welcome to the Jungle. Musical guests Foo Fighters released their ninth album, Concrete and Gold, earlier in the year and are also in the running for numerous Grammys.
No matter how you look at it, those are some heavy-hitting weeks for the long-running sketch comedy show. And in the spirit of the holiday season, SNL is the gift that keeps on giving.