'Saturday Night Live' Season 43 with Will Ferrell: Everything You Need to Know Before Show Airs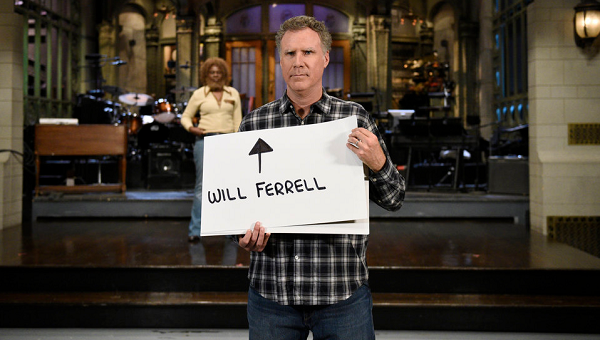 Harry Caray, Ted Kennedy, Robert Goulet, Alex Trebek, James Lipton—these are just a few of the men Will Ferrell has impersonated during his tenure on Saturday Night Live. And on Saturday, fans may see the hilarious comedian portray them any (or all) of them once again when he hosts the sketch comedy show.
The actor was an SNL cast member from 1995 to 2002. Since his departure, he's served as a host three times and made dozens of appearances. But it has been nearly three years since the last time Ferrell graced the SNL set. In 2015, he blessed fans with his spot-on impression of President George W. Bush in an SNL cold open where Bush announced a bird for a third presidential term. The knee-slapping-funny sketch was loaded with jokes, and then-GOP frontrunners Ben Carson, Mark Rubio, Ted Cruz, Donald Trump and Jeb Bush were all at the butt of them.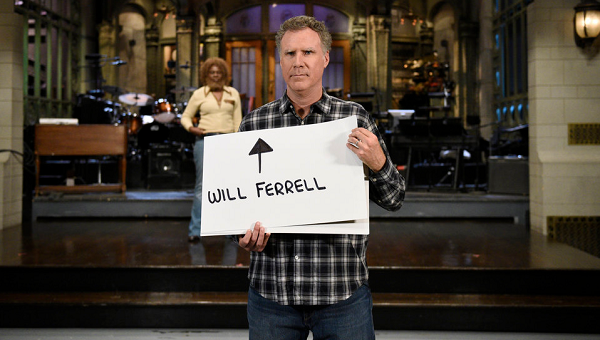 If we're lucky, maybe Ferrell will revive his Bush impression once again, perhaps alongside Alec Baldwin and his fan-favorite take on President Trump. Or Ferrell could dust off his pompoms and spread a little team spirit by bringing back his fictional character, the incredibly hyper Spartan cheerleader, Craig Buchanan.
Regardless of what acts Ferrell pulls out of his hat, his return to SNL is sure to be just as memorable as every other moment the 50-year-old has spent appearing on the comedy show.
Who's performing: Grammy winner and 2018 nominee Chris Stapleton is slated to perform on SNL. The country music star will likely belt out tracks from his third studio album, 2017's From A Room: Volume 2.
Where: Fans can watch Ferrell's return to SNL on the NBC network.
When: The show kicks off at its regular time slot at 11:30 p.m. ET.
Can it be live streamed: Yes, anyone with a functioning smart device can stream SNL straight from NBC's website. Cable-cutters with Hulu can also tune into the show there. And folks will also be able to catch highlights and clips of the show on SNL's YouTube. If you want to tap into all the SNL chatter during the episode, follow the hashtag #SNL on Twitter.
'Saturday Night Live' Season 43 with Will Ferrell: Everything You Need to Know Before Show Airs | Culture