'A Saturday Night Live Thanksgiving': How to Watch the 'SNL' Holiday Special Tonight
Leave it to NBC to provide the perfect recipe for relaxation right before a potentially stressful holiday. The network will give viewers a bit of comedic relief from all of the Thanksgiving cooking and planning with a special episode of Saturday Night Live.
Set to air on Wednesday night, the two-hour A Saturday Night Live Thanksgiving TV event will include dozens of holiday-themed sketches and skits that cast members and guests have performed on the show over its 46-season history.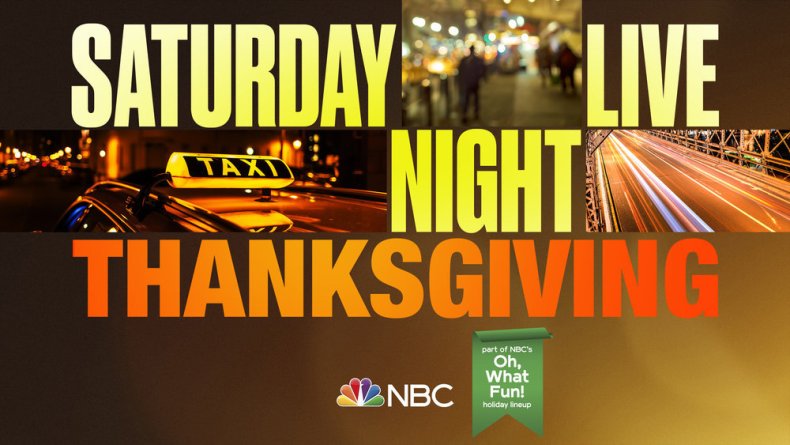 SNL hasn't released any details regarding which of the many Thanksgiving sketches they're pulling out of the vault, but here's hoping that fans will get to watch Adam Sandler belt out his affections for turkey in the "Thanksgiving Song" he performed on a "Weekend Update" segment alongside Kevin Nealon back in 1992.
Something else we're crossing our fingers for? One of Kristin Wiig and Fred Armisen holiday tunes that they performed under their Garth and Kat guise on "Weekend Update" in 2011.
Here's another fun classic that could be featured on the SNL Thanksgiving lineup: In the 1983 bit, "A Dysfunctional Family," Julia Louis-Dreyfus portrays college-kid Katie and completely enrages her father—played by Jim Belushi—when she reveals she no longer eats meat. The holiday dinner mayhem heats up when Katie accuses her father and mother (Mary Gross) of being racist and close-minded.
Or how about the one from Season 30, when Rachel Dratch plays Debbie Downer and ruins Thanksgiving dinner with her factoids about feline AIDS, eczema, small pox and food poisoning? Surely viewers on the verge of potentially uncomfortable dinner convos with their own pods will appreciate how anxious Luke Wilson, Amy Poehler, Fred Armisen and Horatio Sanz appear to be during their awkward exchange with Debbie.
We're willing to bet that the SNL special will include the 2015 sketch, "A Thanksgiving Miracle." That's the one where Cecily Strong and Jay Pharoah pose as partners during a tense family dinner with Beck Bennett, Aidy Bryant, Matthew McConaughey, Kate McKinnon, Vanessa Bayer, and the only thing that stops all the bickering is when Adele's "Hello" comes on and the family breaks out into a unified performance. (Sure, it's very 2015, but still works for us.)
There are all of those sketches, plus plenty of others that could get a moment to shine once again when A Saturday Night Live Thanksgiving special airs on NBC. Viewers can catch the broadcast on Wednesday from 9 to 11 p.m. ET.
Those without television can live-stream the special on NBC's website and app, although a cable provider login is required. Viewers can also tune into the special through their Hulu +Live, YouTube TV, Sling and other pay-for subscriptions that carry NBC.