'Saturday Night Live' Wants to Spin Off 'Weekend Update' as Stand-Alone Show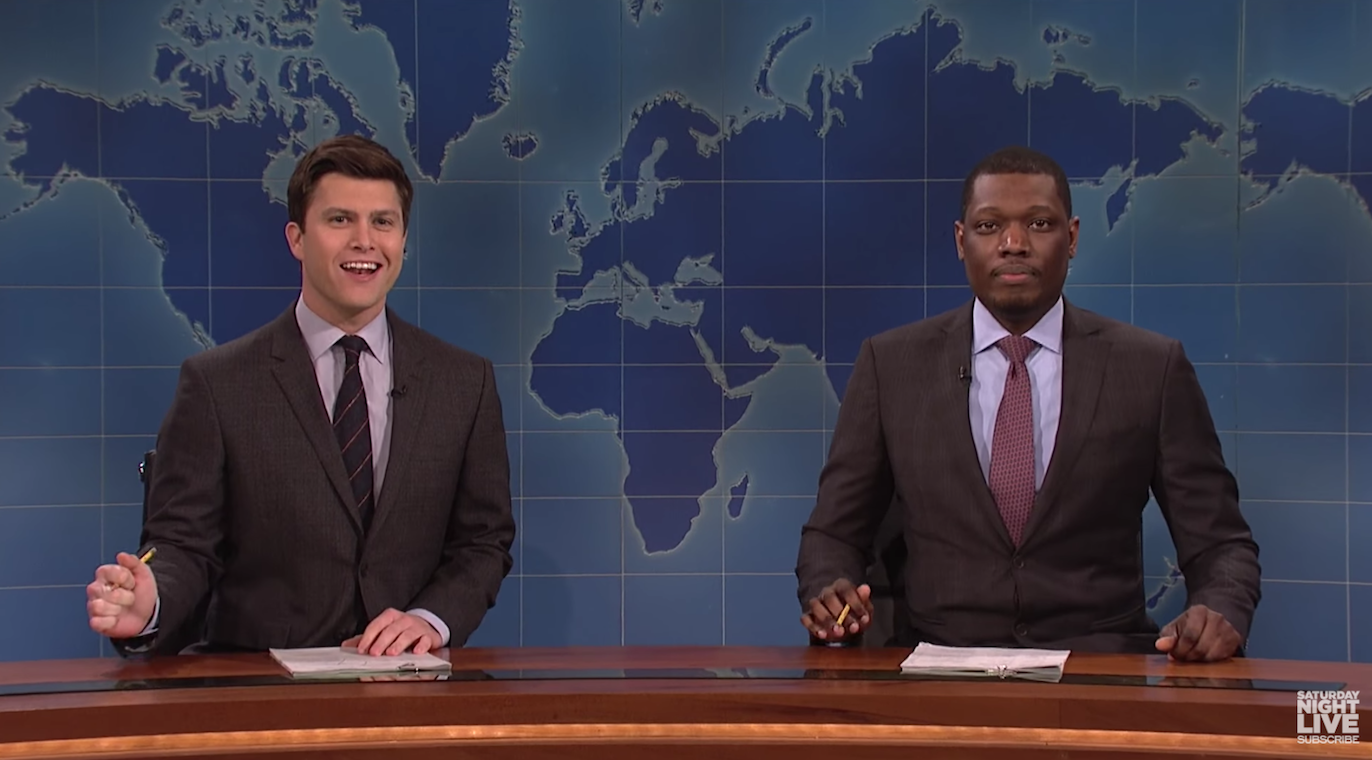 Saturday Night Live is enjoying its best ratings in 22 years, and it's no secret why. Not only has Donald Trump's emergence provided an unprecedented wealth of comedic material for the show, but the president has directly engaged with it through his Twitter account. This has created a unique level of buzz around each week's episode—"What will they say about Trump this time?"—and people have been tuning in to see the latest sketch that the president might respond to.
Now the long-running show is looking to capitalize on its elevated profile by spinning off "Weekend Update" into a weekly half-hour program.
Related: Trump was reportedly 'rattled' that a woman played Sean Spicer on 'SNL'
According to Politico, the spun-off Weekend Update show would likely air on Thursday nights beginning later this year. The news makes sense considering the renewed interest in the show, but giving "Weekend Update" its own platform is hardly a guaranteed success. Though SNL has been part of the national political conversation throughout Trump's candidacy and now presidency, not much has been said about its long-running news segment.
The last time "Weekend Update" generated headlines was when Colin Jost came under fire for a trans-phobic joke made after Trump won the election in November. "The dating app Tinder announced a new feature this week that gives users 37 different gender-identity options," Jost said. "It's called: 'Why Democrats lost the election.'"
The "Weekend Update" team of Jost and Michael Che has received mixed reviews, and the format itself isn't exactly fresh in 2017. Late-night hosts like Seth Meyers, Stephen Colbert, Samantha Bee and John Oliver all utilize their own versions of the nightly news parody genre that "Update" helped popularize.
And although SNL has been tough on Trump, the legacy show is under more pressure than its late-night competitors to remain unbiased, which means "Weekend Update's" dissections of the news can only be so edgy. Meyers, Colbert, Bee and Oliver have positioned themselves as decidedly anti-Trump, but SNL has been hesitant to take such an overt position.
If SNL does indeed send "Weekend Update" off on its own, it at least better pencil in a few cameos from Alec Baldwin as Trump and Melissa McCarthy as Sean Spicer. That is, if Spicer still has his job by the time the show premieres.