Is 'SNL' on Tonight? Watch Will Ferrell Host 'Saturday Night Live'
It's been nearly two years since Will Ferrell last hosted Saturday Night Live, but that will change when the actor returns to the sketch comedy show on Saturday. His appearance on SNL will mark his fifth time hosting since he left the cast in 2002.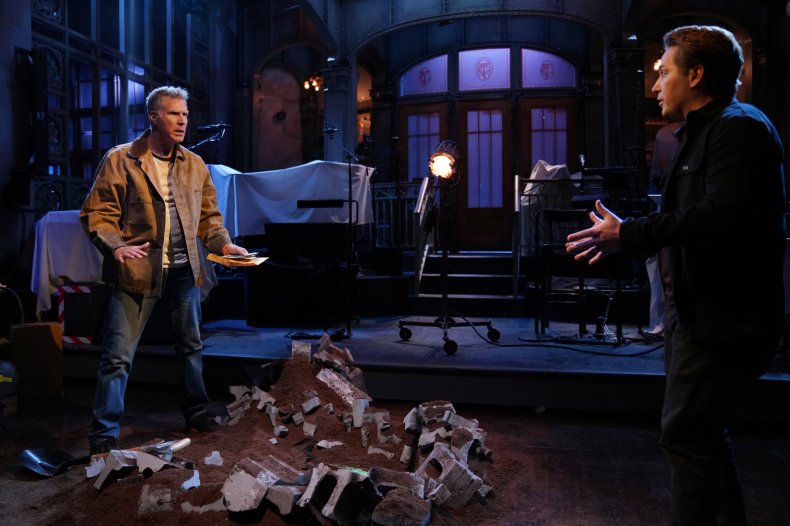 Ferrell's time as an SNL cast member played a major role in his show business career. A former student at the Los Angeles–based The Groundlings—an improv and sketch comedy school that birthed plenty of SNL alumni—Ferrell auditioned and joined the SNL team back in 1995. He spent seven years on the show, making quite the name for himself with his hilarious impersonations of President George W. Bush, Inside the Actor's Studio host James Lipton, Jeopardy!'s Alex Trebek, the late Massachusetts Senator Ted Kennedy and so many others. However, it was the original characters like Morning Latte co-host Tom Wilkins and the fictional Blue Öyster Cult member Gene Frenkle, that garnered him the most praise.
In fact, his impersonation of Gene is still the talked about nearly 20 years after Ferrell introduced it. The comic appeared on the Tonight Show on Thursday and claimed Christopher Walken, who accompanied Ferrell in the 2000 "More Cowbell" sketch that included the character, has continued to cause the actor strife all these years later.
"Here's the crazy thing. I go to see Christopher Walken years later, in a play. I say hello to him backstage and he's like, 'You know, you've ruined my life,'" Ferrell said. "'People during curtain call bring cowbells. The other day I went for Italian food for lunch, and the waiter asked if I wanted more cowbell with my pasta bolognese.' I think he's really mad."
Walken portrayed music producer Bruce Dickinson in the famous sketch, during which he insists Gene's song "needs more cowbell," prompting Ferrell's character to go completely overboard with the instrument.
One can never know what Ferrell will pull out of his hat when he appears on SNL, but here's to hoping viewers get a few new laughs from his many beloved characters while Ferrell's hosting. Read below to find out more about the upcoming episode of SNL.
Who Is Performing?
The musical guest of the night is none other than King Princess, who debuted her first studio album, Cheap Queen, back in October. More than likely, fans will get a performance of her hit single from the album, 1950.
When Does SNL Come On?
The Ferrell-hosted show will air on NBC on Saturday during SNL's usual 11:30 p.m. ET time slot.
Can SNL Be Live-Streamed?
You sure can live stream SNL. The comedy show is available for streaming on NBC's website and app, although a cable provider login is needed to access the stream. Viewers with Hulu Live TV service can view the show there too, while subscribers with standard plans can watch the episode when it becomes available on Hulu On-Demand. For all the SNL social media chatter—which there's certain to be plenty of with Ferrell making his big return to the show—fans can follow the hashtag #SNL on Twitter. Clips and highlights of the episode will also be available on SNL's YouTube shortly after the show airs.