Saturday Night Live's Melissa Villaseñor Takes Aim at 'White Male Rage' in Oscar-Nominated Movies
Saturday Night Live cast member Melissa Villaseñor poked fun at Oscar-nominated movies that prominently featured "white male rage" in a segment on the show that premiered Saturday evening.
The list of films nominated by the Academy of Motion Picture Arts and Sciences for the coveted Academy Awards, or "Oscars," at this year's ceremony was released on January 13. Among the films with the most nominations were Joker starring Joaquin Phoenix, The Irishman and the World War I action-drama film, 1917.
On the most recent edition of SNL's "Weekend Update" segment, Villaseñor touched on what some see as a common thread throughout many of the nominated films: "white male rage."
The sketch contained several spoilers for this year's Oscar nominees.
Wearing a sparkly gold outfit and speaking to "Weekend Update" host Colin Jost, Villaseñor said that she had written original songs for all of the top Oscar-nominated movies. She sang her song for Joker, a film that depicts the origin story for Batman's arch-nemesis:
"Joaquin Phoenix, skinny, skinny
Laughs a lot, but still so scary,
Dances on steps, goes stompy-stompy,
Puts a pillow over crazy mommy,
But the thing that this movie is really about:
White male rage! White male rage! White male rage!"
Jost told Villaseñor that he did not remember that particular song in the acclaimed adaptation of the DC Comics supervillain, even though he "watches that movie every day" while he works out at the gym.
Villaseñor then proceeded to sing about another Oscar-nominated film, The Irishman. The song about the gangster movie starring Robert De Niro, Al Pacino and Joe Pesci ended with a familiar refrain: "White male rage! White male rage! White male rage!"
Jost also said that this song wasn't in the movie it was about, because he watched The Irishman alone in his house on Christmas Day.
Villaseñor sung one last song that also tied other films—1917, Once Upon a Time in Hollywood, Jojo Rabbit and Toy Story 4—to "white male rage." The recent adaptation of Little Women directed by Greta Gerwig, was also mentioned, but only because Villaseñor sang that Gerwig was snubbed a nomination for Best Director due to "white male rage."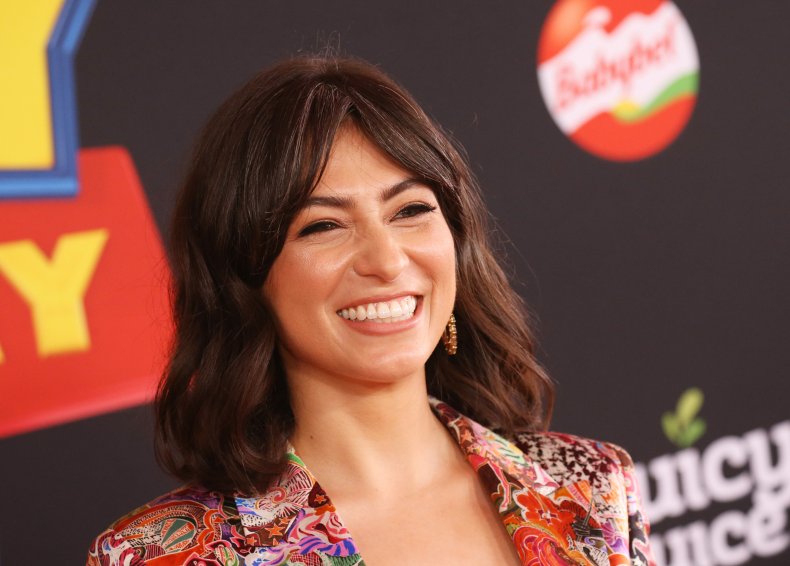 The skit was likely a riff on the disappointment some moviegoers expressed after the list of Oscar nominees was released. Some have said they believe that certain films were "snubbed" Oscar nods that they should have received.
For example, some have joked they were "ready to riot" over the fact that Jennifer Lopez received no Oscar nomination for her role as Ramona Vega in the film Hustlers. Others felt that Lupita Nyong'o's applauded performance of two characters in the film Us, directed by Jordan Peele, was deserving of acknowledgment from the Academy.
The 2020 Academy Awards ceremony will take place on February 9.