Saturday night's Powerball jackpot was up to $161 million as of Friday afternoon with a cash value of $96.8 million after there was no winner Wednesday night.
The drawing was set for 10:59 p.m. EST Saturday night when the six winning numbers would be chosen. The first five white balls are chosen from a set of numbered balls one through 69. The Powerball the one red ball is chosen from a set of balls numbered one through 26. In order to win the jackpot the five white ball numbers need to match the first five numbers on the ticket and the Powerball has to match exactly.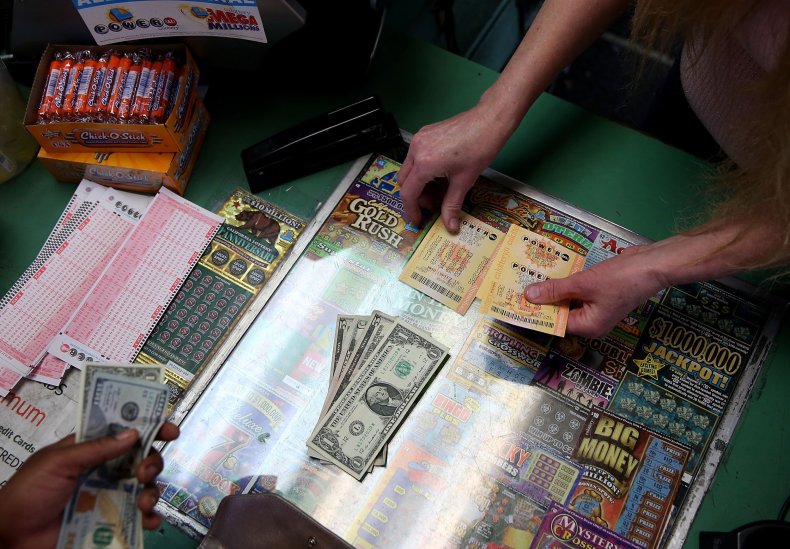 But even without all of the numbers matching perfectly players can win smaller prizes if they match some of the winning numbers but not all. There are nine ways in total for someone to win. Tickets cost $2 each and they can be purchased up to an hour or two hours before the drawing is set to take place. The timing varies by state, and the drawing time is set in EST so anyone looking to buy a ticket last minute should check with their specific lottery about when the latest they can buy tickets is. Ticket can be purchased in 44 states as well as Washington D.C., Puerto Rico and the U.S. Virgin Islands.
Ticket-holders in some states can also opt to add the Power Play to their ticket for an additional dollar. The Power Play isn't available everywhere but where it is it can multiply non-jackpot prizes by two, three, four, five or 10. The Power Play of 10 is only in play though when the jackpot is less than $150, so it won't be in play for the Saturday night drawing because the jackpot is too high. Additionally, if a ticket holder matches the first five numbers and has the Power Play they win $2 million no matter the Power Play number chosen. The Power Play is chosen before each drawing.
Whether or not a jackpot winner can stay anonymous and the rules around when they have to cash their ticket vary by state so winners should be sure to check the rules for their state in the event that they win.
The drawings are broadcast live online and on local television stations listed here. Winning numbers are also added to the Powerball website shortly after the drawings.
It can also be viewed live streamed here from WSB-TV:
​​