Death Toll From Crane Crash at Mecca's Grand Mosque Surpasses 100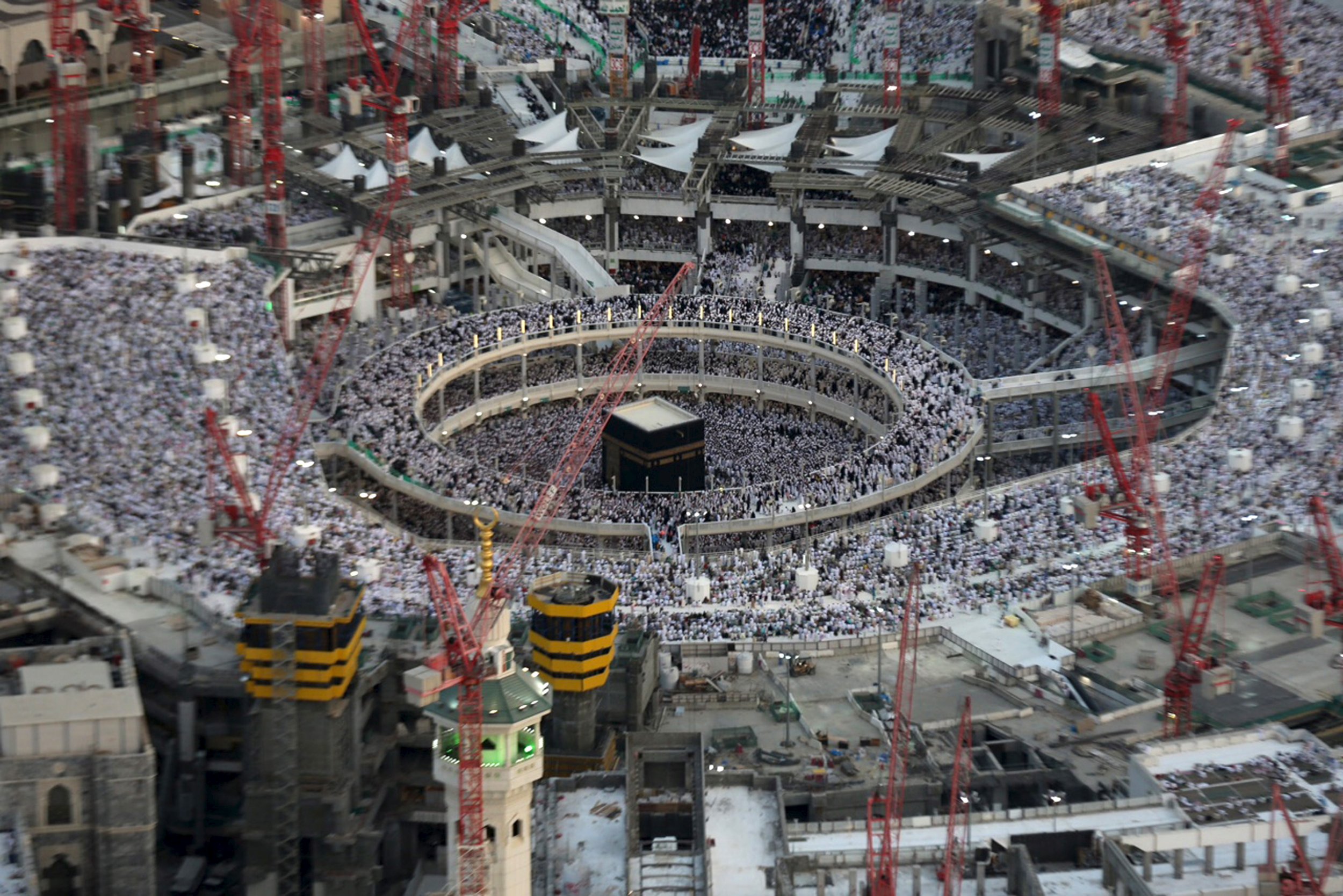 This article contains graphic images and video.
Updated | A crane crash at the Grand Mosque in Mecca, Saudi Arabia, left as many as 107 people dead and 238 injured on Friday, according to the Saudi Civil Defense Directorate. Strong winds are believed to have caused the crash.
Rescue workers from the civil defense department and Saudi Red Crescent and Health Affairs are on the scene.
Because of hajj—Muslims' annual pilgrimage to Mecca that can bring as many as 3 million people to the holy city around this time of year—the mosque was particularly crowded on Friday. It is unknown how many people were inside at the time of the incident.
At 88.2 acres, the Grand Mosque, officially called the Masjid al-Haram, is the largest mosque in the world. It surrounds the Kaaba shrine, believed to be where Abraham and his son Ishmael raised a house millennia ago. Islamic belief mandates that Muslims circle the Kaaba seven times during Hajj, at least once in their lifetime. An expansion of the mosque is currently underway and scheduled for completion in 2020. The expansion is expected to allow space for 1.2 million pilgrims.
Additional reporting by Max Kutner.