Saudi Arabia Accuse Putin of Hypocrisy After Letter to Arab League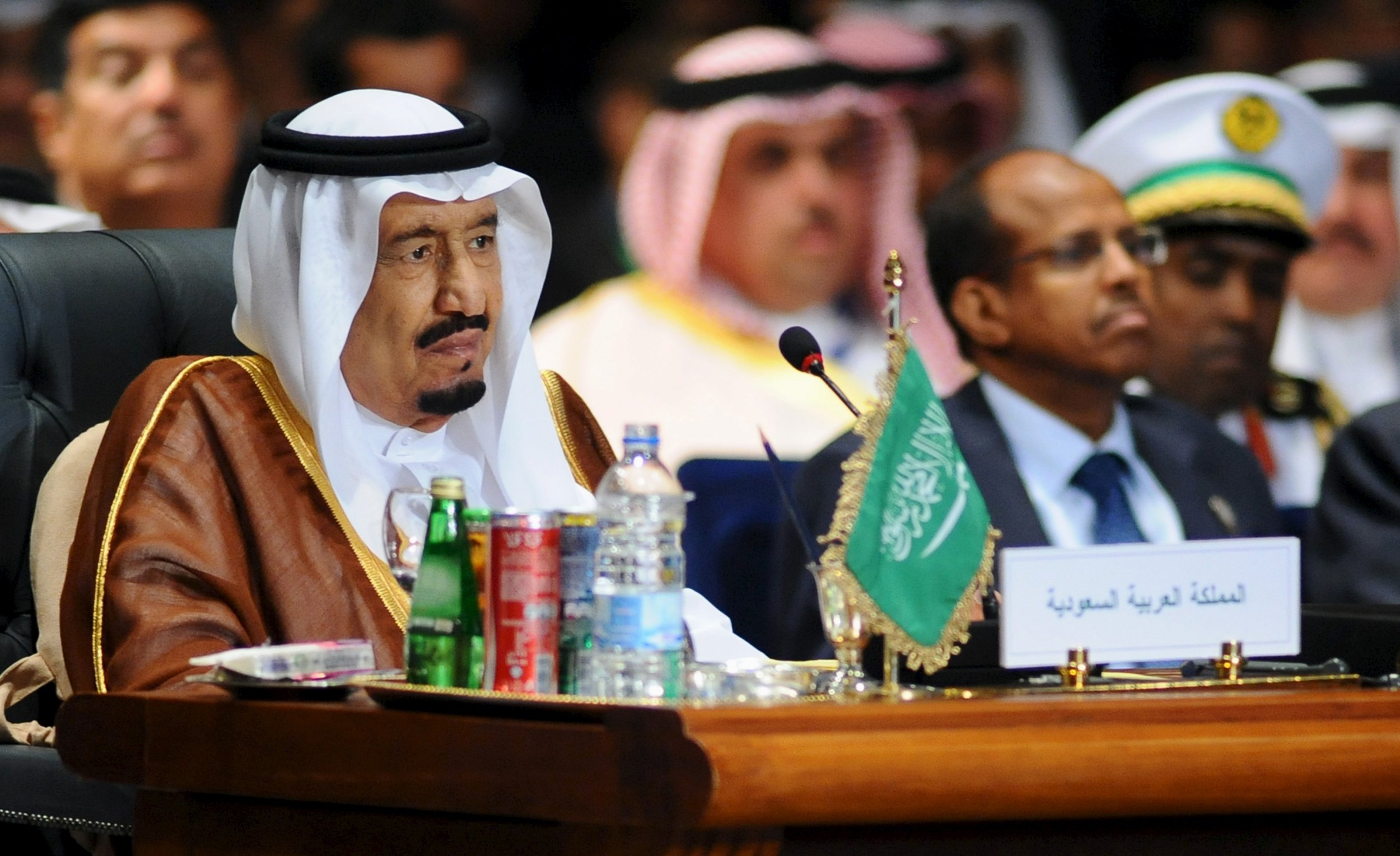 Russian president Vladimir Putin has prompted an angry response from Saudi Arabia after sending a letter to the Arab League commenting on Saudi-led air strikes against Yemen's Houthi fighters. The letter was read out at a summit of Arab leaders in Egypt on Sunday.
"We support the Arabs' aspirations for a prosperous future and for the resolution of all the problems the Arab world faces through peaceful means, without any external interference," Putin's letter read, going on to condemn extremist groups such as ISIS.
Despite its seemingly peaceful message, Putin's letter prompted an angry response among Arab leaders, as Saudi Arabia's royal house has accused the Russian president of hypocrisy.
"He speaks about the problems in the Middle East as though Russia is not influencing these problems," Saudi Arabia's foreign minister Prince Saud al-Faisal said after Putin's letter was read out at the Arab League meeting, Britain'sIndependent newspaper reports.
"They speak about tragedies in Syria while they are an essential part of the tragedies befalling the Syrian people, by arming the Syrian regime above and beyond what it needs to fight its own people," Prince Saud al-Faisal added, referring to the Kremlin's long-standing support for Syrian president Bashar Assad.
Russia has supplied the Assad regime with arms, drones and blocked UN resolutions in the Security Council for international intervention in Syria, to topple the Assad regime which has been fighting to hold on to power in Syria against secular as well as Islamist groups in the last four years. Saudi Arabia opposes Assad's regime and has been critical of Russia's support for the Syrian leader.
"I hope that the Russian president corrects this so that the Arab world's relations with Russia can be at their best level," Prince Saud al-Faisal added.
The Arab League's summit yesterday saw the leaders of the 21-country union agree the creation of a joint military force, as Arab countries continue the Saudi-led offensive against Houthi rebels in Yemen. Associated Press reported that it is unlikely all Arab League members would join the military unit.