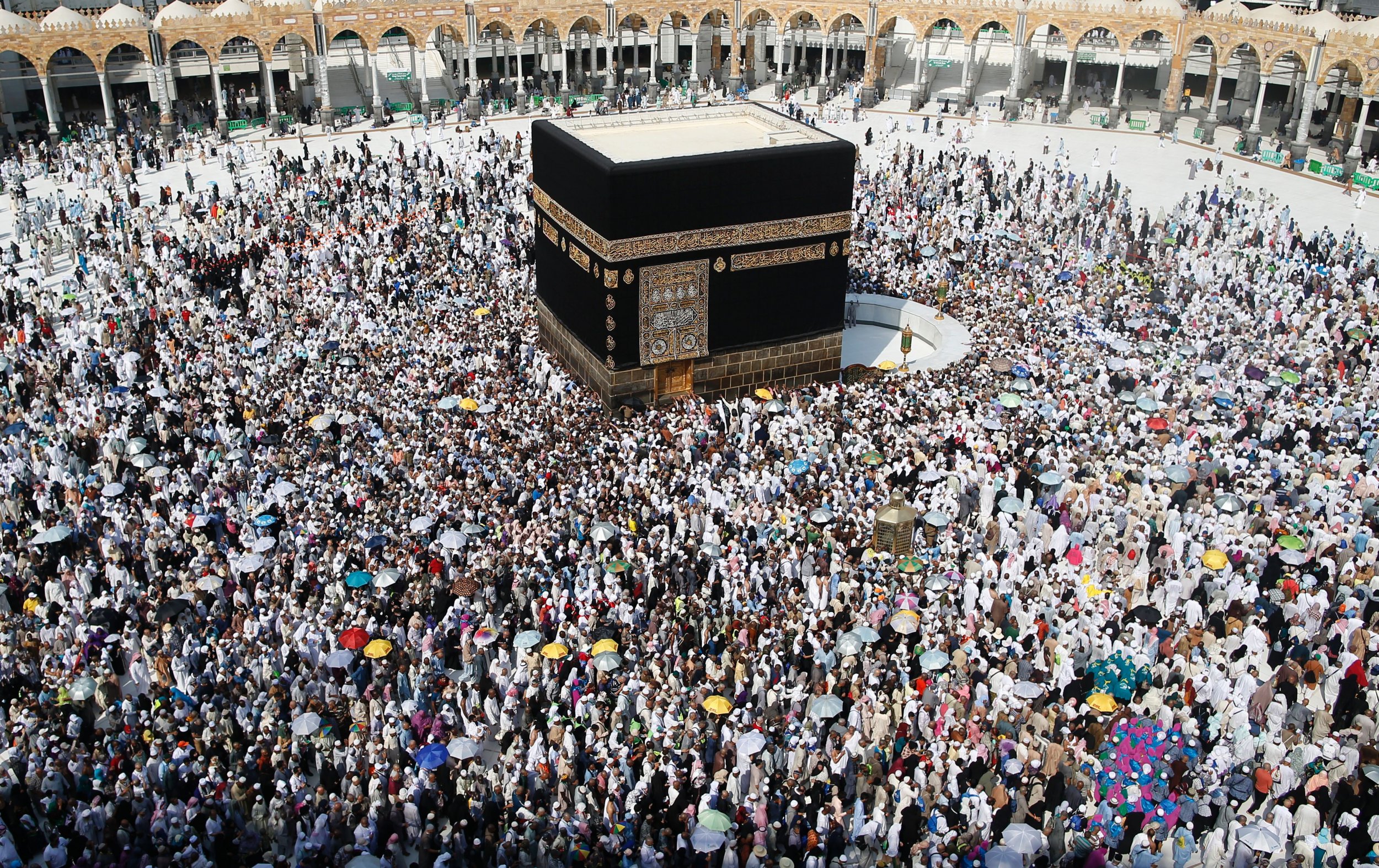 Saudi Arabia has accused Iranian-backed Houthi rebels of firing a missile at the holy city of Mecca Friday, an accusation the rebels have denied, saying they targeted an international airport.
The Saudi military said that the missile was fired Thursday night from Yemen's northwestern Saada province, which borders southern Saudi Arabia. The missile caused no damage and the Saudi military immediately targeted the area from where it was launched, AP reported.
Houthi-controlled news channel Al-Masirah said that the Shiite forces had fired a missile at the King Abdulaziz International Airport in Jeddah, the Kingdom's busiest airport, which is 45 miles northwest of Mecca and handles pilgrims visiting the holy city.
The Houthi-run SABA news agency said that the missile had "directly hit" the airport and caused massive destruction, but no significant delays were reported at the airport as of Friday morning.
Protecting Mecca—the birthplace of the prophet Muhammad and the home of Islam's main shrine, the Kaaba —is one of the Saudi royal family's fundamental duties. Saudi citizens and Muslims worldwide are likely to be enraged by reports that the holy city was targeted.
But Hisham Al-Omeisy, an independent analyst based in Yemen, said on social media that the Saudis' claims were a dangerous means of stoking religious anger towards the Houthis.
A Saudi-led coalition has been striking Yemen since March 2015 after the Houthi rebels forced Yemeni President Abd-Rabbu Mansour Hadi into exile.