Saudi Arabia Added to List of Terrorism-financing 'Dirty Money' Countries as Trump Administration Continues to Back Kingdom
The European Union has added Saudi Arabia to its growing list of countries that lack tight control over money laundering and terrorism financing.
If all 28 European Union member states ratify the move, it will mean that European banks have to place tighter controls on transactions made with individuals or institutions from Saudi Arabia.
"We have established the strongest anti-money laundering standards in the world, but we have to make sure that dirty money from other countries does not find its way to our financial system," Vera Jourova, the European commissioner for justice, consumers and gender equality, said in a statement. "Dirty money is the lifeblood of organized crime and terrorism."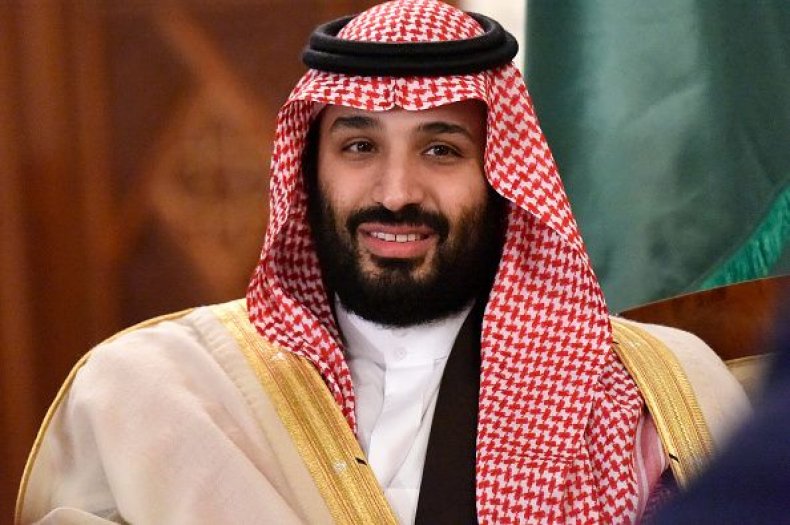 The decision comes as President Donald Trump and his allies continue to defend Saudi Arabia's leadership.
On Wednesday, the House passed a resolution to end U.S. military support for the Saudi-led coalition that is fighting a war in Yemen, which has caused a humanitarian crisis and put millions at risk of starvation. The legislation will now go back to the Senate for another vote, but Trump has already threatened to veto the bill.
Meanwhile, the Trump administration missed a deadline last week to inform Congress about who should be held responsible for the killing of Jamal Khashoggi, a Saudi journalist killed after entering the Saudi consulate in Istanbul last October.
The U.S. intelligence community and members of Congress have blamed Saudi Crown Prince Mohammad bin Salman for the journalist's death, but Trump has continued to cast doubt on his responsibility. On Tuesday, Trump ally and inaugural committee chairman Thomas Barack defended Saudi Arabia when speaking to reporters in Abu Dhabi, United Arab Emirates.
"Whatever happened in Saudi Arabia, the atrocities in America are equal, or worse," Barrack said.
The EU's decision to add Saudi Arabia to its blacklist comes as several major European banks grapple with the repercussions of major money-laundering scandals. The European Commission set up a joint working group in May last year to "identify specific actions to be taken by the respective authorities, in order to improve the practical coordination of [anti-money-laundering] supervision of financial institutions."
Many European banks do business with Saudi Arabia, and the Royal Bank of Scotland did about $169 million worth of transactions with the kingdom in 2015, according to the bank's records.
Saudi Arabia's government issued a statement in response to the European Commission's decision, saying that it would work to bolster its efforts to crack down on money laundering.
"Saudi Arabia's commitment to combating money laundering and the financing of terrorism is a strategic priority, and we will continue to develop and improve our regulatory and legislative frameworks to achieve this goal," Saudi Finance Minister Mohammed al-Jadaan was quoted saying in the Saudi press.
In addition to Saudi Arabia, Panama and Nigeria were added to the list.