Saudi Arabia and The Emperor's New Clothes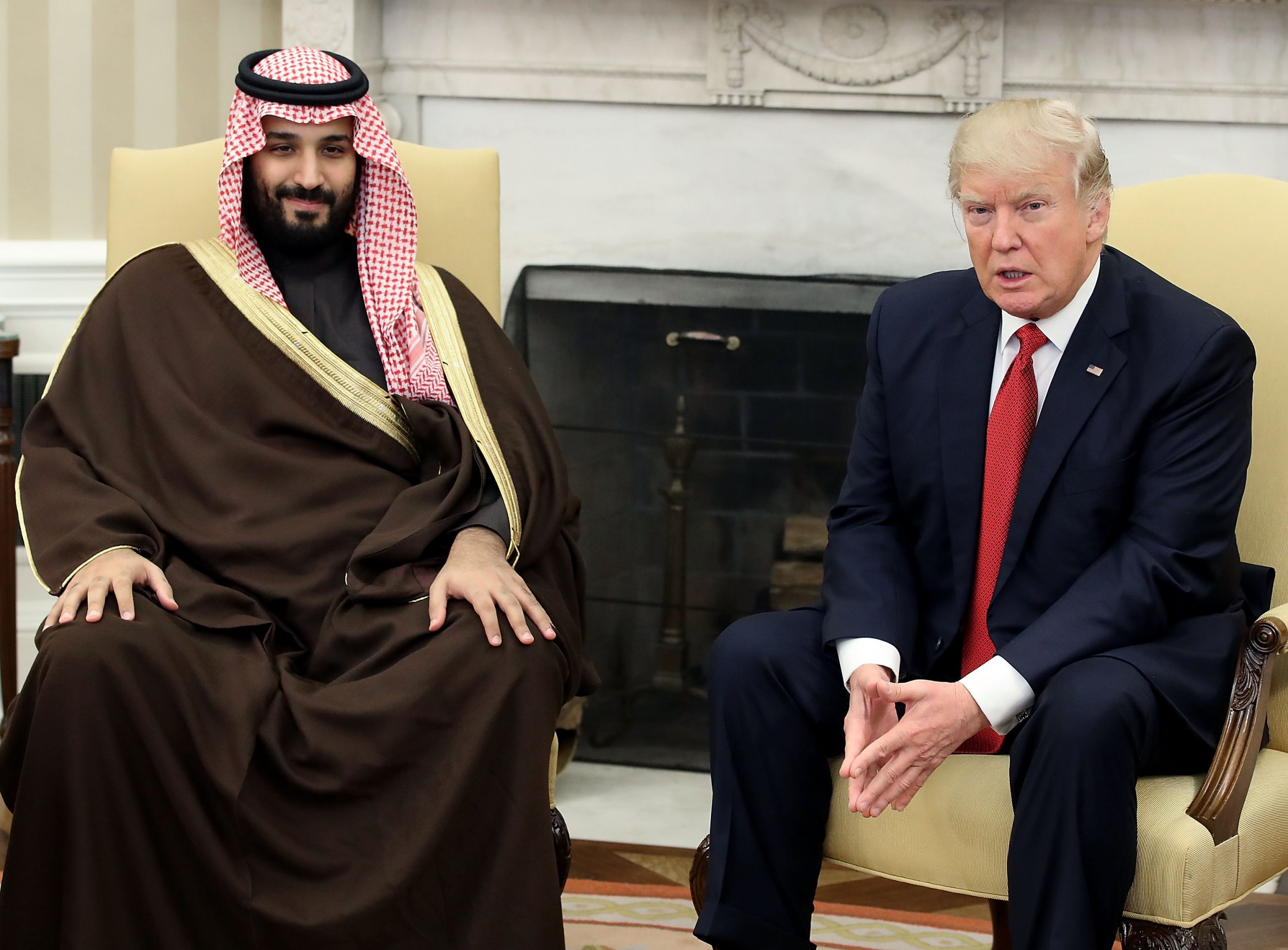 Saudi Arabia's Crown Prince Mohammad bin Salman Al Saud is on a mission. The heir to the Saudi throne has big plans for his future kingdom: he has pledged to unravel over half a century of ultra-conservativism, offering a bold new vision where the religious police have less power and women have more freedom.
He can't be accused of aiming low.
There have been early signs of his burgeoning influence. Restrictions preventing women from driving will be lifted, plans for ambitious new economic developments are underway, and numerous members of the royal family were ousted in a recent purge instigated at his behest.
Much of this has been rapturously received by countries keen to deepen economic ties with the Kingdom. However, the real measure of whether Saudi Arabia is changing for the better is not how many newspaper column inches are filled with praise, but what life looks like for ordinary Saudi Arabians.
In assessing the Crown Prince's efforts, it is important to take stock of just what he's taking control of.
The Saudi authorities have severely curtailed the rights to freedom of expression and regularly harass, arrest and prosecute anyone who dares to offer a dissenting opinion. The powers that be don't think twice about sentencing teenagers to death for attending anti-government protests while entrenched and systematic discrimination is a daily reality for women and girls. The same is true for the country's minority Shi'a Muslims, who are essentially treated as second-class citizens.
Against this backdrop, it is a positive sign that the Crown Prince wants to be seen as a driving force for change.
However, the international community should not fall into a trap of extolling promises that may or may not materialize, while conveniently ignoring the existing reality on the ground.
In the months since the Crown Prince's appointment, we have seen little reason to believe that his overtures are anything more than a slick PR exercise. In fact, the dire rights record in the country has far from improved.
Witness the ongoing wave of arrests targeting journalists, critics and religious scholars. Virtually all of the country's prominent civil society activists and human rights defenders, including many who had been vocal on corruption, are currently behind bars. Just like his predecessors, the Crown Prince seems determined to crush the Kingdom's human rights movement.
Among those swept up in the crackdown are Abdulaziz al-Shubaily and Issa al-Hamid, founding members of the Saudi Civil and Political Rights Association (ACPRA) who were arrested and jailed in September. Their much-valued organization, which reports human rights violations and offers legal help to the families of detainees held without charge, has long been a thorn in the side of the authorities.
Perhaps to distract from the ongoing crackdowns, the authorities chose to issue a royal decree allowing women to drive in the same month that these arrests were made. The change is undoubtedly a positive step forward for Saudi Arabian women and testament to the many who campaigned at great personal cost for it.
But, following the announcement, these same women reported receiving telephone calls warning them against publicly commenting on the developments or risk facing interrogations.
There is also little information on how exactly the decree, due to come into force in June next year, will be implemented. All we have to go on so far is that it would follow "established legal regulations", with no clarification on exactly what that means. Meanwhile, women continue to live under a legal system that mandates a male guardian to make the decisions on nearly every aspect of their lives.
But by far the biggest warning sign that Saudi Arabia is not ready to take human rights seriously is what it is doing in neighboring Yemen.
Earlier in November the U.N. warned that Yemen is on the brink of famine on a scale that the world has not seen in decades. This has been caused in no small part by the actions of the Saudi Arabia-led coalition fighting in the country.
Since early November, Saudi Arabia has tightened a blockade preventing nearly all food and life-saving aid from reaching an already starving and battered nation. An estimated 130 Yemeni children are dying every day, according to Save the Children.
Though key access routes have since been reopened, there is little evidence that enough critically needed aid is being allowed in or guarantees that it will not be tightened again following the Huthis' control of Sana'a. There certainly has been an uptick in air strikes by the Saudi-led coalition in December.
All parties to the conflict have crimes to answer for, but in its fight against Huthi rebels in Yemen, Saudi Arabia has decided that the collective punishment of Yemeni civilians is an acceptable tactic in war. It is not.
The Saudi Arabian authorities are not keen for the outside world to see how they are waging this war. Yet the pictures are starting to trickle out. It is these images, as well as those of the real reformers in Saudi Arabia who are languishing behind bars, that we should keep in mind next time we think about casually endorsing the new Crown Prince's efforts to bring about reform.
Salil Shetty is the Secretary General of Amnesty International