Saudi Arabia and Russia Agree to Oil Production Freeze at Qatar Talks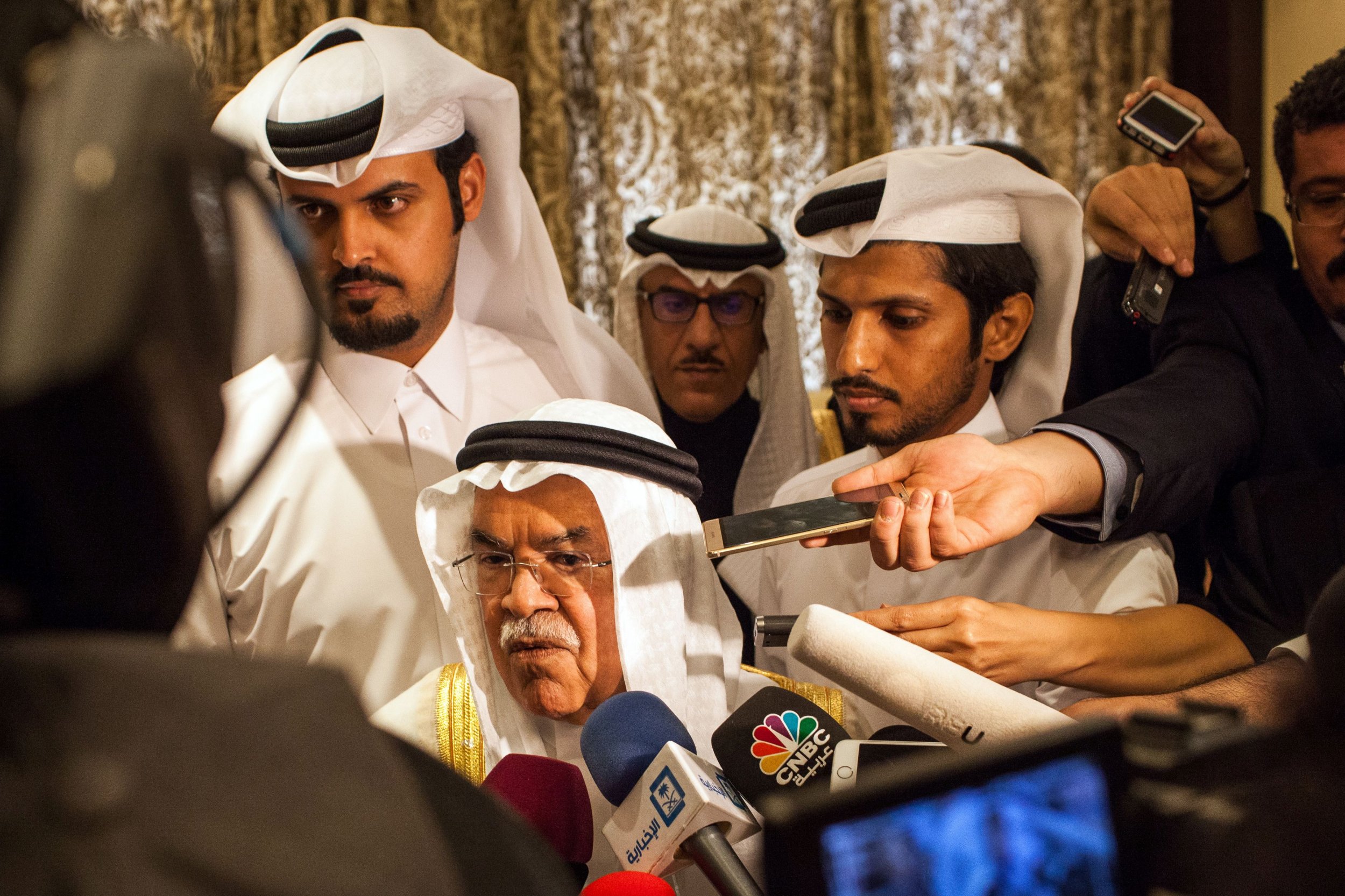 Saudi Arabia and Russia agreed to freeze their oil output at talks in Qatar on Tuesday, as long as other major oil-producing countries decide to join them.
The agreement is Riyadh and Moscow's attempt at protecting oil prices after a slide of 70 percent since mid-2014 because of oversupply.
The powers struck the deal at a behind-closed-doors meeting in the Qatari capital of Doha with Qatar and Venezuela. Saudi Arabia is a key member of Opec while Russia is not a member of the oil grouping but is the world's largest crude oil producer.
"Freezing now at the January level is adequate for the market," said Saudi Arabian Oil Minister Ali al-Naimi. "We don't want significant gyrations in prices, we want to meet demand. We want a stable oil price."
He added that the agreement was "the beginning of a process which we will assess in the next few months and decide whether we need other steps to stabilize… the market."
Russia's energy minister, Alexander Novak, said: "Following the meeting, all four countries are ready to freeze oil production at January levels, if other major producers do the same."
Qatar's Energy Minister Mohammad bin Saleh al-Sada said the deal will only be completed if other major oil players, such as Iran and Iraq, joined. He added that "intensive communications" would begin with Opec and non-Opec members in an attempt to bring them on board.
This decision is the first instance of Opec and non-Opec nations cooperating to prevent the oil price from dropping any further after 19 months of decline.
Opec members have been hesitant to cut their output as they do not want smaller players to increase their market share. Saudi Arabia has therefore set the requirement that other producers follow suit.
Iran's re-entry into the oil markets following the lifting of sanctions has added to the global supply. Iran has said that it plans to boost its oil output by one million barrels a day in 2016 so the involvement of Tehran in any production freeze could provide the biggest stumbling block.