Saudi Arabia Announces End of All Flights to and From Iran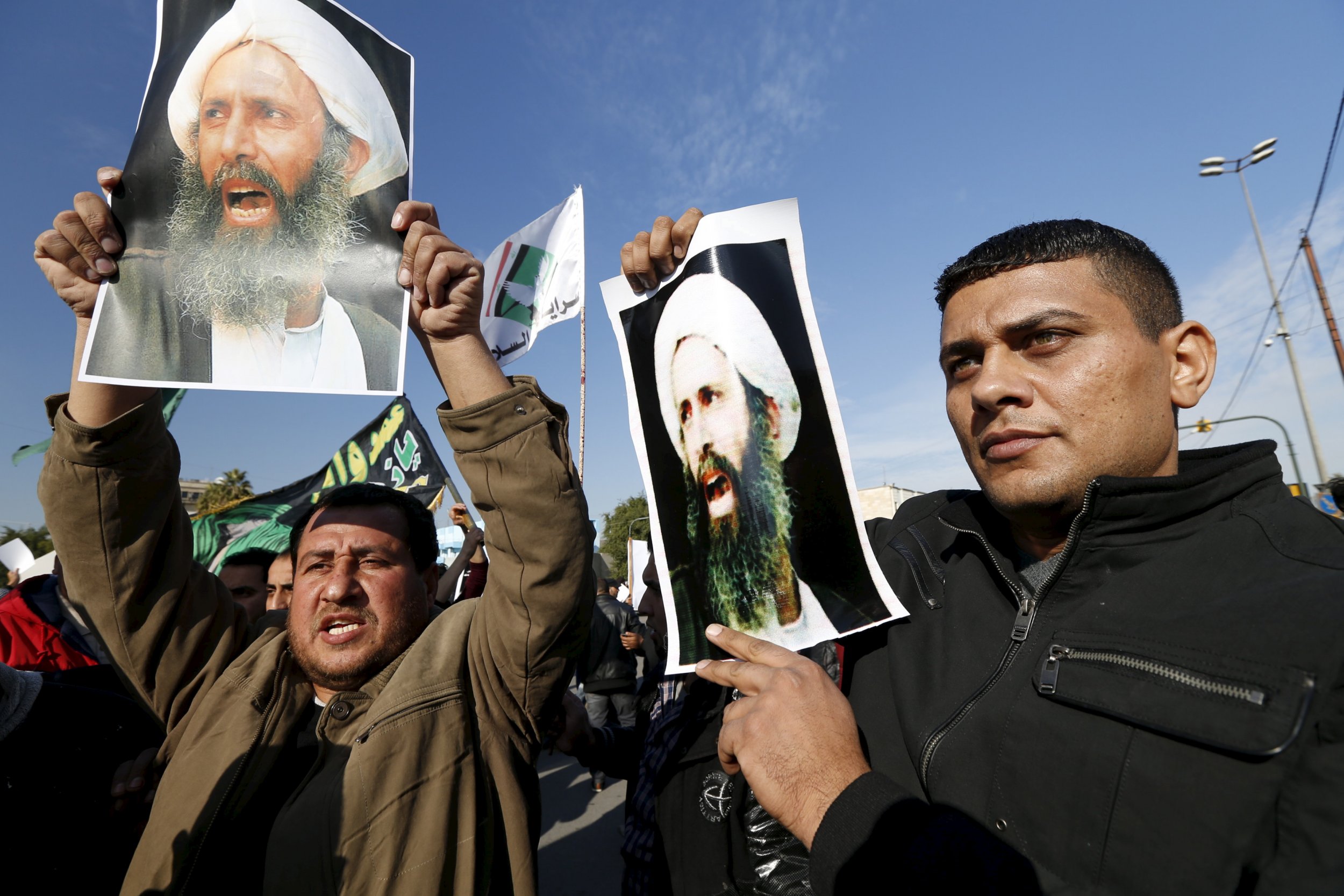 Saudi Arabia plans to cancel all flights to and from Iran amid escalating tensions between the countries following the Saudis' execution of a leading Shiite cleric.
Saudi Arabian Foreign Minister Adel al-Jubeir said during an interview with Reuters on Monday that his country will end travel to and from Iran and suspend trade links. Diplomatic ties won't be restored with Iran until it "[acts] like a normal country," he said. Al-Jubeir's comments come days after Saudi Arabia said it was severing diplomatic relations with Iran, giving the Iranian envoy to the country 48 hours to leave.
Al-Jubeir told Reuters that Iranians would still be allowed to visit the holy sites of Mecca and Medina in Saudi Arabia for the annual haj or at others times of the year for umrah pilgrimage.
The foreign minister didn't specify when the flights would be stopped.
Al-Jubeir said Tehran is responsible for worsening relations between the countries after Saudi Arabia executed 47 people on Saturday, including Sheikh Nimr al-Nimr, a leading Shiite cleric who was an outspoken critic of the Saudi monarchy. His death triggered protests at the Saudi embassy in Tehran and led to the fallout between the two leading powers in the region.
Al-Jubeir also said Saudi Arabia would respond to "Iranian aggression," accusing Iran of sending its forces into countries throughout the Middle East and meddling in the affairs of Gulf states. He said Saudi Arabia should "be applauded" for the execution of 47 people, 43 of whom he said were members of Al-Qaeda.
"There is no escalation on the part of Saudi Arabia. Our moves are all reactive," al-Jubeir told Reuters. "It is the Iranians who went into Lebanon. It is the Iranians who sent their Quds Force and their Revolutionary Guards into Syria."
On Monday, Saudi allies Bahrain and Sudan also cut diplomatic ties with Iran, while the United Arab Emirates said it will decrease the number of diplomats in Iran and "downgrade" its diplomatic ties with the country.
Russia has offered to act as an "intermediary" between the two countries, the Agence France-Presse news agency reported on Monday.