Saudi Arabia's crown prince channeled former U.S. President George W. Bush, after creating a "new axis of evil" that now includes Iran, Turkey and Islamic militant groups active in the region, according to Egyptian media.
Mohammed bin Salman bin Abdulaziz Al Saud, who is the top diplomat, defense minister and heir apparent to the oil-rich kingdom, made the remarks Tuesday during a visit to Egypt, which has sought closer relations with Saudi Arabia in recent years. In a meeting with over 20 heads of leading Egyptian newspapers, the increasingly influential young monarch reportedly identified his top three enemies.
Related: Russia and Iran winning war of influence against U.S. with new ties to Middle East allies Iraq, Syria and each other
Mohammed bin Salman said that Turkey, Iran and radical religious groups formed a "triangle of evil," according to Al-Ahram. Other outlets, such as Al-Shorouk also used the term "axis of evil," evoking former George W. Bush's infamous 2002 speech that led up to the war in Iraq, which—along with Iran and North Korea—were chosen as the top U.S. enemies.
"The Ottomans, Iran and the terrorists are the trinity of evil," Al Jazeera reported the prince as saying, referring to the Turk-dominated Ottoman Empire that existed for over 500 years and spanned parts of Europe, North Africa and the Middle East before collapsing shortly after World War I in 1922.
"It is Turkey's [President Recep Tayyip] Erdogan who wants to impose the caliphate system. Iran is using the Muslim Brotherhood to export revolution and the terrorism we are fighting," the prince continued.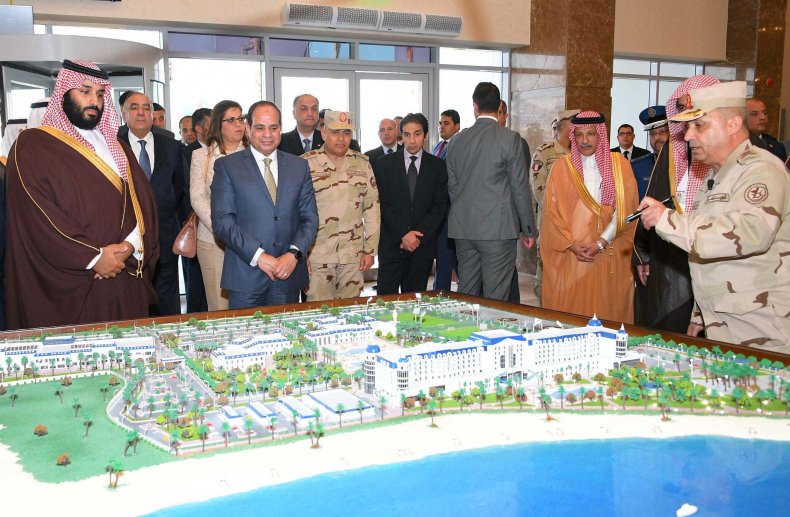 In a statement, Riyadh's embassy in Ankara denied Turkey's inclusion in the widely publicized comments.
"There have been press reports that His Royal Highness, the Crown Prince, mentioned in an interview with some media channels in Cairo, that there are 'forces of evil' in the region. Some of these media sources have falsely reported that his Highness stated that it was 'Turkey,'" the statement read.
"We would like to clarify that his Royal Highness, the Crown Prince, was referring to the so-called Muslim Brotherhood and the radical groups," the embassy added.
The Muslim Brotherhood is a revolutionary Sunni Islamist movement that began in Egypt in the 1920s and has long sought to attain power there and other regional countries. Saudi Arabia has condemned the group as a terrorist organization for its opposition against the rule of the Al Saud royal family, but it remained influential and benefited from the 2011 Egyptian Revolution as its candidate, Mohammed Mursi, was elected president the following year.
In 2013, however, he was overthrown by a second uprising that ultimately led to current Egyptian President Abdel-Fattah el-Sisi come to power. Sisi has courted Saudi Arabia, controversially agreeing to give up two disputed islands in the Red Sea and entering into a deal to jointly invest in a $500 billion megacity in the Egyptian Sinai Peninsula, as France 24 reported Monday.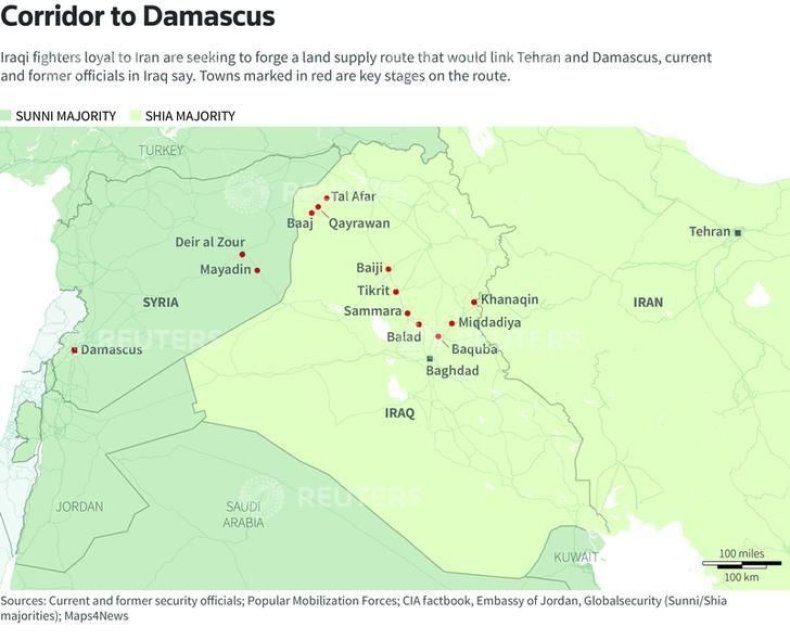 Turkey and Qatar have publicly supported the Muslim Brotherhood and the latter's stance was widely believed to be part of the reason that Riyadh cut off all relations to Doha, Qatar, last summer—a crisis that Mohammed bin Salman said Tuesday could last as long as the ongoing 50-year, U.S. embargo of Cuba. In June, Saudi Arabia rallied Bahrain, Egypt and the United Arab Emirates to lead a total boycott of the tiny peninsular monarchy. At the same time, Turkey came to Qatar's aid, along with another leading Saudi foe: Iran.
While Iran's Shiite Muslim leadership has no formal ties to the Muslim Brotherhood, they both supported the Palestinian Sunni Muslim movement Hamas. Saudi Arabia, along with the U.S. and Israel, has accused Iran of enforcing its influence through sponsored Shiite Muslim groups. However, Saudi Arabia's attempts to counter Iran's influence across the region via various Sunni Muslim forces have been met with resistance, as Tehran's allies remained the dominant political force in the capitals of Lebanon, Iraq, Syria and Yemen.
Tehran, which has seen its influence grow as it helped defeat the Islamic State militant group (ISIS), ended up embracing its 2002 "axis of evil" label, which was later expanded to include Syria under President Bashar al-Assad and Libya under longtime leader Muammar el-Qaddafi. Borrowing the term from a Libyan newspaper, Iran and allies Syria and Lebanese Shiite Muslim movement Hezbollah have referred to themselves as "the axis of resistance."