Saudi Arabia Is Hosting A Chess Tournament And Top Players Are Boycotting In Protest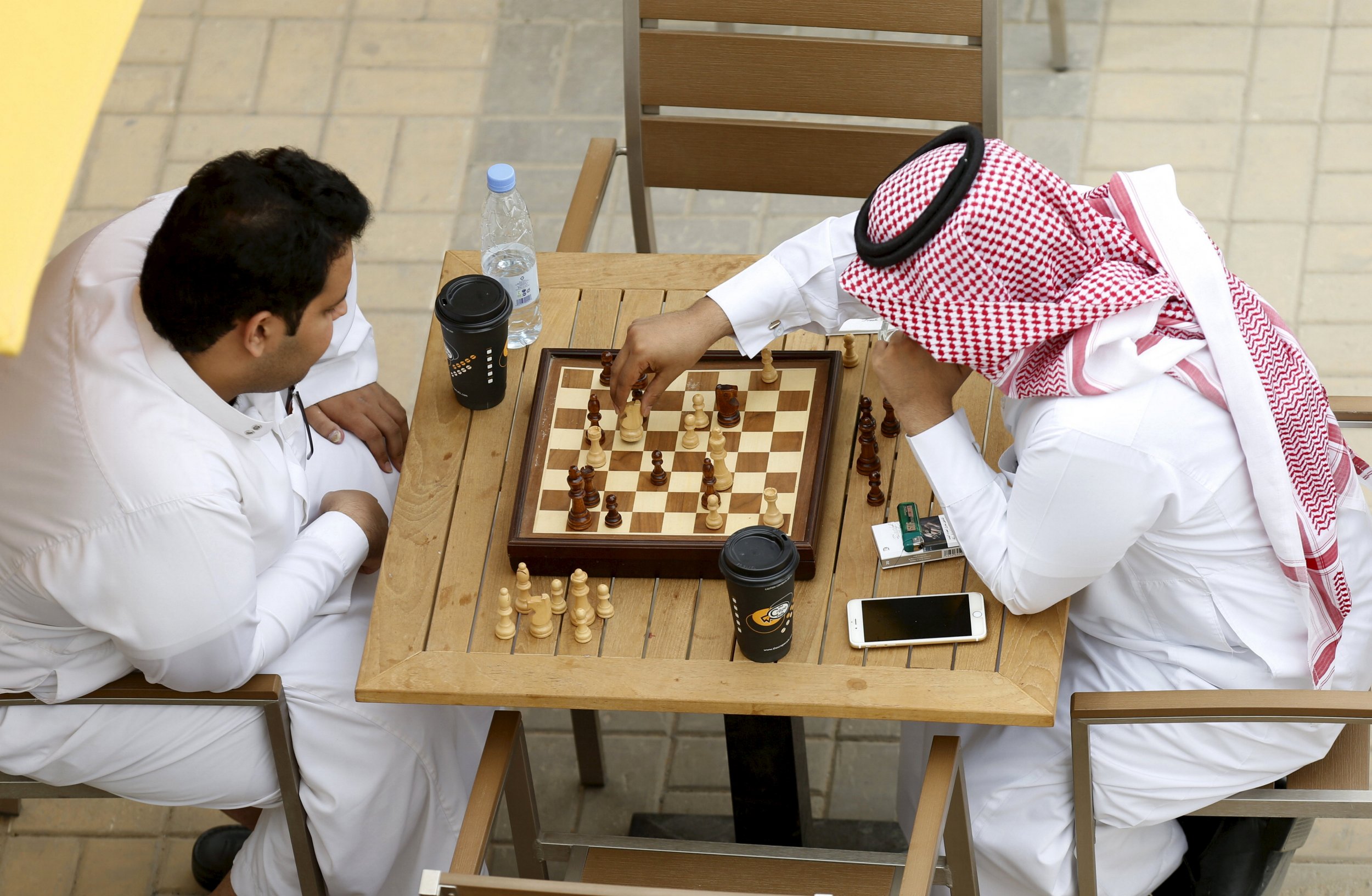 In Saudi Arabia, even chess is being turned into a game of power plays and palace intrigue.
Top players around the globe are accusing the World Chess Federation of "total moral degradation" for letting Saudi Arabia host this year's world speed championship. Around 150 players plan to boycott the event, known as the King Salman World Rapid and Blitz Chess Championships, over concerns that players could face human rights abuses in the ultra-conservative Sunni Muslim nation.
Top players from Iran, Israel, and Qatar, meanwhile, are prohibited from participating due to restrictions on people with those nationalities traveling to the country. Experts say the boycott will apply significant and much-needed pressure for reform on Saudi Arabia as the country seeks a more respected role as a global force.
"This is a great initiative this, boycott. People who decide to boycott deserve all the accolades, more than other personalities and athletes and so-called humanitarian organizations that have no qualms working with the Saudis or supporting them in violation of their own values," Ali Al-Ahmed, director of the Institute for Gulf Affairs in Washington, D.C., told Newsweek.
"People who say they follow the law and support human rights, a lot of them just care about money. This is what we need to do to bring pressure on the country for their human rights abuses."
The event is scheduled to be held in the capital city of Riyadh from Dec. 26 through 30.
In Saudi Arabia, homosexuality is outlawed and women are expected to cover themselves in a traditional robe called an abaya. But as Saudi Arabia slowly modernizes and begins opening its doors to the wider world, as part of its shift from dependence on oil revenue, more foreigners are starting to protest these customs.
The chess event is just one recent example of Saudi Arabia's attempts to host international events and attract foreigners. Drone pilots have also complained that holding the 2018 Drone Racing League Championship there would be problematic, citing concern for women and transgender drone pilots who might face discrimination.
Chess could prove even more problematic in Saudi Arabia than drones. Several years ago, Saudi Arabia's Grand Mufti issued a fatwa against chess, calling it "the work of Satan" and forbidden in Islam.
One of the players to boycott this year's chess event is the 27-year-old Ukrainian grandmaster Anna Muzychuk, who won two gold medals in last year's world championship.
"Despite the record prize money, I am not going to play in Riyadh [which] means losing two world champion titles," Muzychuk wrote in a Facebook post.
"To risk your life, to wear abaya all the time?? Everything has its limits."