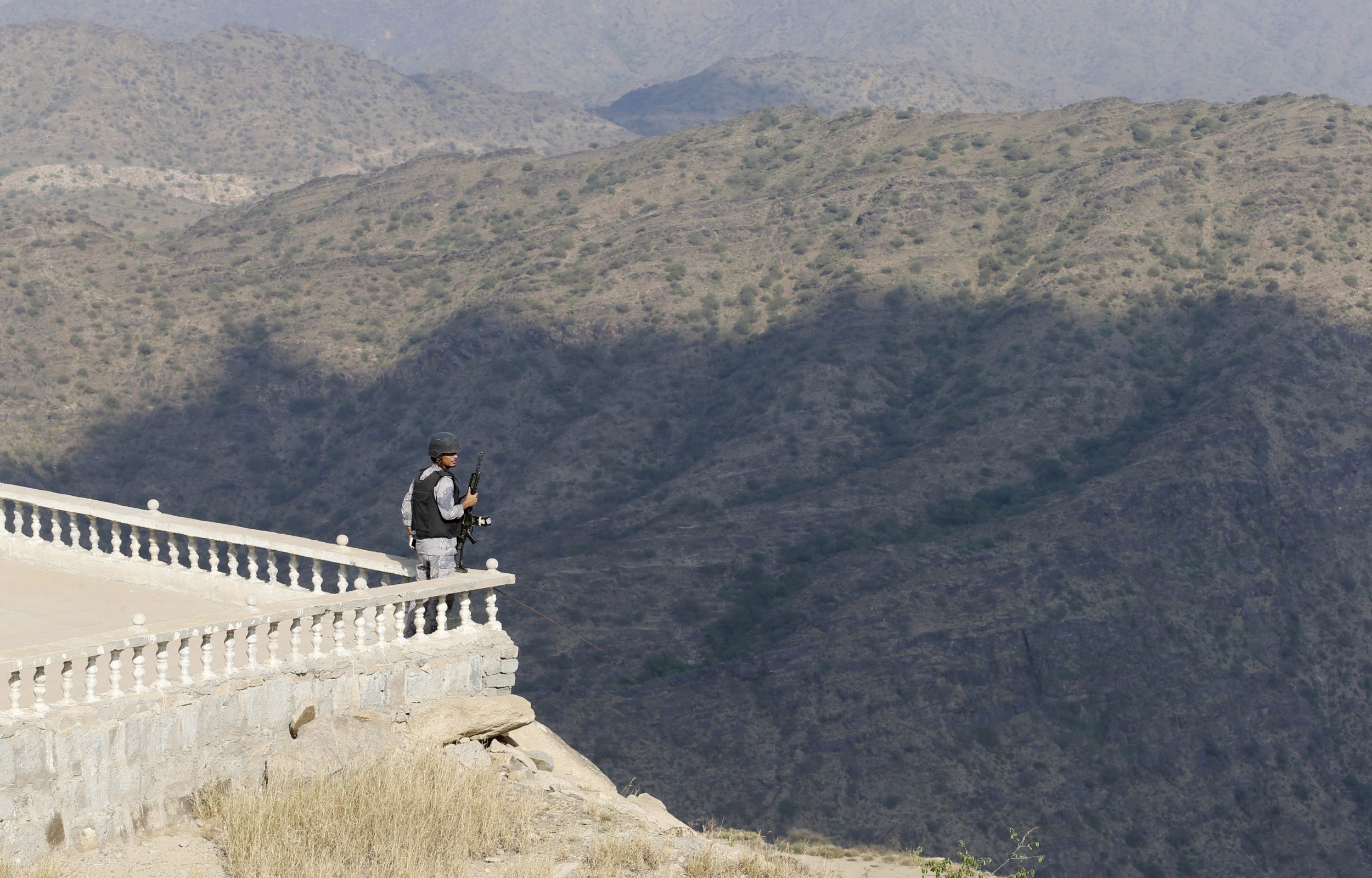 Saudi Arabia is building a 600-mile long wall along its northern border with Iraq in order to keep ISIS at bay, the Telegraph newspaper reported today.
Once completed, the wall will consist of a ditch and a triple-layered steel fence, with 40 watchtowers spread out along it. Each watchtower will be equipped with high-tech surveillance radars that are capable of detecting low-flying helicopters and approaching vehicles, as well as being able to spot a human from the range of about 20km.
There will also be 38 separate communication towers in place and 32 military response stations, as well as 240 armed rapid response vehicles which will patrol the wall.
Work on the wall was started in September 2014 but plans for the project were initially drafted in September 2006 at the height of the Iraqi civil war. ISIS's advance across central and south-western Iraq has prompted fear in Riyadh of a violent overspill and the project was given the go ahead.
The wall will stretch from the northwest town of Turaif near Jordan, to the northeastern town of Hafar al-Batin near Kuwait, spanning virtually the entire length of Iraq's border with Saudi Arabia.
It will not be the first time Saudi Arabia has enforced one of its borders. In 2013 it constructed a 1,100 mile barrier across its southern border with Yemen after a spate of intense sectarian fighting in the country led to a deterioration of security along the border.
A spokesperson for the Iraqi government declined to comment when Newsweek enquired if they were aware of these plans and if they had endorsed them.
Iraq's defence forces have provided unreliable resistance to ISIS, with approximately 30,000 Iraqi servicemen abandoning stations in the country's north over the summer leaving the city of Mosul to be overrun by ISIS in June.
According to a recent Newsweek investigation pro-Iranian Shia militias and Kurdish peshmerga fighters have proven a stiffer resistance to the jihadist group than the country's armed forces.
Lina Khatib, director of the Lebanese-based think tank the Carnegie Middle East Centre, says that plans for projects like the wall reflect Saudi Arabia's fear of ISIS advancing towards its borders.
Discussing an attack which occurred earlier this month in which three Saudi border guards were killed by masked militants who had advanced from Iraq, Khatib says: "As the attack on northern Saudi Arabia earlier this month showed, Saudi Arabia is under direct threat from ISIS, and will therefore be prepared to take extreme measures to defend itself against an ISIS advance."
She adds: "Concerns about ISIS are pushing Saudi Arabia to try and revise its strategy on Syria and move it from focusing on supporting jihadist groups to empowering the moderate Syrian opposition, and to present the Kingdom as a champion of counter-radicalization in the Middle East."
While ISIS's roots are currently in Syria and Iraq, Saudi Arabia is considered a likely target for the group due in part to the fact that the country contains the Islamic holy cities of Mecca and Medina.
Saudi Arabia is currently backing US-led strikes on ISIS over Syria and Iraq.