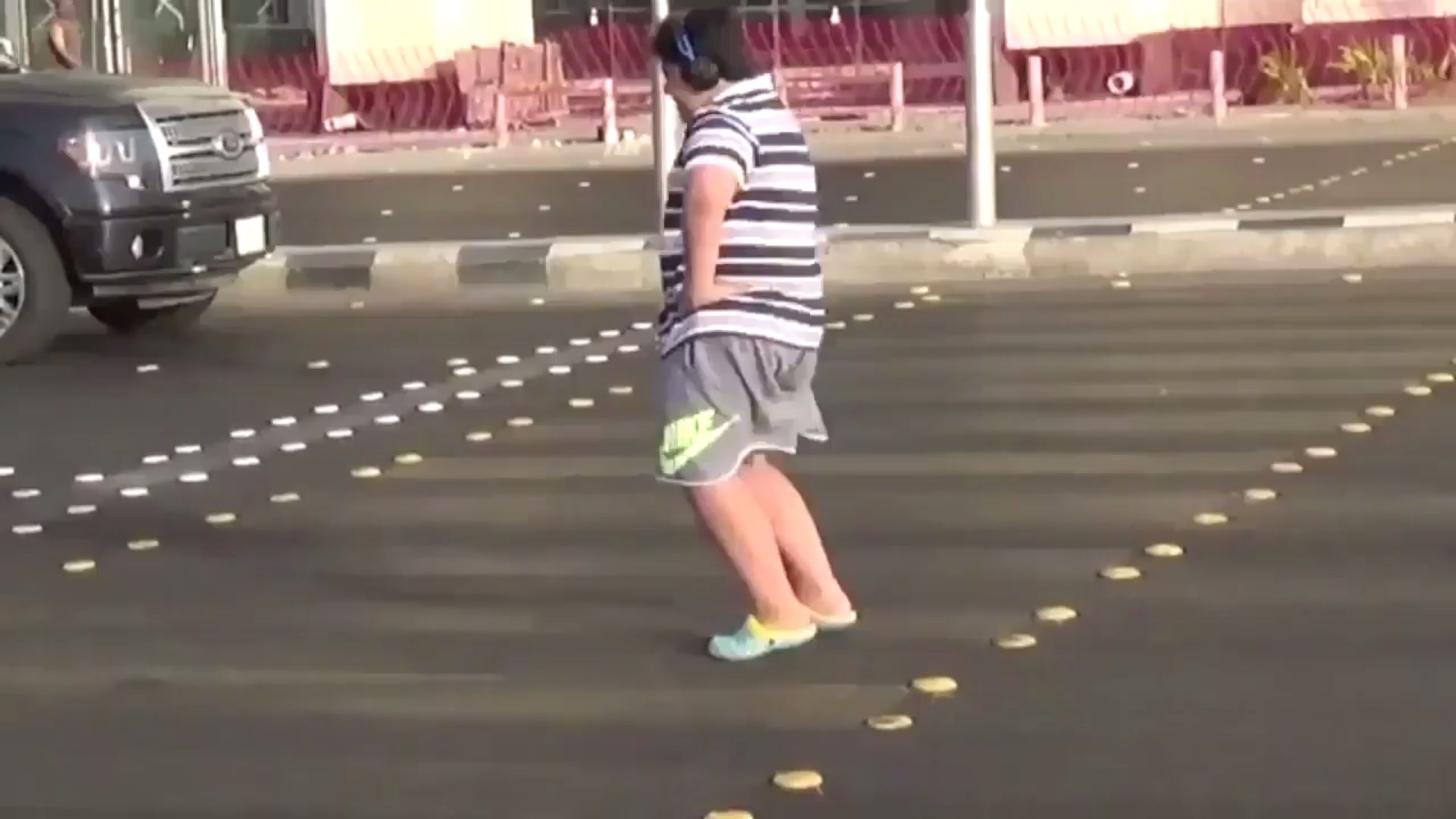 Update | Saudi police have released without charge a 14-year-old boy who was arrested after he danced the Macarena in front of traffic in the city of Jeddah in a clip that went viral on social media.
The teenager was being questioned after accusations of "improper public behavior" and disrupting traffic, a statement from Mecca police said, Reuters reported. The teenager's name and nationality have not been disclosed.
The Saudi interior ministry said in a statement on Wednesday that he had been released after he and his legal guardian were questioned.
"They signed a written pledge that the teen will not engage in behavior that could endanger his life and the life of others again," the statement said, according to Saudi-aligned news agency Al-Arabiya.
A 45-second clip posted online shows the boy wearing headphones and walking into the middle of a five-lane road, where he begins to dance the Macarena, a routine popularized in the 1990s after a song of the same name by Spanish Latin pop duo Los del Rio.
The boy, who is wearing a striped T-shirt, grey shorts and yellow and blue shoes, dances some of the signature moves in front of the traffic. The Macarena involves a series of moves that ends with a gyration of the hips.
Jeddah is a busy coastal city in the west of Saudi Arabia that acts as a point of entry for Muslim pilgrims undertaking the hajj in Mecca, which is around 60 miles to the east. The clip may have first been posted online in July 2016, the BBC reported.
The video has provoked mixed reactions online. Some said that the boy was just having fun and enjoying himself, while others accused him of a "discourteous act" and said he should have been in school, Arab News reported.
Saudi Arabia has strict morality codes that forbid certain actions or behaviors that are thought to endanger public decency. Earlier in August, a famous Saudi popstar was arrested for performing a dab —a dance move that involves the performer tucking their head into the crook of their arm—on stage at a music festival in the city of Taif. Dabbing is considered to be a reference to drugs culture in Saudi Arabia.
Saudi authorities also arrested a woman who posted a video on Snapchat of herself wearing a miniskirt, cropped top and with her head mostly uncovered during a conservative region of the country. The woman was later released by police.
This story has been updated to include the latest developments