Saudi Arabia's foreign minister has demanded that Canada grant the province of Quebec independence and guarantee full rights to its marginalized indigenous population, in apparently sarcastic comments during a Wednesday forum.
Discussing the ongoing diplomatic feud between Ottawa and Riyadh, which arose last month when Canada criticized Saudi Arabia's human rights record and called for the release of several detained activists, Saudi Foreign Minister Adel Al-Jubeir said his country wants an "apology."
"It is outrageous from our perspective that a country will sit there and lecture us, and make demands. 'We demand the immediate release' ... Really?" Al-Jubeir said at an event at the Council on Foreign Relations in New York, Saudi-owned broadcaster Al Arabiya reported.
"We demand the immediate independence of Quebec and the equal granting of rights to Canadian Indians [which Canada refers to as the First Nations]," the minister then added, sarcastically making a comparison to illustrate his point.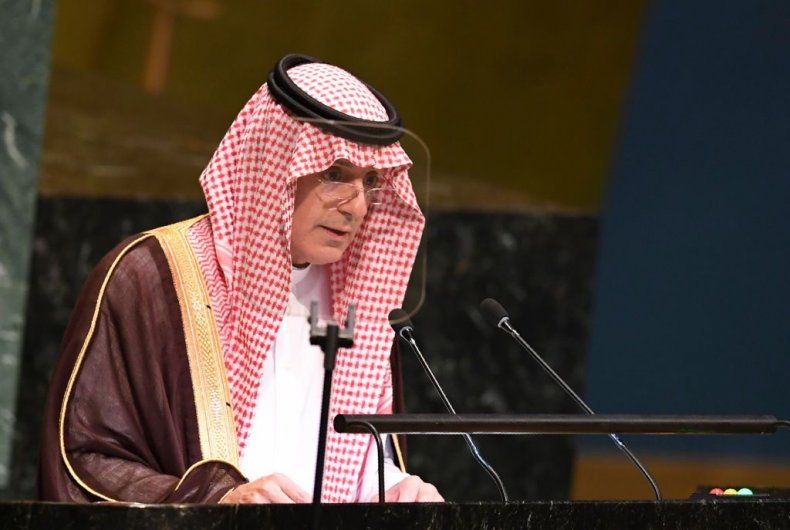 Al-Jubeir was referring to the Quebec sovereignty campaign as well as the well-documented mistreatment of Canada's indigenous First Nations population. The Quebec independence movement has existed for decades, with a sizable portion of the province's population supporting complete or greater autonomy from Ottawa's governance. The First Nations people have been particularly frustrated by the Canadian government's failure to adequately investigate and address the murder or disappearance of some 4,000 indigenous women in recent decades, on top of centuries of abuses.
Continuing his rant against Canada, Al-Jubeir asked: "What are we? A banana republic? Would any country accept this?
"You owe us an apology. It is very easy to fix. Apologize, say you made a mistake," he added, claiming that those detained were actually spies working as agents of foreign organizations and governments. "Some of them were released, others will go to trial and the evidence will be revealed to the world," he said.
The dispute arose following comments by Canada's Minister of Global Affairs Chrystia Freeland, when she called for the release of women's rights activist Samar Badawi and her brother Raif, whose wife and children are Canadian. Riyadh sentenced Raif, an activist blogger, to 1,000 lashes and 10 years in prison for insulting Islam in 2012.
Responding to Freeland's criticism, Saudi Arabia in August cut diplomatic ties with Canada, froze all new trade and investment, canceled flights via its national carrier to Toronto, forbid its citizens from receiving medical treatment in Canada and suspended the scholarships of some 16,000 Saudi students in the country.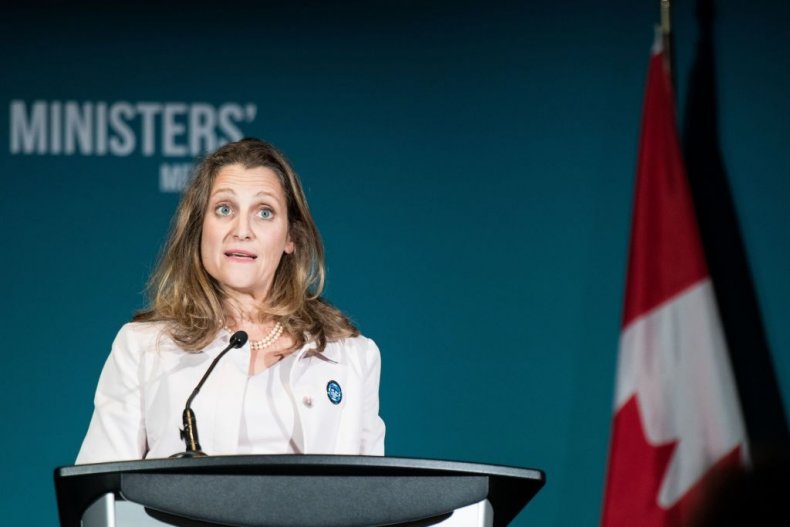 On Tuesday, Freeland said she hoped to meet with Al-Jubeir directly during the United Nations General Assembly this week in New York to discuss the tensions.
"I have been in close touch with Adel [Al-Jubeir] all summer. We call each other on our cellphones. We are going to meet in New York... We are hoping to meet in New York this week, and I think that's a good thing," she said.
However, Freeland said Canada would not back down on its position in defense of human rights.
"Canada will always stand up for human rights… We feel a particular obligation to women who are fighting for their rights around the world," she said.