Saudi Arabia: Eight Out of 10 Women Want to Drive in the Gulf Kingdom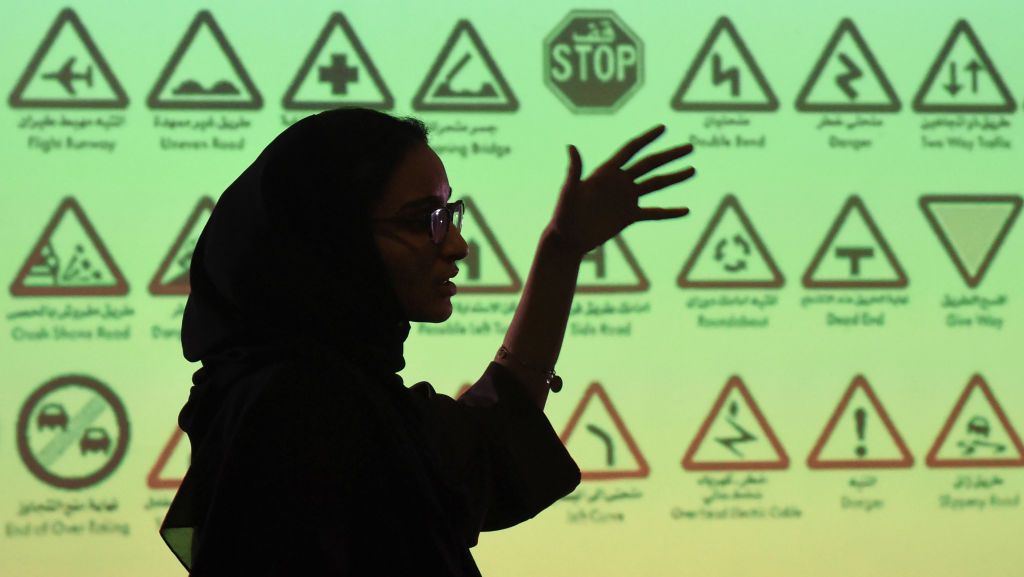 Following last month's landmark ruling in Saudi Arabia lifting the ban on women driving—the last of its kind in the world—it has emerged that an overwhelming number of women in the kingdom want to take advantage of the new freedoms.
According to a YouGov poll put in the field by the semi-official, Saudi-based, Arab News some 80 percent of women asked said they wanted to drive and would be applying for licenses.
Related: Saudi Arabia: Now that women can drive, could the kingdom's cinemas be about to reopen too?
The poll of 500 Saudi adults found Saudi women believed the end to restrictions on driving announced by King Salman in September would "transform" their lives.
Across the sexes, the change in the law was seen as an overwhelmingly positive step. In a sample that was also representative of Saudi demographics, 77 percent of those polled said they agreed with the decision to allow women to drive.
The new driving rules were marginally more popular with women than they were with men. Seven out of ten men said women should be given the right to drive versus 82 percent of women.
When women are finally allowed to get behind the wheel in June 2018, it appears Toyota, BMW and Jeep models will be among the most popular for women on the market, with the black and white the preferred colors. Only 12 percent of the Saudi women polled said they would want a pink car.
Among those who responded negatively to the lifting of the driving ban, clearly conservative attitudes have persisted in some areas of Saudi society. Fifty-four percent of those who said women should not be allowed to drive said it was unsafe. At the same time, 36 percent said women being allowed to drive was "against local cultural traditions."
The economic incentives behind allowing women to drive appear to have been popular among those who supported the move. Four in 10 said the move would help boost the economy, while 35 percent said it would allow more women to work.
The international community welcomed Saudi Arabia's decision to lift the driving ban. The U.S. State Department hailed the new policy as a "great step in the right direction."
However, Saudi Arabia remains one of the most restrictive societies for women on the planet. The kingdom's guardianship system means women must ask for permission from a male relative before they are allowed to travel or study as well as engage in other activities.