Indonesia has criticized Saudi Arabia and filed an official protest after the kingdom executed a maid this week who allegedly killed her employer in "self-defense" from sexual abuse.
Tuti Tursilawati, who was also a mother, was executed on Monday after seven years on death row, according to the Indonesian foreign ministry, Channel News Asia reported. The execution was carried out without the Indonesian government being warned ahead of time.
"The execution of Tuti Tursilawati was done without notification to our representatives, either in Riyadh or Jeddah," Lalu Muhammad Iqbal, director at the foreign ministry's Indonesian citizens protection department, told reporters on Tuesday. Iqbal called the Saudi decision "regrettable."
Joko Widodo, the Indonesian president, also criticized Riyadh in comments on Wednesday. "We have called Saudi Arabia's foreign minister and conveyed our protest," the president said, according to British newspaper The Telegraph.
Eighteen other Indonesians remain on death row in the kingdom, which is the top destination for citizens of the country to work as domestic laborers. This also marks Saudi Arabia's fourth execution in three years of a migrant worker from Indonesia without notifying Jakarta or its diplomats in Riyadh.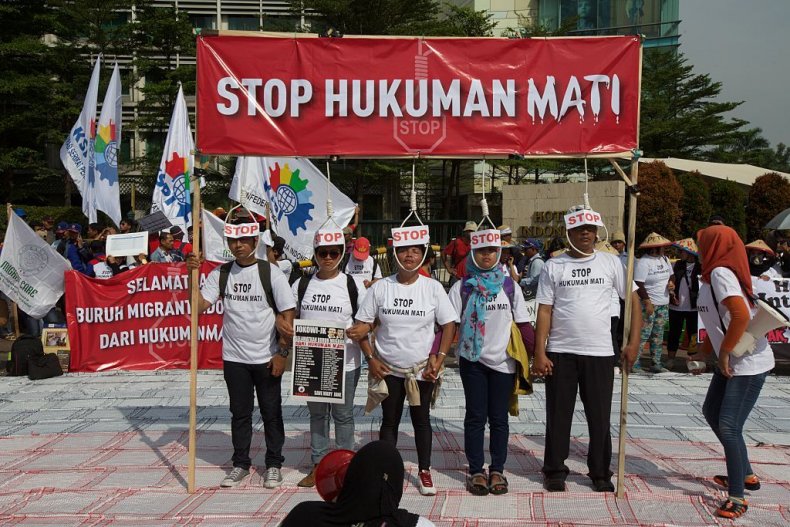 The execution also came just one week after Saudi Arabia's Foreign Minister Adel al-Jubeir, met with officials in Jakarta to discuss migrant workers' rights, Australia's ABC News reported. Indonesian Foreign Minister Retno Marsudi had stressed the necessity of having a mandatory consular notification prior to any death penalty being carried out. Jakarta and Riyadh also signed a new agreement earlier this month to jointly "supervise, monitor, and evaluate" the Indonesian workers in the kingdom.
"[The execution] is evidence that Saudi Arabia does not fulfill the terms and conditions pertaining to the protection of domestic workers," Wahyu Susilo, executive director at Indonesia's Migrant Care advocacy group, told the Australian broadcaster. "It turned out that Indonesia's request [to protect the rights of migrant workers] was ignored by executing Tuti," Susilo added, calling on Jakarta to cancel its new agreement with the kingdom.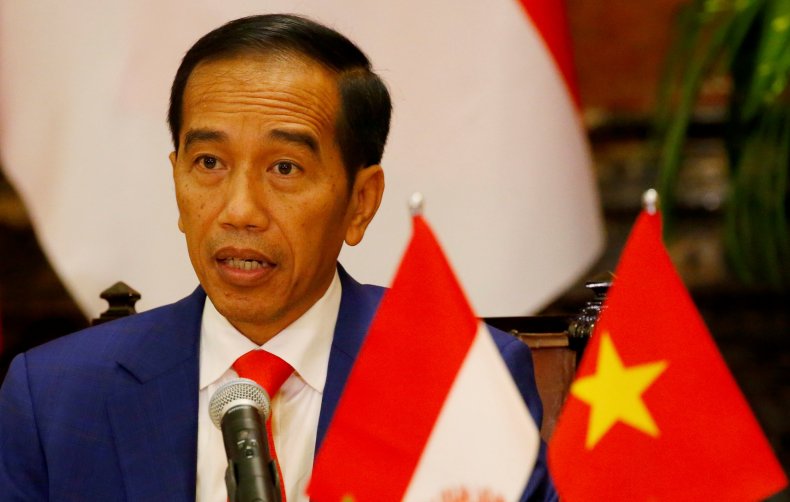 Saudi Arabia's treatment of migrant workers, as well as their treatment in other Arab nations, has been the target of much international criticism. Migrant laborers in many of these Middle Eastern nations, including Saudi Arabia, are generally forced to work under the kafala system, which has been referred to as "modern-day slavery" by many activists. Individuals working under the sponsorship system do not have the same rights and protections guaranteed by local labor laws.
An op-ed published in the Saudi Gazette in January called for the abolishment of kafala, arguing that it should be replaced with a new system that "can benefit the government and at the same time protect the rights of expatriates."
Indonesia, which is the world's largest Muslim-majority country by population, has also recently called for a "transparent and thorough" investigation into the killing of Saudi journalist Jamal Khashoggi. The journalist, who was a U.S. resident and contributor to The Washington Post, was allegedly murdered and dismembered by Saudi officials after entering the Saudi consulate in Istanbul at the beginning of October.