Saudi Arabia Allows First Public Concert by a Female Performer, and Saudi Women Go Crazy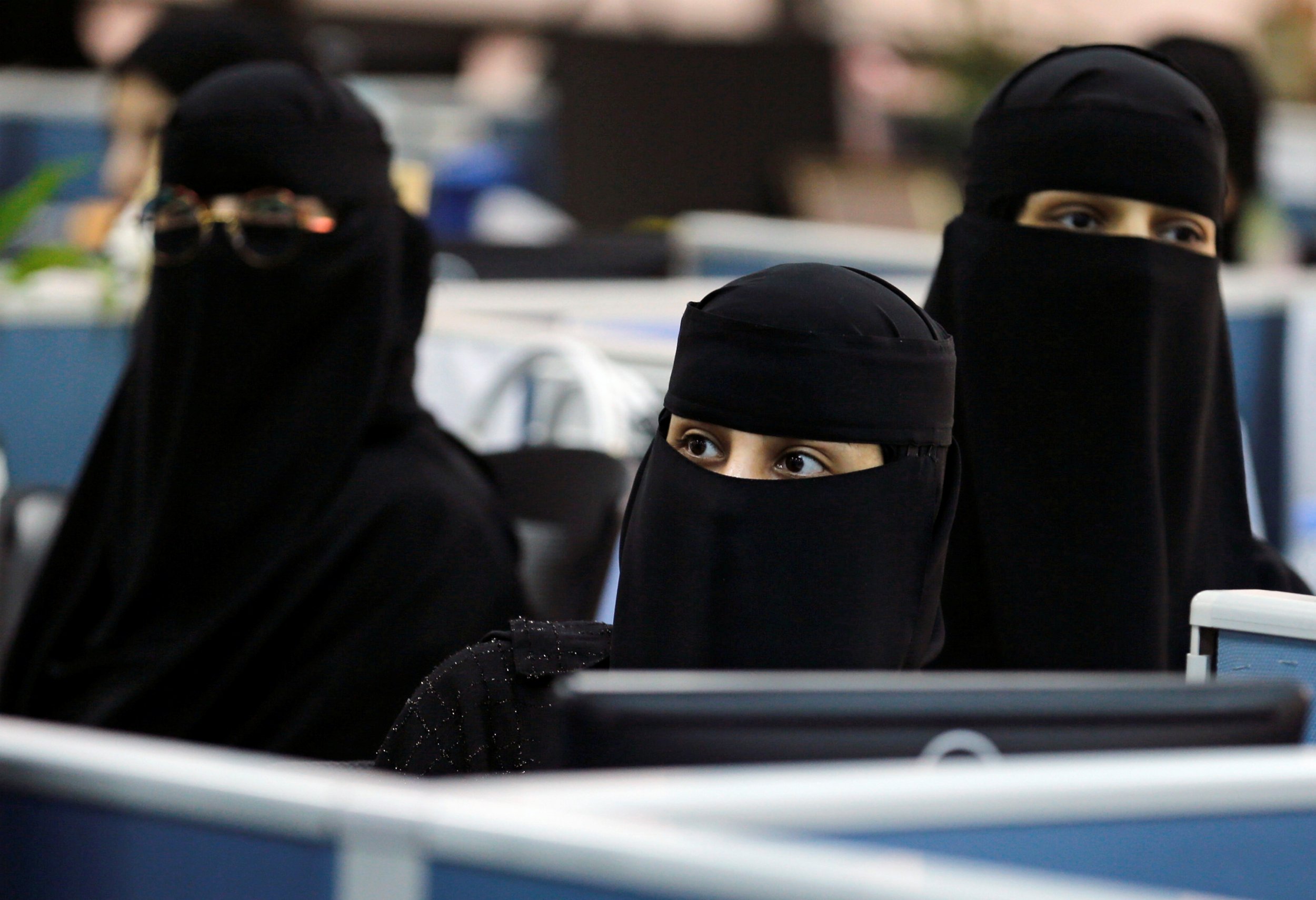 Lebanese singer Hiba Tawaji made history by becoming the first female musician to perform a public concert in Saudi Arabia.
Thousands of young women attended the sold-out event on Wednesday, removing their abayas (the floor-length robes women in Saudi Arabia are obligated to wear in public), shaking out their hair and dancing to covers of songs by Whitney Houston and Celine Dion. At one point, Tawaji looked out at the crowd and yelled, "Girl power!"
"This is a very proud moment for Saudi Arabia," a presenter said while welcoming the Lebanese singer to the stage. "All women should express their appreciation for a fact that a woman for the first time is performing at a concert in Saudi Arabia."
The concert was another symbol of Saudi Crown Prince Mohammed bin Salman's attempts to modernize and reform Saudi Arabia.
Salman, who in June was made crown prince by his father, the king, has set out to attract foreign investment and modernize the country's economy by promoting a more moderate form of Islam. The shift away from the ultraconservative form of Sunni Islam practiced in Saudi Arabia was part of a necessary move away from dependence on oil revenue as the Saudi government struggles to shrink its nearly $80 billion budget deficit.
The crown prince has even taken power away from religious vigilantes, announcing in September that Saudi Arabia would soon allow women to drive. In June, Saudi women will reportedly be permitted to apply for their own driving licenses without having to secure the permission of a male guardian.
The decision to allow public concerts was also new. Recently, Greek composer Yanni played a concert for a mixed-sex audience. The country also recently hosted all-male concerts by performers Toby Keith and Nelly.
Tawaji's concert was an especially monumental occasion for Saudi women, who aren't accustomed to seeing women in the public spotlight.
"It's good that women's existence is being recognized," a Saudi university student told the French news agency AFP during the concert.
"After one of my songs, I yelled 'Girl power!' I felt honored to be one of the first females to sing in a public concert in Saudi Arabia," Tawaji told Arab News. "Saudi ladies are very close to the heart."
Still, those rare moments of freedom do not detract from the long list of things Saudi women are unable to do independently. Women in Saudi Arabia are still prohibited from traveling, getting a job, receiving medical attention or getting a divorce without the permission of a male guardian.