Qatari Camels Deported From Saudi Arabia As Diplomatic Spat Deepens in the Gulf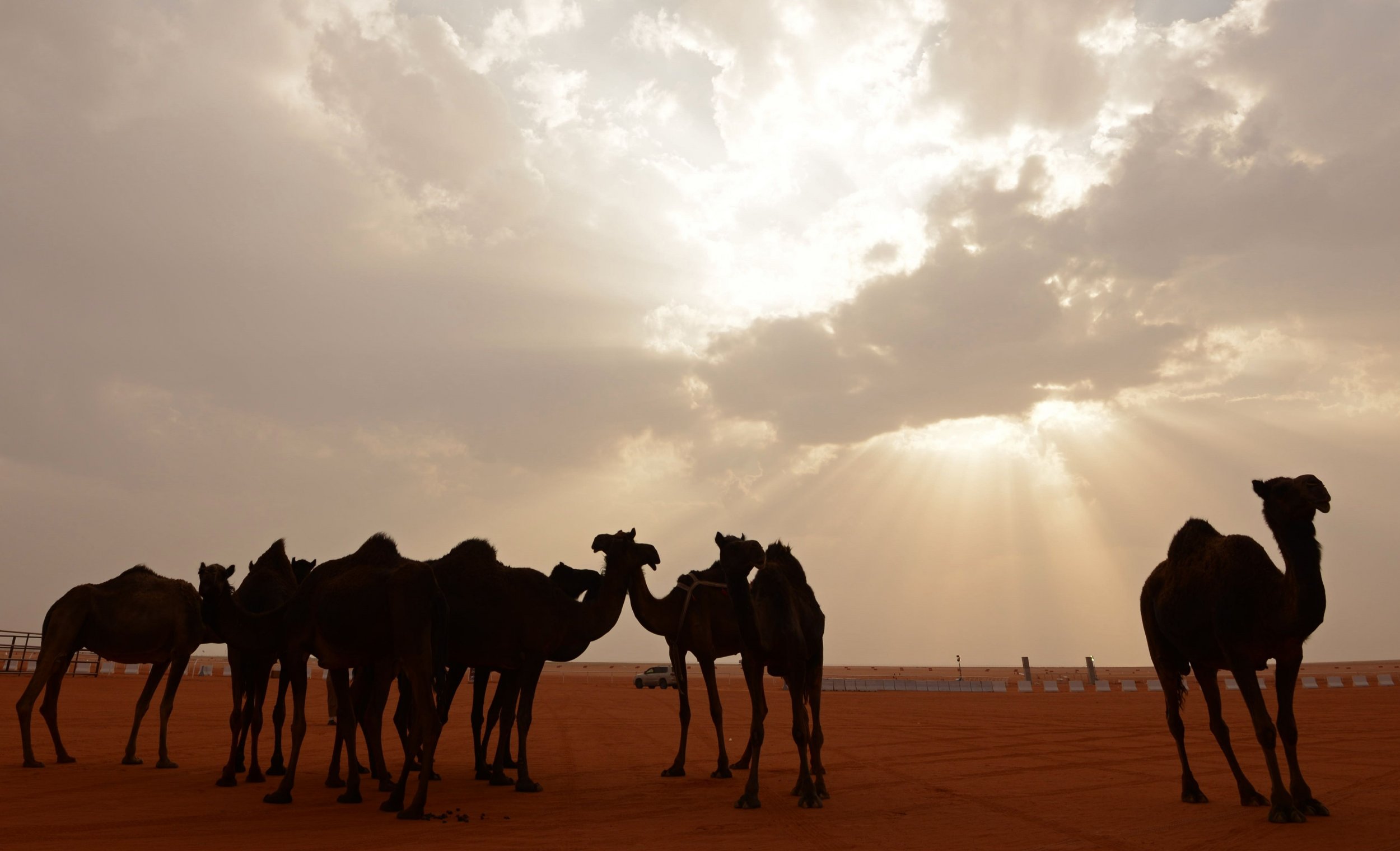 More than 15,000 Qatari camels have been deported from Saudi Arabia as a rift deepens between the two oil rich Gulf states over allegations from Riyadh and its allies that Doha supports extremist groups.
The camels had been stranded on the Qatari border but are now heading home after Qatari herders struck a deal with Saudi border guards, Reuters reported.
Saudi Arabia cut transport and diplomatic ties with the country on June 5 and the Qatar has also been boycotted by Saudi allies the United Arab Emirates, Yemen and Egypt. Qatar denies all of the allegations leveled against it and has lashed back at its critics, this week accusing UAE of supporting the 9/11 attacks in New York.
But as well as Qatari planes being banned from landing in Saudi Arabia, camels have also been forbidden from grazing in the Gulf Kingdom. Qatari owners have long traveled into Saudi Arabia to look after their livestock because of Qatar's small amount of pastoral land.
Read more: Qatar accuses UAE of supporting 9/11 attacks as rift deepens
As well as 15,000 camels, around 10,000 sheep have left Saudi Arabia too, crossing back into Qatar. Doha has ordered the creation of a makeshift shelter for animals, with experts and drivers at the site to help with transporting or treating animals left without their owners for days.
And it is not only Saudi Arabia that has got the hump about the regional crisis: Qatari herdsman are angry too.
"We just want to live out our days, to go to Saudi Arabia and take care of our camels and go back and take care of our family," one camel owner told Reuters. "We don't want to be involved in these political things. We are not happy."
The news comes just days after a Qatari businessman announced plans last week to airlift 4,000 cows to Qatar, in the face of milk shortages caused by the Saudi blockade.