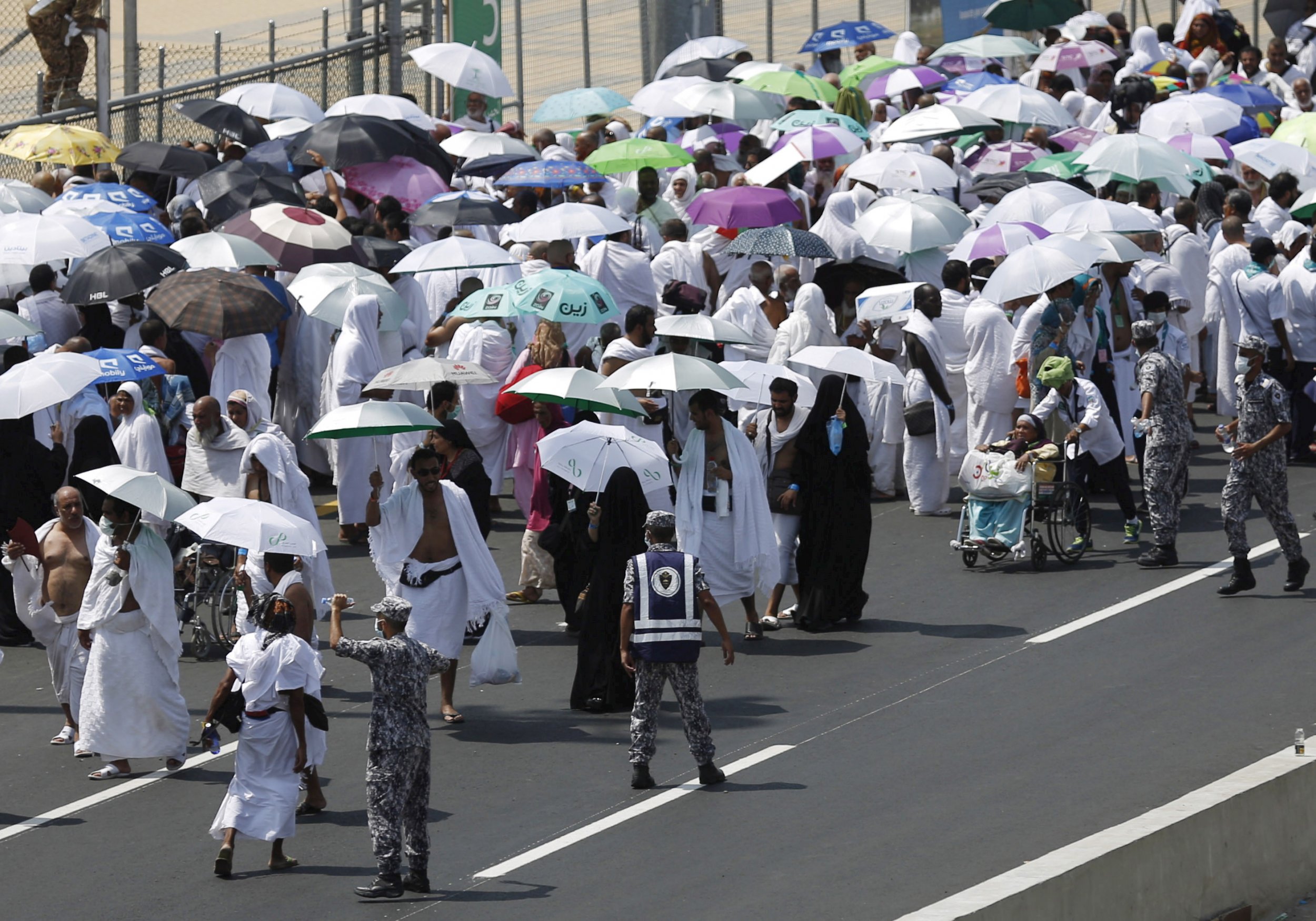 Saudi Arabia is opening its arms to Muslims from Iran to travel to Mecca and celebrate this year's hajj, the annual religious journey that is one of the five pillars of Islam. The announcement Friday signals a softening of rhetoric between the two enemies only a year after Tehran questioned the royal kingdom's ability to host a safe trip for pilgrims.
"The ministry of hajj and the Iranian organization have completed all the necessary measures to ensure Iranian pilgrims perform hajj 1438 according to the procedures followed by all Muslim countries," the official Saudi Press Agency said in a statement Friday, referring to the Islamic calendar.
Iranian Muslims skipped the journey to Mecca, the birthplace of the Prophet Muhammad and the place where the Quran was first revealed, for the first time in three decades last year. Iranian President Hassan Rouhani urged Muslims last year to "punish the government of Saudi Arabia in order to have a real Hajj." He cited a stampede in 2015 that killed at least 2,000 pilgrims, including as many as 464 Iranians.
Meanwhile, Iran's supreme leader, Ayatollah Ali Khamenei, claimed Saudi Arabia had killed the pilgrims. "The heartless and murderous Saudis locked up the injured with the dead in containers—instead of providing medical treatment and helping them or at least quenching their thirst," Khamenei said at the time. "They murdered them."
But Saudi Arabian officials said Friday they were eager to move on from the controversy. A statement said the kingdom would welcome "all pilgrims from all the different nationalities and backgrounds," Al Jazeera reported.
Riyadh and Tehran don't enjoy diplomatic relations, and tensions between the Middle Eastern powers have swelled amid regional conflicts between Sunnis and Shiites in Syria, Iraq, Yemen and Bahrain. Sunnis rule Saudi Arabia, while Shia Muslims are the majority in Iran.
Under the pillars of Islam, able-bodied Muslims must travel for the hajj at least once in their lives if they can afford to. Iran previously opted out of the hajj between 1988 and 1990 after fighting between Iranian nationals and Saudi police left around 400 people dead during the 1987 pilgrimage.