Are Saudi Arabia And Iran About To Go To War?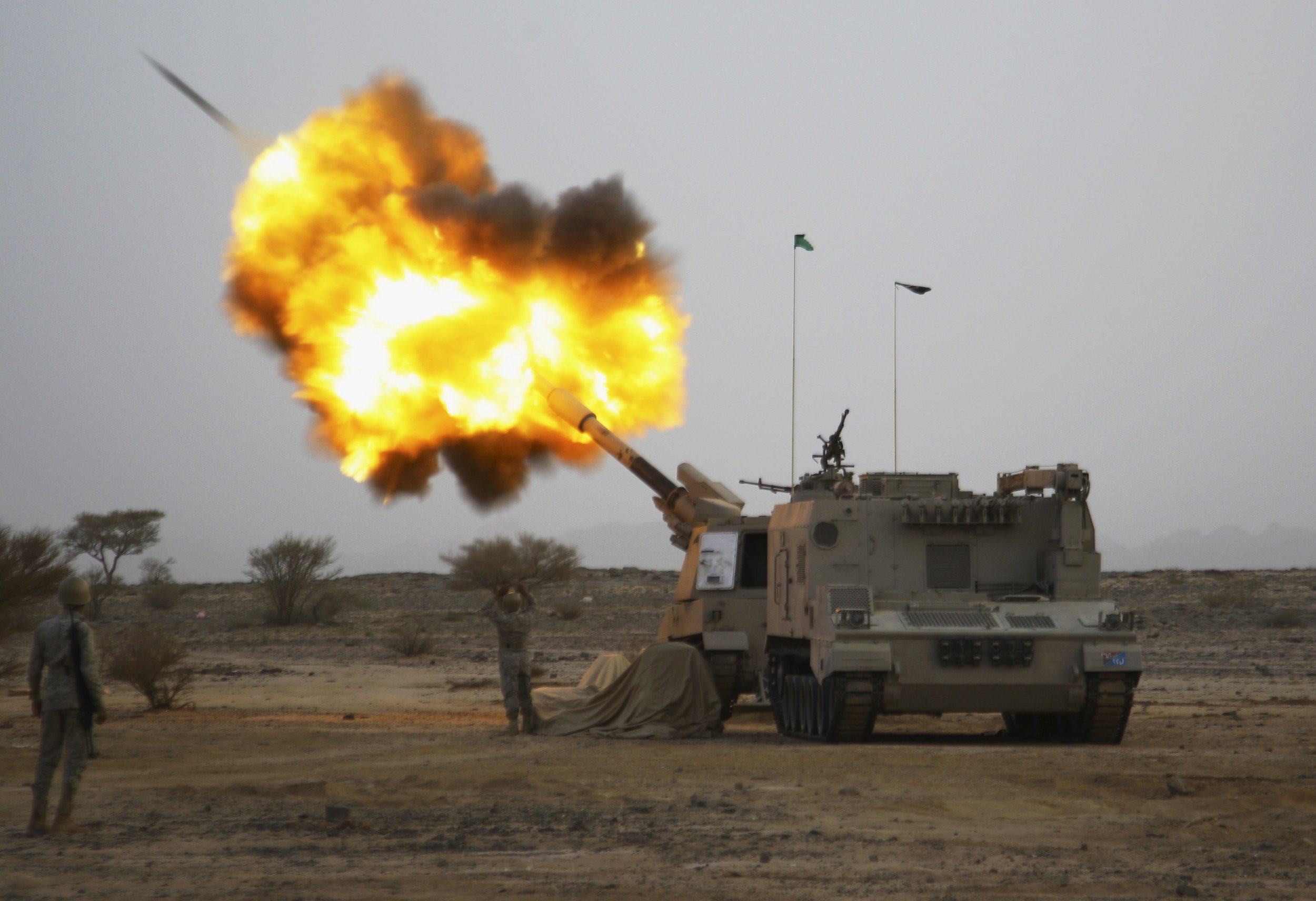 Saudi Arabia and Iran's battle for control over the Middle East reached a fever pitch this weekend with threats of warfare, prompting the world to wonder whether the two regional powers will wage an all-out war.
Iranian-backed Houthi rebels in Yemen launched a ballistic missile towards the Saudi capital, prompting Saudi Arabia to ratchet up the rhetoric against its real enemy in the proxy war.
"Iran's role ... in this matter constitutes a clear act of aggression that targets neighboring countries and threatens peace and security in the region and globally," Saudi Arabia's government said in a statement on Monday. "(Saudi Arabia) considers this a blatant act of military aggression by the Iranian regime, and could rise to be considered as an act of war."
That war has already begun, albeit with different players. Sunni Saudi Arabia has for several years led a campaign of air strikes against the Iran-backed Shiite Houthis rebels fighting for control of Yemen. The ballistic missile launched into Saudi Arabia and intercepted on Saturday was a particularly glaring escalation in this ongoing conflict.
The Houthi missile was brought down on the northern outskirts of Saudi Arabia's capital Riyadh on Saturday, and did not cause any casualties. Fragments of the rocket fell near the King Khaled Airport, but no flights were cancelled. Residents living near the airport said they heard a deafening explosion that shook their windows.
Saudi Arabia claimed that Iran manufactured the missile and helped smuggle it into Yemen, which would be a violation of United Nations Security Council Resolution 2216, which prohibits states from supplying weapons to Yemeni armed groups.
Experts say Saudi Arabia's rhetoric could be the first step towards direct conflict between the Kingdom and Iran, or could ramp up the cold war between the two countries that fuels smaller skirmishes throughout the region. The U.S. is allied with the Saudis.
"There could be escalation between the two countries. Since the Saudis started the bombing in Yemen, it's become a self-fulfilling prophecy and the Iranians have given [the Houthis] support and technology and weapons," Ali Al-Ahmed, Director of the Institute of Gulf Affairs, told Newsweek.
Still, some argue that the threat of conflict is being floated to distract from Saudi Arabia's internal turmoil as the country's crown prince Mohammad bin Salman locks up political rivals in a high-profile anti-corruption campaign. The prince will likely be hawkish on Iran while consolidating power at home through the purge, which resulted in one member of the royal family being shot dead as he resisted arrest.
"Foreign policy, especially in the context of the rivalry with Iran, has been used as a distraction from domestic turmoil and internal divisions within the Kingdom, especially with hard line clerics who were also detained as part of Prince Salman's recent purge," Harrison Akins, a research fellow at the Howard Baker Center, told Newsweek.
It is far from certain that Saturday's missile will lead to direct conflict with Iran, but it could increase violence in the region, Akins added.
"What is for sure is that this attack will lead to an exacerbation of the Yemeni civil war, and an increase in Saudi Arabia's commitment to their military campaign," he said.
Iran claims it was not involved in the missile strike. Iranian officials have admitted that they support the Houthis politically, but they have consistently maintained that they do not provide material support to the rebels in Yemen.
Some experts, however, contradicted this version of events, saying that Iran stepped up its military support for the Houthis earlier this year.