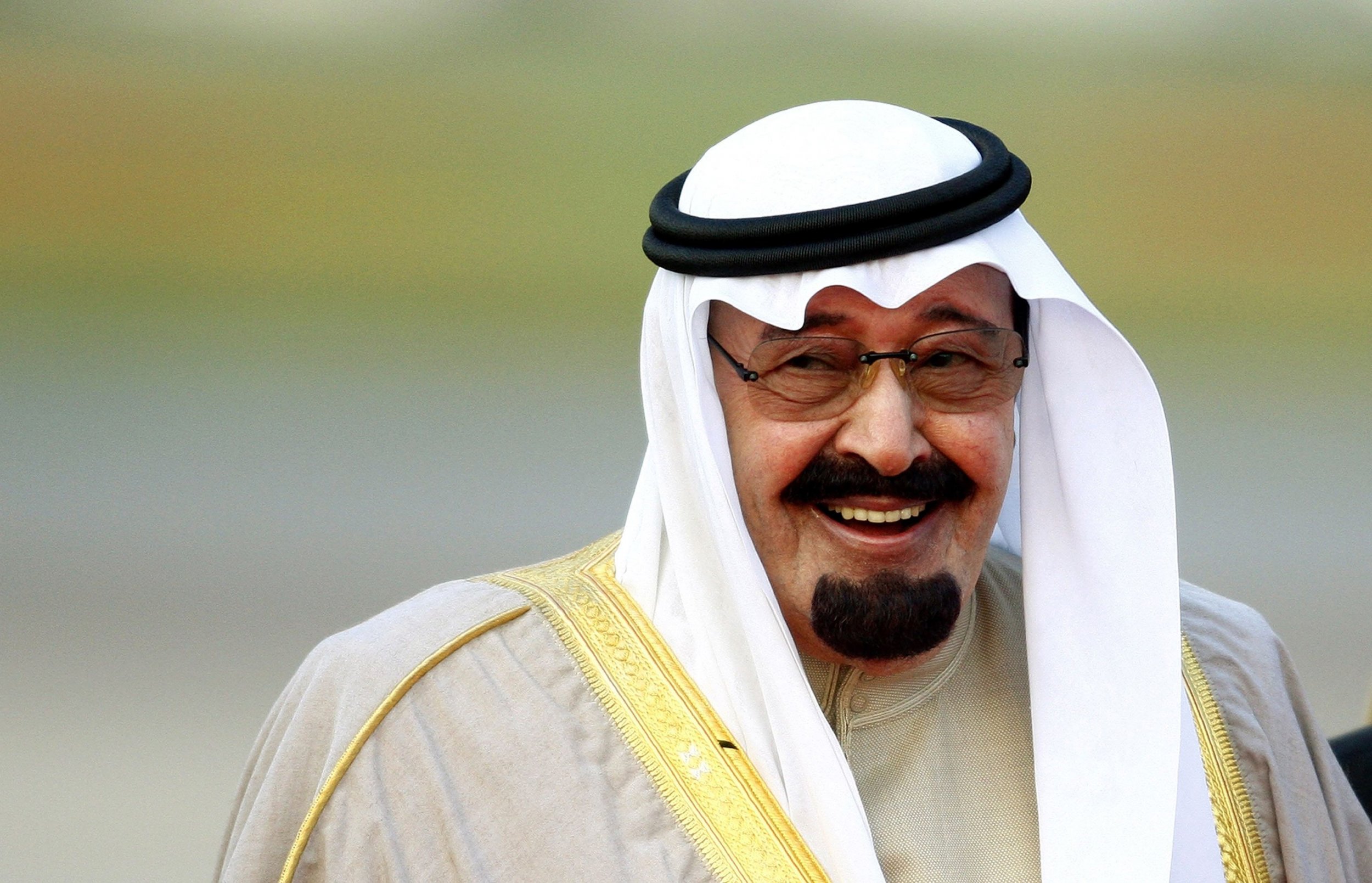 In a predawn raid earlier this month, armed militants operating from the so-called Islamic State, or ISIS, breached the northern Saudi Arabia border and launched a suicide attack on a military post, reportedly killing three border guards. After ISIS claimed credit for the strike, it emerged that one of the dead Saudi soldiers was General Oudah al-Belawi, the commander of all Saudi forces in the northern part of the country. Normally, such high-ranking officers don't visit the border, which suggests that ISIS may have been tipped off in advance about the general's travel plans.
Saudi officials don't like to talk about it, but experts who closely follow developments inside the kingdom say ISIS enjoys growing support among ordinary Saudis, who see the group as the true champion of embattled Sunnis in their sectarian struggles against the Shiite-led governments in Iran and elsewhere. For many Saudis, ISIS also stands for a righteous, austere brand of Islam, while the royal family, they believe, is irredeemably corrupt.
Now, after years of condemning yet turning a blind eye to jihadists fighting against the Bashar Assad regime in Syria, the kingdom's leaders are increasingly worried about support for ISIS at home. Saudi Arabia's concerns are so strong they've even prompted Riyadh to reenergize its relationship with the United States—the only country that can guarantee its security. As Frederic Wehrey, a Middle East expert at the Carnegie Endowment for International Peace, put it, "It's like that line in the movie Ghostbusters: 'Who you gonna call?'"
The cooperation was far from a given. Over the past year, the relationship between Washington and Riyadh has been mired in distrust. Saudi Arabia is upset that the White House decided not to bomb Syria, the ally of the kingdom's biggest rival, Iran. It also hasn't been a fan of President Barack Obama's efforts to reach a nuclear deal with Tehran. The kingdom has even gone so far as to suggest that it might try to go nuclear as well.
"We are not going to sit idly by and receive a threat there and not think seriously how we can best defend our country and our region," Prince Mohammed bin Nawaf bin Abdulaziz, the Saudi ambassador to Britain, told The Times of London last November.
But Saudi Arabia's fears also come at a time when the health of King Abdullah, 90, appears to be deteriorating, raising the possibility of a succession struggle within the royal family. Which is why, for now at least, the Saudis appear to be putting their reservations aside as they help the U.S.-led coalition against ISIS. That joint effort began last August, when Saudi Arabia took part in airstrikes against ISIS positions in Syria and Iraq. The Saudis also announced they would host a facility where some 5,000 moderate Syrian rebels will be trained by U.S. special forces.
More recently, over the past few weeks several senior Saudi security officials have come through Washington for meetings with top leaders at the White House, the Pentagon and various intelligence agencies. Among other things, senior administration officials say, their talks have focused on ways the United States can assist Riyadh's domestic counterterrorism measures. The Saudi and American officials have also discussed joint actions to help stabilize Yemen, Saudi Arabia's next-door neighbor and home to Al-Qaeda in the Arabian Peninsula, which claimed credit for last week's terrorist attack on French satirical magazine Charlie Hebdo.
The latest Saudi leader to visit Washington is Prince Khaled bin Bandar, the head of Saudi intelligence. In meetings last week with Lisa Monaco, Barack Obama's counterterrorism adviser, and counterparts in the U.S. intelligence community, Khaled focused on, among other things, Saudi efforts to undermine ISIS's recruiting members inside the kingdom, a senior White House official told Newsweek. "We can bomb better than they can," said F. Gregory Gause III, a Saudi Arabia expert at Texas A&M University, in an email from Riyadh, where he is now visiting. "So their real contribution is with intelligence and messaging, which they can do better than we can."
In another step against ISIS, Riyadh recently announced a decision to reopen an embassy in Baghdad. The kingdom hasn't had a diplomatic presence in the Iraqi capital since Saddam Hussein invaded Kuwait 25 years ago. The move by Saudi Arabia—the home of Wahhabi Islam, the same creed followed by ISIS—to restore ties with the Shiite-led government of Iraqi Prime Minister Haider al-Abadi is a "serious blow to the sectarian narrative of the group," according to an analysis by the Soufan Group, which provides strategic intelligence and security to governments and multinational companies.
In response to Riyadh's move, ISIS can be expected to step up attacks like the one on the Saudi border post, Soufan analysts say. They add that the timing of such strikes—as a possible succession looms—could work to the militants' advantage by reminding the country's disaffected youth that meaningful change isn't likely to come as long as the royals remain in power. Further assaults could also boost recruiting for ISIS, which uses Saudis for suicide attacks more than any other group of foreign fighters.
U.S. Middle East experts say confronting the ISIS challenge inside the kingdom won't be easy. Last August, King Abdullah criticized his country's own religious scholars, calling them "lazy" for not publicly challenging ISIS's interpretation of Islam. But Bernard Heykal, a Middle East expert at Princeton, says the fact that Abdullah felt he needed to scold his religious scholars underscores the internal challenges facing the royal family. "There are enough religious scholars who believe what ISIS is doing is not wrong," he said.
Popular support for ISIS is also a major problem in the kingdom. A poll commissioned last October by the Washington Institute for Near East Policy, a D.C.-based think tank, found that only 5 percent of adult Saudis openly support ISIS. But that 5 percent translates into more than half a million adults in a country with an overall population of nearly 31 million, noted David Pollock, one of the analysts who worked on the poll.
The fear that such numbers arouse is bound to keep on driving the Saudis closer to the United States, even if Washington's overtures to Iran, among other things, give Riyadh severe heartburn. Saudi officials are bracing for more ISIS attacks along Saudi Arabia's border with Iraq—as well as the growing likelihood that some of their own citizens will be cheering for the black banners.