Donald Trump to Visit Israel, the Vatican and Saudi Arabia on First Foreign Trip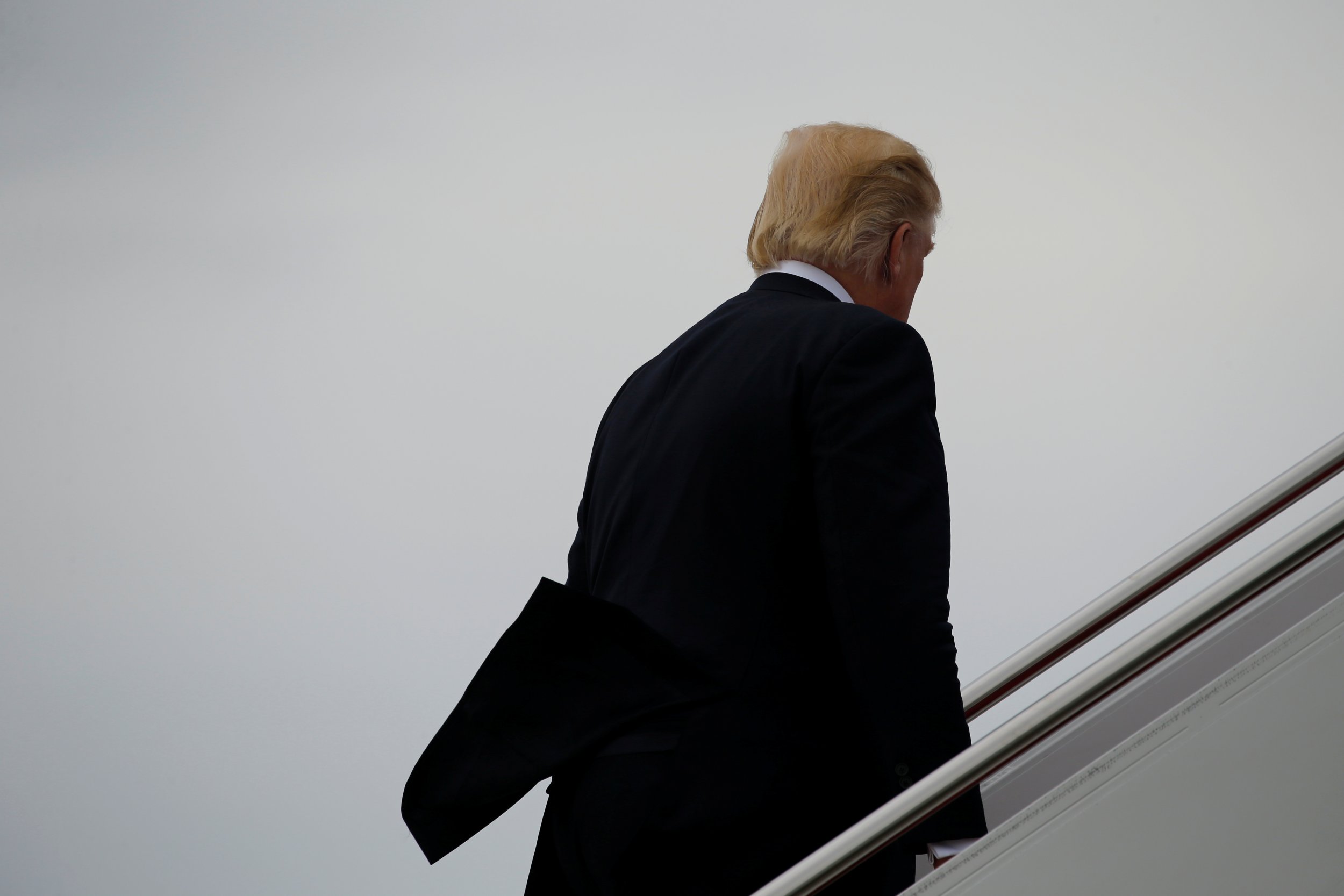 Donald Trump will visit Israel, the Vatican and Saudi Arabia on his first foreign trip as U.S. president.
Trump will conclude his foreign trip with a visit to Brussels for a NATO summit on May 25, followed by a meeting of the G7 in Sicily.
"Tolerance is the cornerstone of peace," Trump said at a ceremony at the White House Rose Garden, at which he announced he would go to "Saudi Arabia, then Israel, and then to a place that my cardinals love very much, Rome."
Trump said the trip "will begin to construct a new foundation of cooperation and support with our Muslim allies to combat extremism, terrorism and violence and to embrace a more just and hopeful future for young Muslims in their countries."
Get your unlimited Newsweek trial >
"Our task is not to dictate to other how to live, but to build a coalition of friends and partners who share the goal of fighting terrorism," the president added.
The announcement of the visit to the centers of the world's three main monotheistic religions came on the same day Trump signed an executive order to ease a ban on political endorsements by churches and religious groups.
It will be the first foreign trip for Trump, who campaigned on an "America First" isolationist platform. Former President Barack Obama had already made three foreign trips by the same point in his first term, visiting nine countries.
The trip breaks with protocol—usually the president's first foreign visit is closer to home, to Mexico and Canada. However, the Trump administration may be seeking to avoid further tensions after his comments on the renegotiation of the Nafta trade agreement.
Get your unlimited Newsweek trial >
The previous day, Trump met with Palestinian leader Mahmoud Abbas at the White House, and pledged to help forge a peace deal in the region. Trump has accepted an invitation to meet Abbas again on his trip to Israel.
In February, Trump hosted Israeli Prime Minister Benjamin Netanyahu at the White House and met Saudi Arabia's Deputy Crown Prince Mohammed bin Salman in Washington in March. White House officials told NBC that while in Saudi Arabia Trump will meet Arab leaders from across the Middle East to discuss peace in the region and cutting funding to the Islamic State militant group (ISIS). Trump said he will also encourage countries in the region to contribute more in the fight against ISIS.
On the presidential campaign trail Trump clashed with Pope Francis, after the pontiff criticized his anti-immigrant rhetoric and plans to build a wall along the border between the U.S. and Mexico.
"A person who thinks only about building walls... and not building bridges, is not Christian," said the pope in February 2016.
Trump responded, calling the pope's remarks "disgraceful, and later revised his comments, saying the pope was "misinformed."
The pope offered a message of goodwill after Trump's election in November, and said he was praying Trump's "decisions will be guided by the rich spiritual and ethical values that have shaped the history of the American people and your nation's commitment to the advancement of human dignity and freedom worldwide."
Donald Trump to Visit Israel, the Vatican and Saudi Arabia on First Foreign Trip | U.S.