Israel Says Jared Kushner's Middle East Peace Plan Will Fail Without Saudi Arabia's Help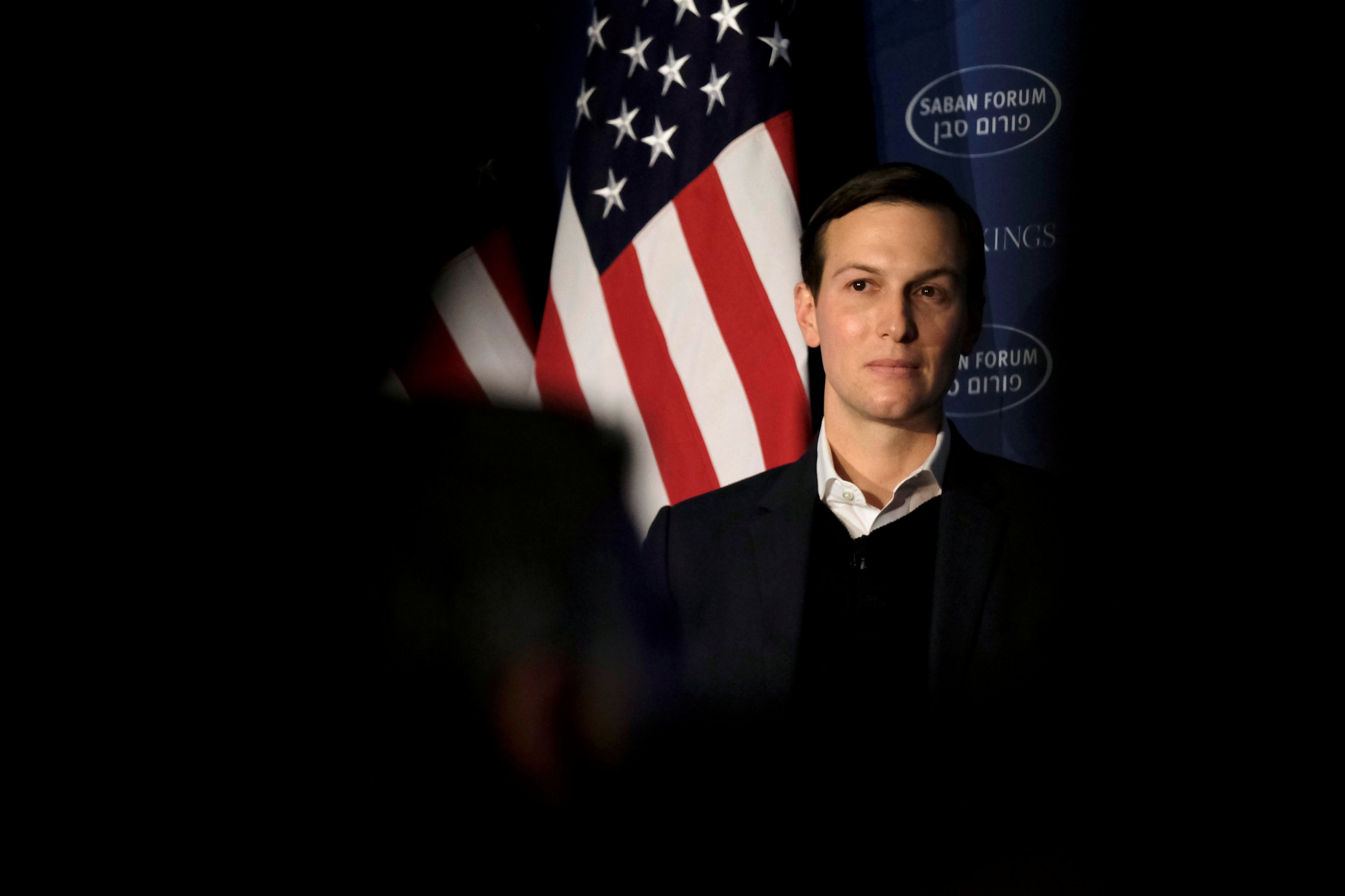 Update | Jared Kushner is the president's handpicked envoy to the Middle East, but Saudi Arabia is actually the key to achieving the elusive peace agreement, according to a key Israeli cabinet member.
Israeli Transportation and Intelligence Minister Yisrael Katz said any peace plan between Israel and the Palestinians needs Saudi help because the Arab kingdom has credibility with Islamic countries across the region.
"The Americans are putting together an initiative but are not telling us what it includes. I think it is an opportunity," Katz said about a possible peace agreement.
"I suggest that Saudi Arabia, as the leader of the Arab world, take upon itself this initiative and go to the Palestinians and offer their patronage. [The Palestinians] are too weak, they need someone to help them," said Katz.
The comments, published on Wednesday in Elaph—the London-based website of a Saudi businessman with close ties to the Saudi leadership—are the most recent sign that Israel and Saudi Arabia are cultivating a relationship that would sideline the Palestinian's interests in the name of a wider regional alliance against Iran.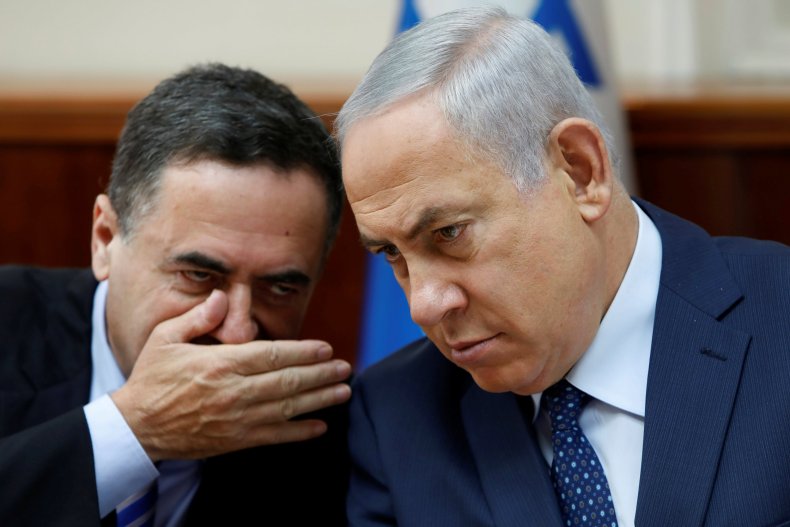 In the interview, Katz, a member of Prime Minister Benjamin Netanyahu's security cabinet, stressed that Israel and Saudi Arabia are in complete agreement on everything related to Iran. If true, this could be an incentive for Saudi Arabia to help Israel reach an agreement with the Palestinians that is good for Israel.
Last Wednesday, Trump recognized Jerusalem as the capital of Israel, a controversial move that Arabs, including Saudi Arabia, see as an impediment to the very peace initiative Kushner is leading. That's because the eastern half of Jerusalem has been envisioned as the future capital of a Palestinian state, if a two-state solution were reached.
Saudi Arabia has publicly condemned Trump's announcement, but experts say the kingdom is probably still willing to work with Israel if it means curtailing Iranian influence in the region. For Israel, that would mean having an ally with leverage in the Islamic world.
"Saudis have the greatest leverage over the Palestinians for religious and historical reasons. The U.S. and Israel seek to 'leverage this leverage' to advance their interests," Benjamin Radd, a Middle East expert at University of California, Los Angeles (UCLA), told Newsweek.
"For Israel in particular, having the Saudis take the lead on a peace initiative gives them political cover and an Arab imprimatur for a final settlement," said Radd. "The threat of Iran—whether real or perceived—affords this opportunity."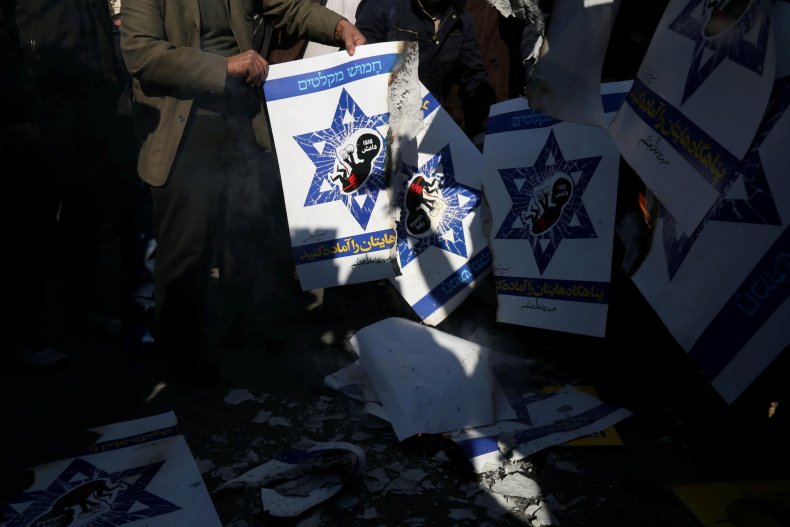 Kushner, meanwhile, has developed a close relationship with Saudi Crown Prince Mohammed bin Salman, and experts say he is banking on Saudi Arabia being more focused on countering Shiite Iran's influence in the Middle East than on protesting Trump's Jerusalem decision.
Saudi Arabia's growing focus on Iran has become increasingly apparent under the crown prince, who rose to prominence in June.
"The Saudis have long sidelined Palestinian interests, but historically they've done it quietly, behind closed doors. Now, with the rise of Mohammed bin Salman, those doors have been flung open," Chris Meserole, a Middle East expert at the Brookings Institution, told Newsweek.
"For the Saudis this has always been an issue of optics rather than substance. But now they don't even seem to care about the optics."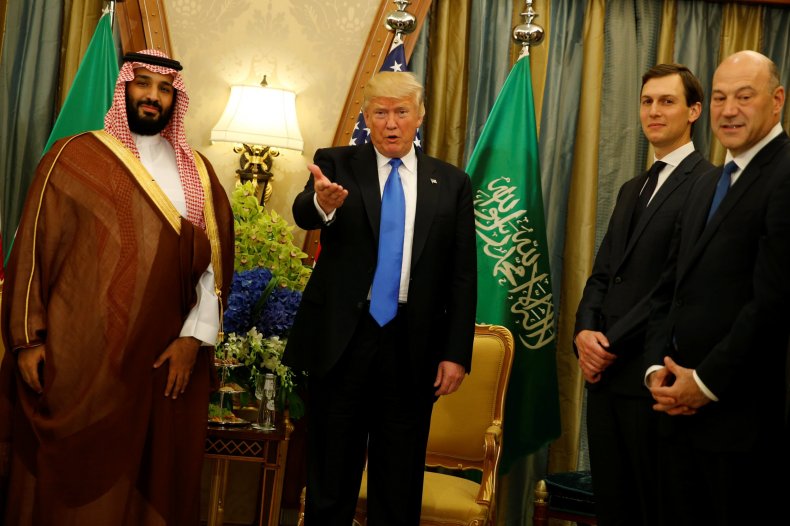 Recently, there have been numerous indications that Israel and Saudi Arabia are discussing their mutual fear and dislike of Iran. Saudi Arabia does not have official diplomatic relations with Israel and continues to follow an Arab League boycott of trade with the Jewish state. But diplomats consider the countries' covert alliance an open secret, and some Israeli officials have publicly suggested that the Saudi Crown Prince visit Israel.
Sources close to Palestinian President Mahmoud Abbas told The New York Times recently that bin Salman had pressured the Palestinian leader to accept a deal that was so tilted in favor of the Israelis that Abbas immediately rejected it.
The Saudis and the White House both denied that the plan described to the Times had ever been proposed, but the rumors left some speculating whether the crown prince is working behind-the-scenes with Israel and Kushner to sideline the Palestinians. Experts, meanwhile, suspect that at least some form of collaboration is taking place.
"It's hard to imagine Kushner and the Israelis being this public about a Saudi role in the peace process if they hadn't already gotten strong support for it from Mohammed bin Salman himself," Meserole said.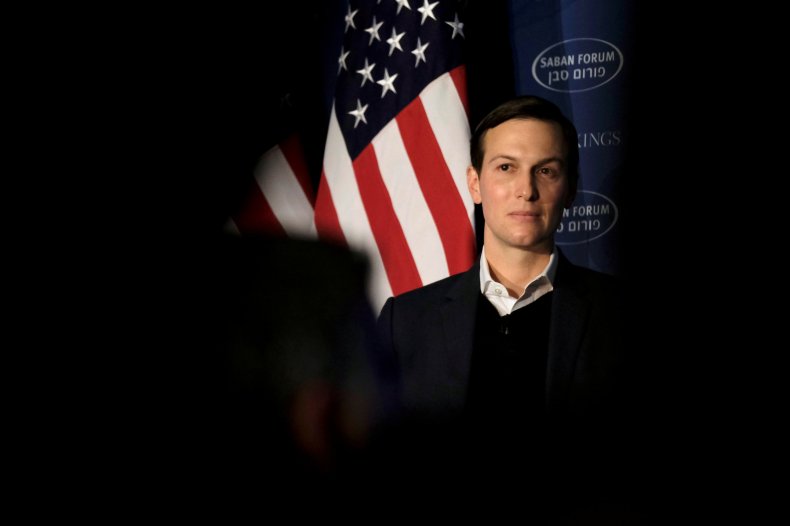 Kushner has remained tight-lipped about the details of the peace plan, saying only that he and his team are speaking with leaders on both sides of the negotiating table, including representatives from Egypt and Saudi Arabia.
But the perception that Israel and Saudi Arabia are growing closer has sparked criticism from those who believe supporting the Palestinians should be a top priority for the Saudis. This week, Al-Qaeda released a video arguing that the Saudi monarchy should be overthrown for maintaining good political relations with foreign powers at the expense of the Palestinians.
"Since the uprisings and civil wars in the [Middle East] after 2011, many have assumed that the goal of a viable Palestinian state has moved far down the totem pole of issues about which Middle Eastern politicians are concerned," Kevan Harris, an assistant professor and Middle East expert at UCLA, told Newsweek.
"Over the same period, the negotiation process between the Palestinian Authority and Israel toward a two-state solution has completely broken down," said Harris.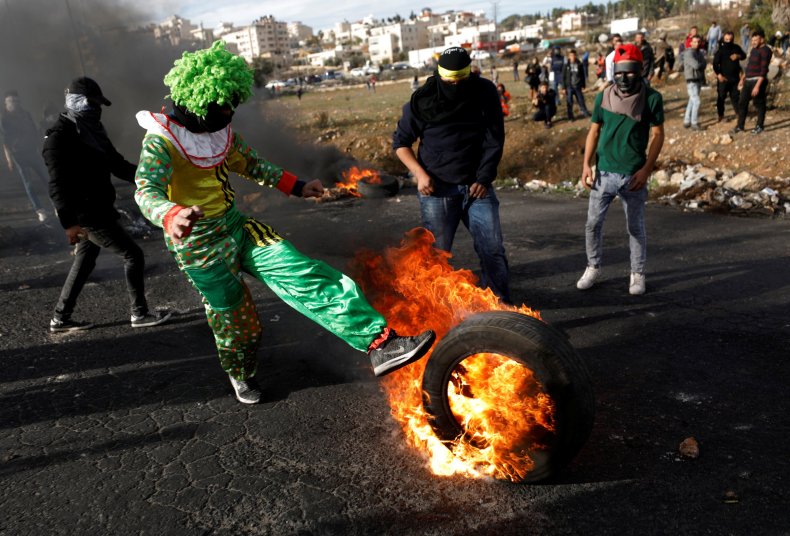 In this context, Trump's Jerusalem announcement has posed a difficult problem for Saudi Arabia, namely how to maintain its status as a leader of the Arab world while simultaneously countering Iran.
"Many recent political and military actions, including moves to align themselves with Israel, are meant as a balancing act against Iran. Against this, Saudi Arabia is also faced with pressures from the global Islamic community, especially related to the status of Jerusalem," Harrison Akins, a researcher at the Howard H. Baker Jr. Center for Public Policy, told Newsweek.
"Saudi Arabia faces a dilemma: whether to follow geopolitical considerations to balance against Iran or to work on behalf of the Palestinian cause, keeping in mind their important leadership role within the Islamic world."
This article has been updated in line with Newsweek's house style.