Saudi Arabia Could Punish Harassers With $80,000 Fine, 5 Years in Prison
New legislation in Saudi Arabia will punish harassers with up to five years in prison and fines of up to $80,000.
The Saudi Shura Council, the kingdom's legislative body, approved the new law on Monday, with female council members hailing the move as vital to protecting the rights of all citizens. Crown Prince Mohammed bin Salman also instructed the kingdom's interior ministry to fully enact the law, Saudi Gazette reported.
"Any comprehensive society needs a law such as this one to protect the rights of all citizens, regardless of gender," Shura member Hoda Al-Helaissi told Arab News.
Latifa Al-Shaalan, another Shura member, said the law fills "a large legislative vacuum."
"It is a deterrent law compared to a number of other laws in other countries," she said.
Punishments for convicted harassers start with fines of 100,000 riyals (about $26,600) and up to two years in jail. The penalties increase to a fine of 300,000 riyals (about $80,000) and up to five years in jail, depending on the severity.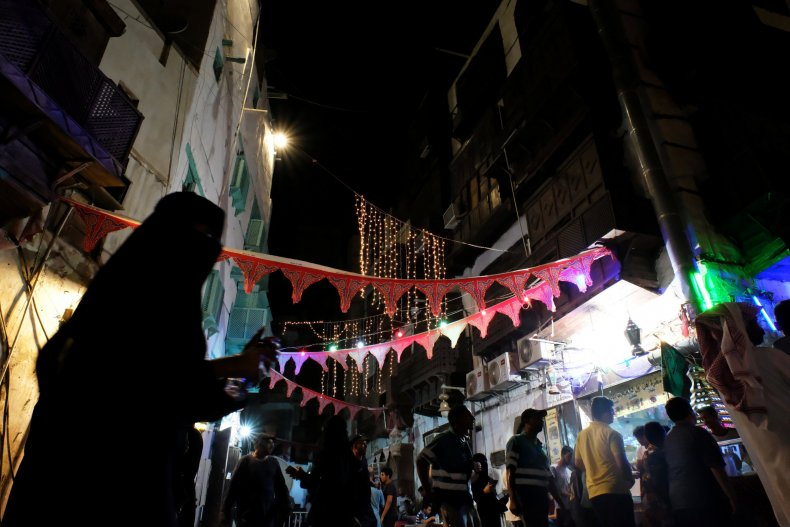 Individuals convicted of assisting someone else with harassment will also be punished under the new legislation. Even if a victim waives the right to prosecute a harasser, the kingdom's legal authorities can still press charges. Those who witness instances of molestation or harassment must also report the violations. Furthermore, government agencies and private businesses should take appropriate steps to address and curb harassment in the workplace, the legislation says.
Dimah Alsharif, a prominent female Saudi lawyer referred to the legislation as "a qualitative leap" in the fight against sexual harassment. She told Arab News that the bill is "not only for women, but for all genders of different ages and in different situations."
Saudi Arabia's decision to crack down on sexual harassment comes as the kingdom has been working to reform its oppressive policies toward women. As of June 24, Saudi women will officially be allowed to drive in the kingdom.
Riyadh also granted women the right to attend public events, such as concerts and sporting competitions, alongside men last year. Under the leadership of King Salman, the kingdom has pushed forward an agenda that aims to remove many of the traditional restrictions on women's participation in society.
At the same time, rights groups have criticized the king and Saudi authorities following the recent detention of several prominent women's rights activists. Loujain al-Hathloul, a 28-year-old social media figure; Aziza Al-Yousef, a 60-year-old mother of five; and Eman Al-Nafjan, a university professor and popular blogger, were arrested earlier this month. Al-Hathloul and Al-Nafjan were previously arrested for violating Saudi Arabia's ban on women drivers. Two other male activists—Dr. Mohammed Alrabiah and Dr. Ibrahim Al-Mdmyegh—were also arrested.
"This group was targeted mainly because they advocate for human rights, and some of them advocated for Saudi women's rights, the same rights that the people in power are claiming to be giving to women gradually," the organization Prisoners of Conscience previously told Newsweek following the arrests.
The United Nations High Commission for Human Rights also expressed concerns on Tuesday about the activists' detention.
"We urge the Saudi Arabian authorities to reveal their locations, and ensure their rights to due process guarantees," U.N. human rights spokeswoman Liz Throssell said, according to Reuters. "If, as it appears, their detention is related solely to their work as human rights defenders and activists on women's issues, they should be released immediately."