Saudi Arabia to Build Futuristic City Filled With Robots, Run by Big Business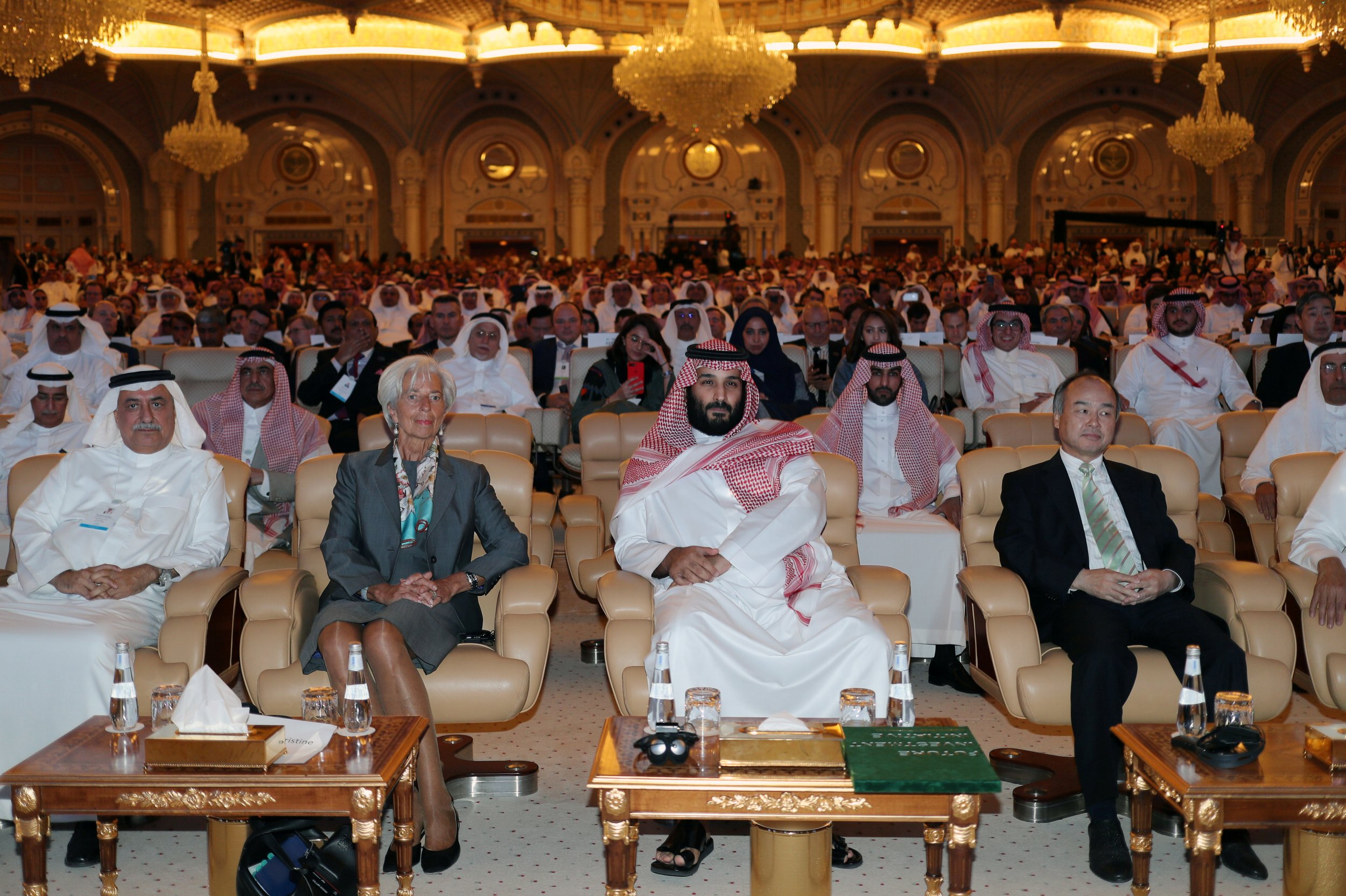 Saudi Arabia is building a futuristic city that will be populated by more robots than people—and run by big business.
The city, named Neom, is envisioned by Crown Prince Mohammed bin Salman as an entirely new type of metropolis featuring nanobiology labs, solar panels, Michelin-starred restaurants, luxury retailers and robots. Lots and lots of robots.
Neom would be roughly the size of Massachusetts, spanning across the border region of Jordan and Egypt, both of which are close allies of Saudi Arabia. It will also feature the first bridge between Asia and Africa.
Prince Mohammed, whose country has been decried for human rights abuses, said that Neom would be an "idyllic society that promotes inclusion and encourages personal growth and lives by world-class social norms."
Neom also promises "untouched beaches and pristine coastline," as well as fully automated government services, "digital air"–style Wi-Fi, world-class education, a robust media landscape, the best in artificial intelligence and augmented-reality technologies.
But like all utopian fantasies, this one raises some dystopic concerns.
The new city will be an autonomous zone, and "independent of the kingdom's existing governmental framework, excluding sovereignty," according to an official fact sheet about the project.
Prince Mohammed has guaranteed $500 billion in funding for the new city and is actively seeking out business partners who will invest with him. Investors will be consulted in the shaping of the region's judicial system, labor laws, taxation customs and investment laws. Klaus Kleinfeld, former chairman and CEO of Alcoa and Arconic, has signed on as president of the enterprise.
The plans are a part of Prince Mohammed's efforts to diversify his country's economy and to limit its dependence on oil revenues by liberalizing society and attracting new business. A crash in oil prices in 2014 and 2015 hit the Saudi economy hard; it reported deficits of $100 billion in 2015 and $71 billion in 2016.
Since his rise to power in 2015, Prince Mohammed has slashed the pay of top government officials, lifted a controversial ban on female drivers and announced plans to sell 5 percent of the state-owned oil company Saudi Aramco.
Still, some are doubtful about the plan and large investment. Saudi Arabia has a history of planning megacities that ultimately fail to materialize. In 2005, Prince Mohammed's brother announced a $100 billion investment in "King Abdullah Economic City," which was billed as the future economic engine for the country. The city has been plagued by delays and is now floundering. Another project, Jazan Economic City, has also stalled.