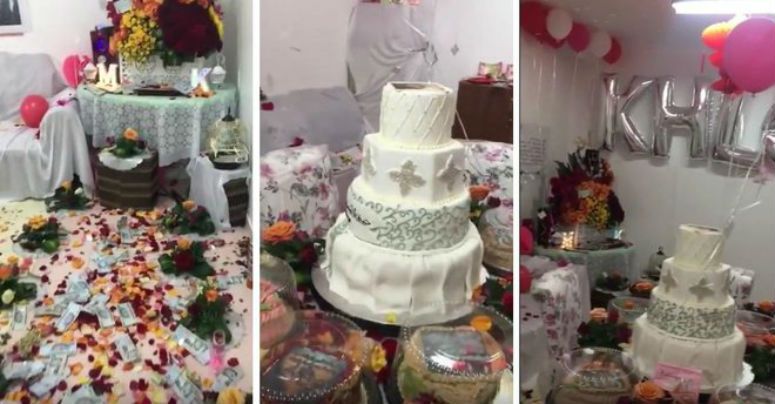 Saudi authorities have investigated a man for making an extravagant romantic gesture, after decorating his wife's classroom with balloons, cakes, flowers and other declarations of love.
The man wanted to reconcile with his wife, a teacher in the northern region of Al Jouf, after an argument, according to Saudi news site Arab News.
To try to convince his wife to reunite, he secretly entered the classroom at the school where his wife worked and laid petals and banknotes on the floor, surrounding a large cake and other sweet snacks, and decorated the room with flowers and balloons.
The school principal discovered the gesture the next day and removed the items, and education authorities in Al Jouf opened an investigation into the unnamed man's conduct.
It found that the man was an employee of the local education authorities and this enabled him to get into the school after it had closed. Authorities are yet to announce a punishment for the man, if any.
Read more: Learning to love the unlovable Saudis
A video of the room appeared online it gained close to 200,000 views, and sparked criticism among viewers.
Social media users were critical of the man's grandiose gesture, particularly over its location, in a girls' school. One YouTube commenter said this was "not a rational way to solve problems," while others told the man to do this "in your home" and not at school, and added "shame on you."
Another commented: "We support romance and romantic acts, but we do not tolerate the use of schools as a vehicle for messages of love."
Whether the man and his wife made up after the gesture or not remains unknown.