Saudi Arabia Paid Veterans To Lobby Congress Against 9/11 Lawsuit Bill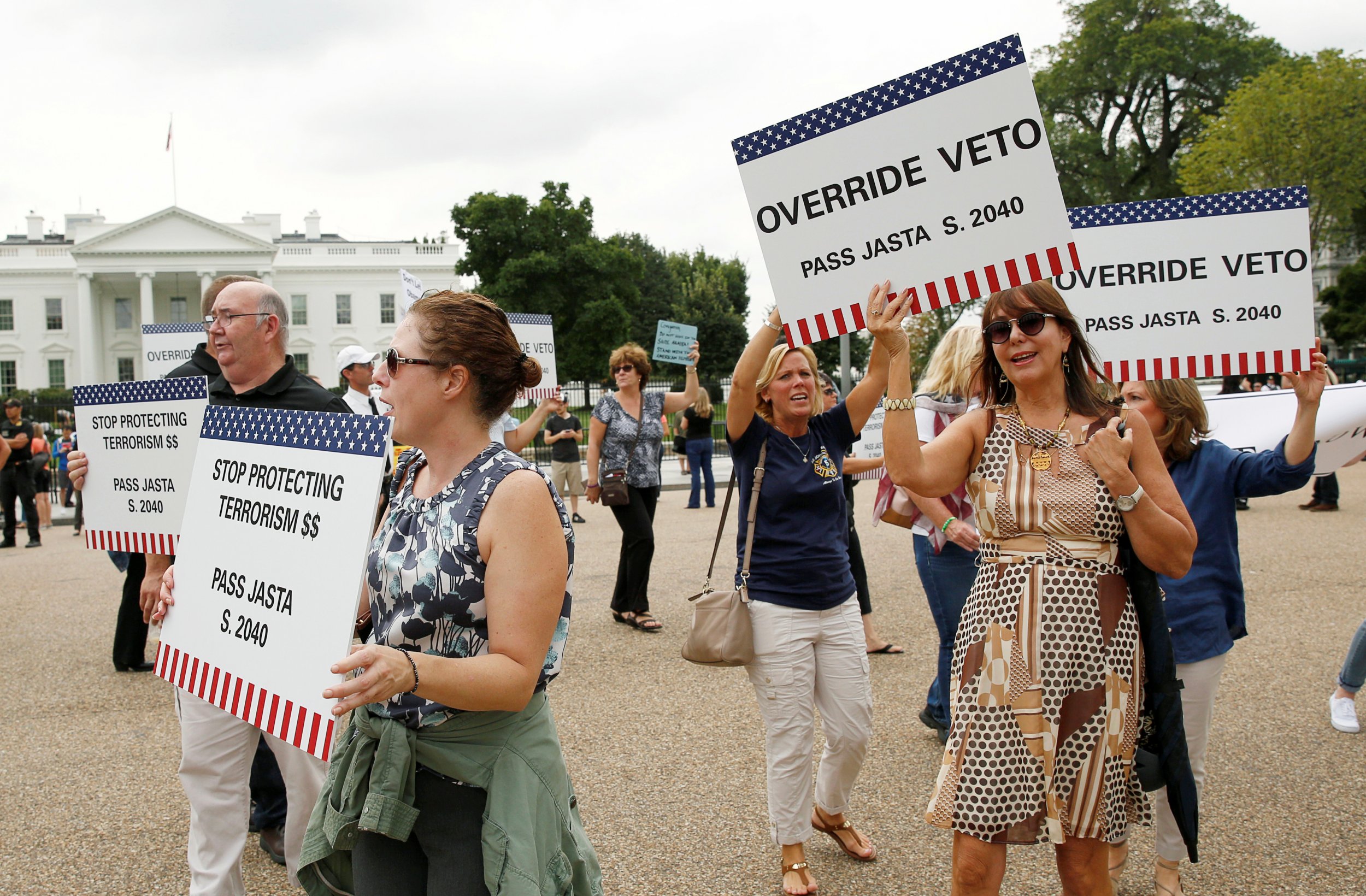 Veterans of the U.S. military were paid thousands of dollars in travel costs and hotel bills by Saudi Arabia to lobby Congress against a law allowing the families of victims from the September 11, 2001 terror attacks to sue the Kingdom.
The AP reported that the veterans, some of whom did not know the Saudi government was paying for the trips, were recruited by lobbyists, asked to don their medals and lobby lawmakers in Washington, warning them of the possible unintended consequences of the law.
To this day opponents of the law, the Justice Against Sponsors of Terrorism Act (JASTA), have refused to disclose exactly who received the hundreds of thousands of dollars in Saudi money spent to influence elected officials.
At the same time, despite a legal requirement for lobbyists to immediately reveal payments from foreign governments, there have been no consequences for campaigners who failed to notify the Justice Department over the Saudi kingdom's role only months after they received funds.
Congress voted in September to override a presidential veto during President Barack Obama's final weeks in office to give victims' families the right to sue foreign nations found to have supported a terrorist attack.
Read more: Saudi wants Trump to Drop 9/11 Victims Law
The bill passed the Senate and House of Representatives in reaction to long-running suspicions, denied by Saudi Arabia, that hijackers of the four U.S. jetliners were backed by the Saudi government. Fifteen of the 19 hijackers were Saudi nationals.
Opponents of the bill said other countries could use the law to sue U.S. diplomats, members of the military or companies — even for actions of foreign organizations that had received U.S. aid, equipment or training.
Lobbying by veterans groups against the bill began a month after the vote. Those who spoke to lawmakers had their flights and accommodation paid for with Saudi money, which was distributed by subcontracted lobbyists, the AP reported.
David Casler and brothers Dan and Tim Cord claimed they were misled. "It was very evident that they weren't forthcoming; they weren't telling us the whole truth," said Casler, a former U.S. Marine sergeant "They flat-out lied to us on the first day with the statement: 'This is not paid for by the Saudi Arabian government."'
But others knew they accepted Saudi funding. Chuck Tucker, a retired U.S. Air Force major general who took part in the lobbying, said it was clear that Saudi money funded the trips. "We have allies. They're not perfect, we're not perfect," he said. "It's not like it was blood money. We're taking money from somebody who is our friend and ally helping us around the world."