Saudi Arabia Supreme Court To Review Blogger's Flogging Case: Report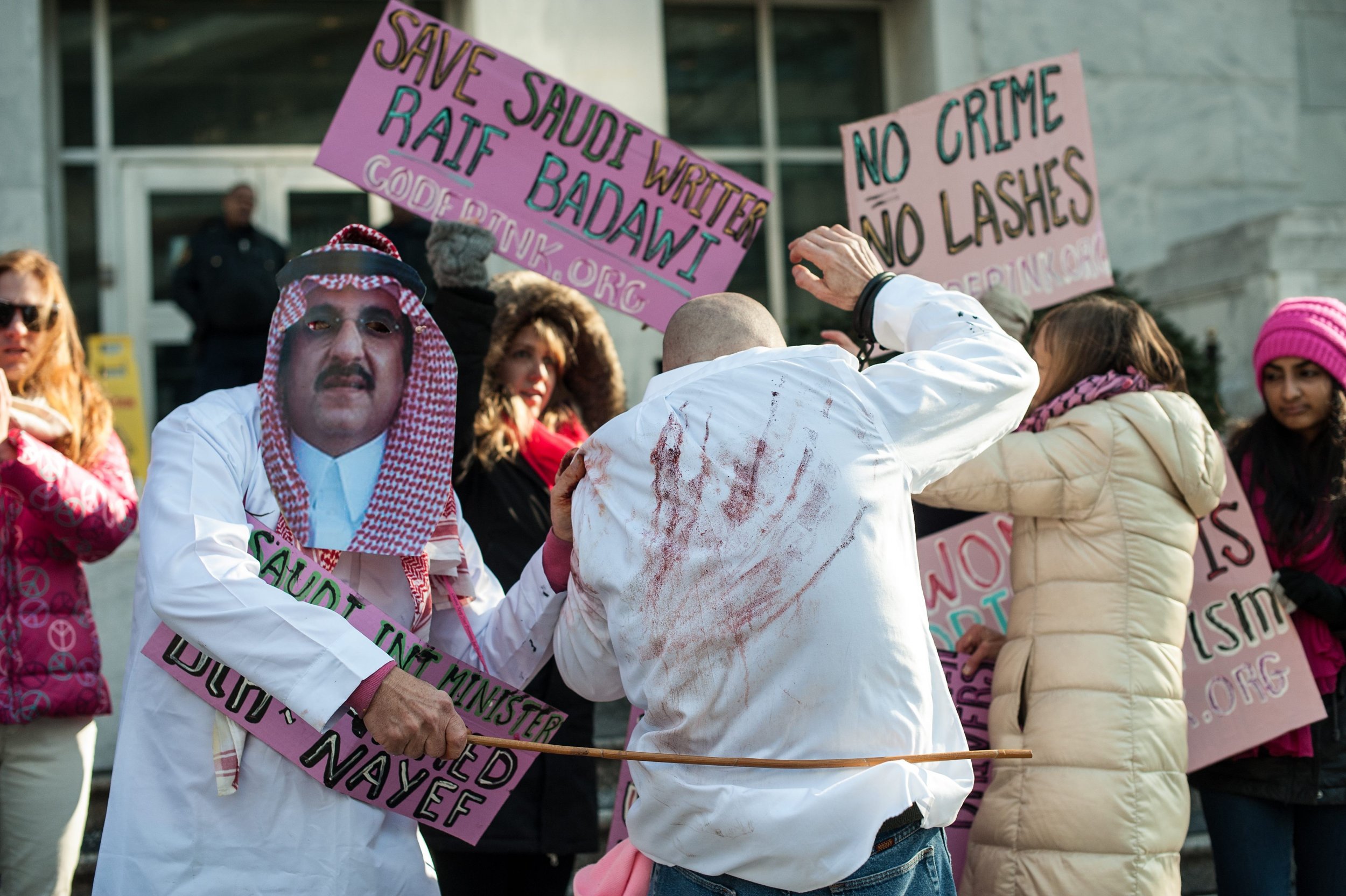 Updated | LONDON (Reuters) - The case of a Saudi blogger sentenced to 1,000 lashes, which has been widely criticized by Western governments, has been referred to the Supreme Court by the King's office, the BBC reported on Friday.
Badawi was flogged 50 times last week but a second round of lashings due on Friday was postponed for what a source told Reuters were medical reasons.
Political stakes over Badawi's case, which included a charge of insulting Islam, have been heightened by the Paris attack on Charlie Hebdo newspaper and its subsequent publication of more cartoons featuring Islam's Prophet Mohammad.
In a brief newsbreak without quotes, the BBC said Badawi's wife had told it the decision had given the blogger hope that the authorities want to end his punishment.
Rights watchdog Amnesty International said in a statement that a medical examination found that Badawi's earlier "wounds had not yet healed properly and that he would not be able to withstand another round of lashes at this time."
The doctor who carried out the medical check-up recommended that the flogging be postponed until next week, Amnesty said, adding "it is unclear whether the authorities will fully comply with this demand."
Badawi, who set up the "Free Saudi Liberals" website, was arrested in June 2012 for offences which also included cyber crime and disobeying his father - a crime in Saudi Arabia.
The prosecution had demanded he be tried for apostasy, which carries the death penalty in Saudi Arabia, but a judge dismissed that charge.
He was sentenced last year to 10 years in jail, a fine of 1 million riyals ($267,000) and 1,000 lashes after prosecutors challenged an earlier sentence of seven years and 600 lashes as too lenient.
The United States has called on Riyadh last week to cancel the sentence of 1,000 lashes.