Saudi Arabia Religious Police Join Twitter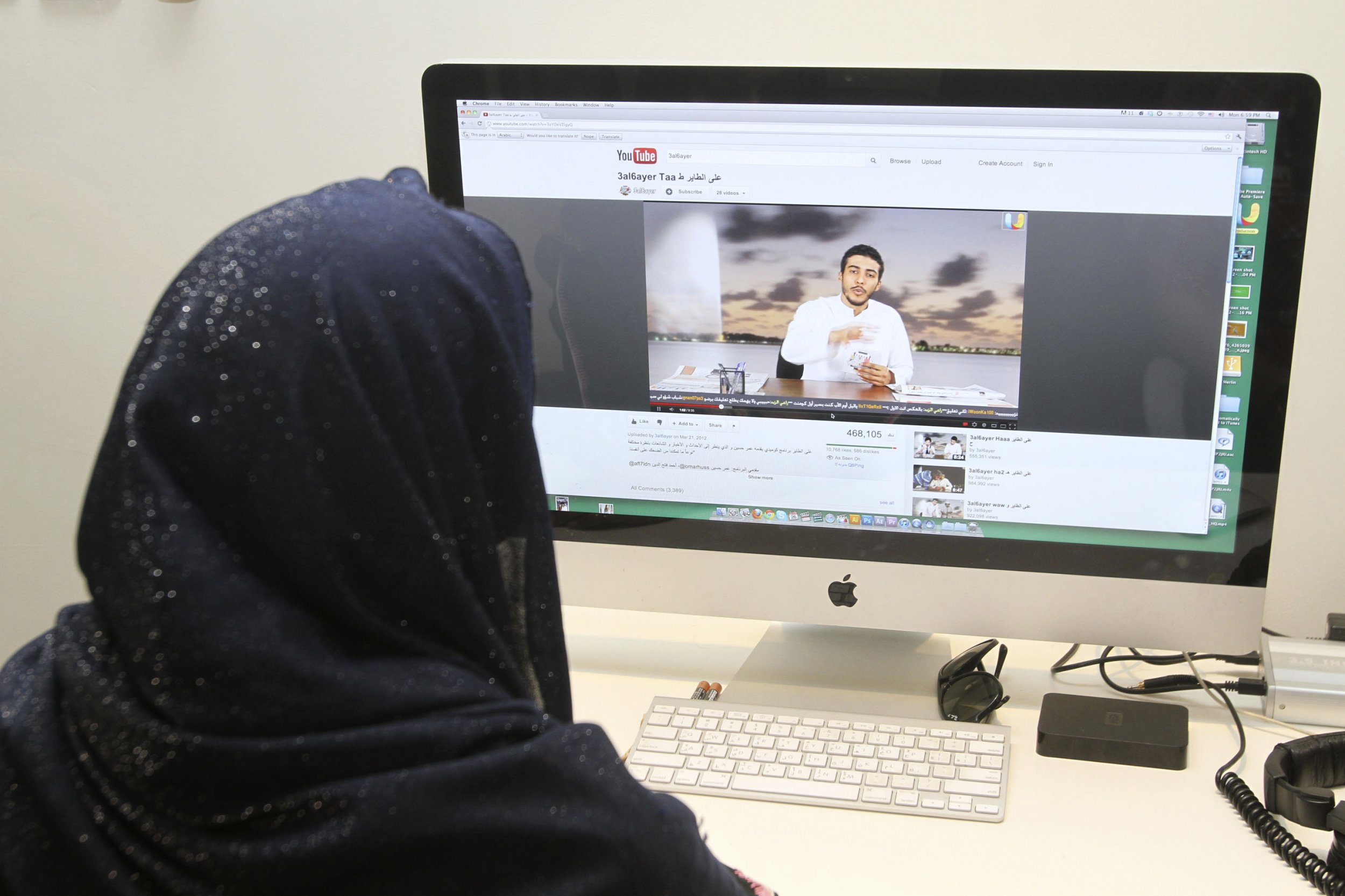 Saudi Arabia's religious police have joined Twitter despite the Arab kingdom's leading cleric condemning the microblogging site as the "source of all evil and devastation" last year.
The police, known formally as the Commission for the Promotion of Virtue and the Prevention of Vice, activated its account last week and have already attracted more than 66,000 followers.
The Saudi Gazette reported that the decision was taken by the commission president Abdul Rahman Al-Sanad to improve the public image of the police, known locally as the Haia.
The account's first tweet asked for God's blessing on the Commission and its second showed the president launching the account on a laptop. Six tweets have so far been sent from the account.
Social media has proven a contentious issue in Saudi Arabia. In October, the leading Islamic cleric, the grand mufti Abdul Aziz bin Abdullah, said Twitter was a source of "lies and falsehood" and criticised those who considered it to provide "credible information".
Last year, the Commission reportedly closed down more than 10,000 Twitter accounts they accused of committing religious violations, such as criticising the royal family or spreading pornographic materials. A Commission spokesperson said such crimes were punishable by five years in prison and fines of more than £500,000.
Nevertheless, Saudi citizens have taken to social media platforms in their droves. The Gulf state has the world's highest Twitter penetration and accounts for 40% of all active Twitter users in the Arab region, with some 2.4 million Saudis regularly tweeting according to last year's Arab Social Media Report produced by the Dubai School of Government.
The kingdom also has more than five million Facebook users and had the highest per capita use of YouTube in the world as of 2013.
Twitter has also proven popular among Riyadh's ruling classes. A report into world leaders' use of the platform released today showed that Saudi king Salman bin Abdulaziz Al Saud is Twitter's second-most influential figurehead behind Pope Francis, with his posts averaging almost 4,500 retweets from his more than 2.5 million followers.
The religious police, which employs some 4,000 officers and has a budget of almost $400m, are the government agency tasked with enforcing Sharia law within the majority-Sunni state.
Saudi Arabia recently received international condemnation following its decision to sentence blogger Raif Badawi to 1,000 public lashes and 10 years imprisonment for setting up a website which was judged to be insulting to Islam.