Saudi Arabia to Reopen Case of Sri Lankan Maid Sentenced to Death by Stoning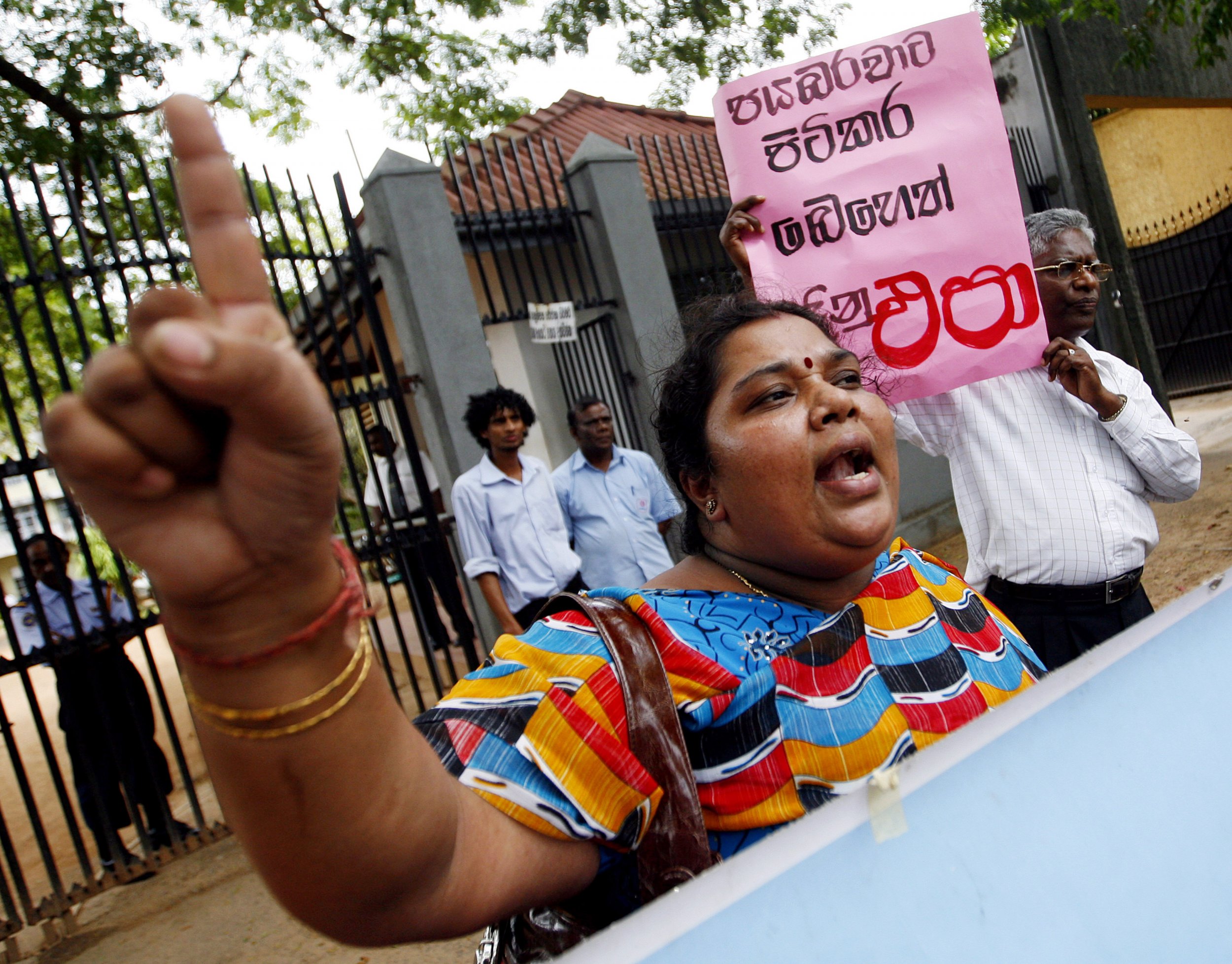 Saudi Arabia has agreed to reopen the case of a Sri Lankan maid who was sentenced to be stoned to death for adultery, according to the Sri Lankan deputy foreign minister.
The woman, an unidentified 45-year-old mother of two, was sentenced to death in August after being convicted of adultery by a Saudi court. She was sentenced alongside a Sri Lankan man, who was sentenced to 100 lashes. The man was sentenced to a lesser punishment because he is single, while the woman is married, Reuters reports. No date has been set for the trial.
Saudi Arabia is currently head of the United Nations Human Rights Council, and its election was met with international outcry when it was announced earlier this year. As of November, Saudi Arabia executed 151 people this year, the largest number in 20 years, according to Amnesty International. Adultery, rape, murder and apostasy are among the crimes punishable by death under Sharia law in Saudi Arabia.
Harsha de Silva, the Sri Lankan deputy foreign minister, told parliament in Colombo on Tuesday that with the help of Sri Lankan intervention, Saudi Arabia agreed to once again take up the woman's case. "This can be considered a big victory," de Silva said. "We will provide her with legal counsel."
Saudi Arabia and other Gulf states have a history of harsh punishment against domestic workers who move to their countries for employment. In October, a domestic worker from India ended up in a Riyadh hospital after her employer allegedly cut off her right hand as she tried to escape the house where she was working. In 2010, a Sri Lankan maid said her employer in Saudi Arabia hammered 24 nails and needles into her body as punishment. A Sri Lankan woman was beheaded by Saudi Arabia in 2013 after being accused of killing the 4-month-old son of her employers.
Parties across the political spectrum in Sri Lanka urged Saudi Arabia to intervene in the latest case. Some politicians asked the Sri Lankan government to stop female workers from traveling to Saudi Arabia for work, The National reports.