Saudi Arabia Screens 'The Emoji Film,' One Of The Worst Movies Of 2017, After 35-Year Cinema Ban Lifted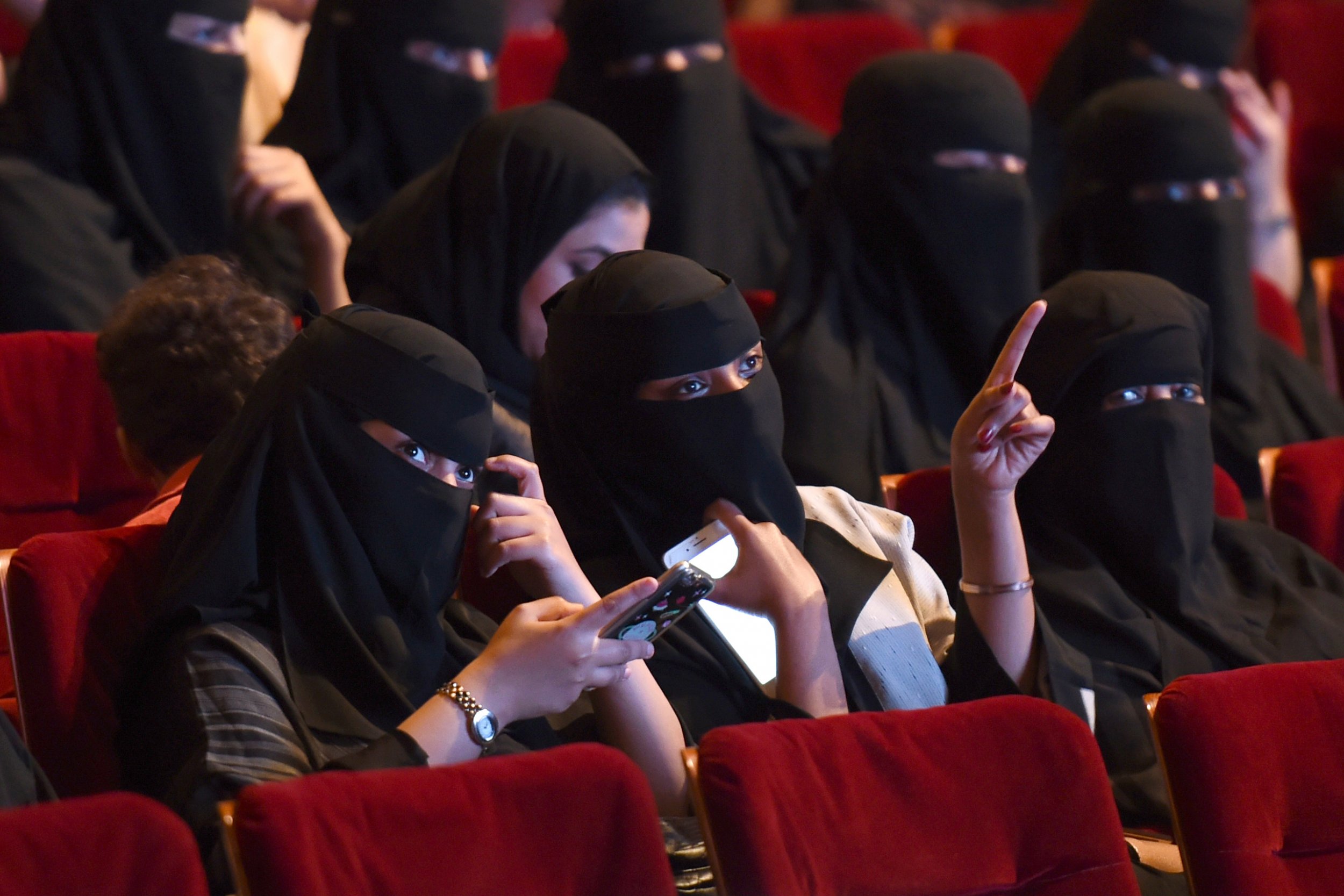 Saudi Arabia began screening children's animated movies over the weekend after lifting a 35 year ban on cinemas in the conservative Islamic country.
In a makeshift tent in the coastal Red Sea city of Jeddah, a film was screened on a projector with the audience even allowed the opportunity to make the most of a popcorn machine.
But perhaps less fortunately for Saudi film fans the first movie shown in the kingdom was 'The Emoji Film'—which was roundly panned by critics when it was released in 2017.
The Sony Pictures film, which starred James Corden as a voiceover, scored an abysmal nine percent rating from critics on the film score site Rotten Tomatoes.
Its premise is to give life to the cartoon faces and icons used on mobile phone messaging apps such as Whatsapp, but most critics felt it was a giant advertisement for mobile phone apps.
"Not only does this film hate its very subject matter, it's also the most hideous example of product placement in cinematic history," wrote Ed Potton in The Times. The Guardian called it "a boilerplate animation, zestless, pointless."
But despite it being panned, the film earned Sony more than four times its budget, bringing in $217 million at the box office worldwide, with a budget of just $50 million.
Mamdouh Salim, who organized the screening, told Reuters: "We tried to use these films to be a starting point as the first cinematic screening after the decision on Dec. 11 to permit movie theatres."
"Until now, there is no infrastructure for movie theatres, so we are trying to take advantage of (alternative) venues to approximate the cinematic form."
The move to show such films comes after a ban was implemented in the 1980s as the country creeped toward a more conservative strand of Islam. The country has longed banned the showing of movies in public, as well as the mixing of men and women at cinemas.
It remains unclear if men and women were allowed to watch 'The Emoji Film' together at the screening in Jeddah.
In a bid to keep conservatives sections of Saudi society happy, films will still be censored before they are shown to the public for any indecency that is not in line with the country's laws and values.
The relaxing of the ban is part of Crown Prince Mohammed bin Salman's Vision 2030, a modernization project to diversify the Saudi economy away from oil dependence and to provide more entertainment for the country's youthful population. More than half of the Saudi population is aged 25 or younger.
The Saudi government will now start to built permanent cinemas, instead of the makeshift tents seen in Jeddah, and it is estimated that as many as 300 could be satisfying film-buffs in the Gulf Kingdom by 2030.