Saudi Arabia Airline Slams Israel Plane Landing Photo as Fake News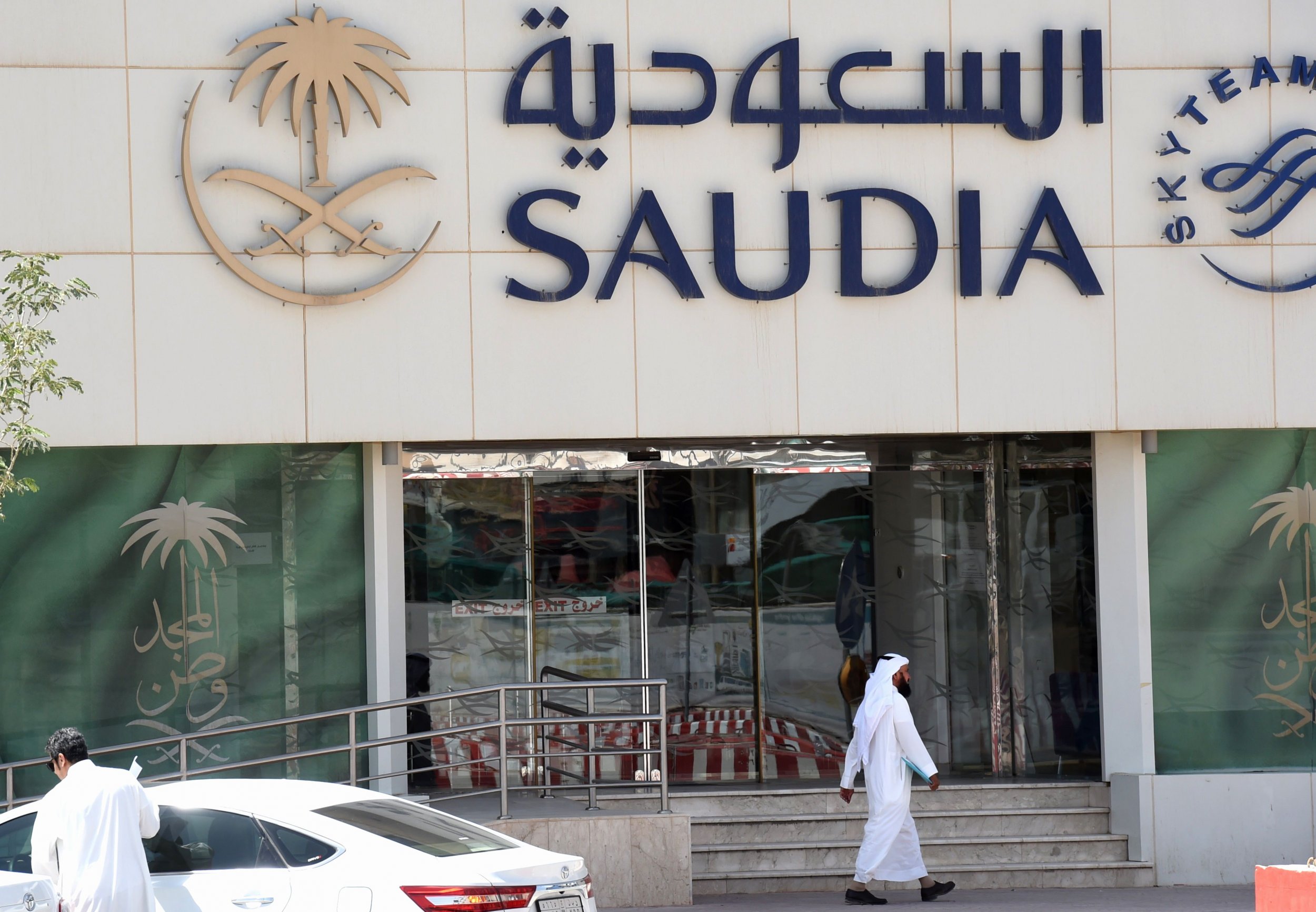 The image of a plane successfully landing at most airports around the world would not usually be met with incredulity. But Saudi Arabian Airlines, the Gulf Kingdom's national carrier, moved quickly to dismiss an image spreading on social media of one of its flights docking at Tel Aviv's Ben-Gurion International Airport.
The image is controversial as Saudi Arabia, where anti-Israel sentiment runs high, maintains no diplomatic relations with the country. Saudi Arabia does not recognize Israel so its planes do not fly there. President Donald Trump only boarded the first direct flight from Riyadh to Tel Aviv on May 21.
"There are some quarters that use a large number of anonymous social media accounts to spread lies, rumors and exaggerations to harm and defame and the airline, a national symbol," said Saudia spokesman Abdulrahman Al-Tayeb.
He went further, saying that those retweeting and sharing the story risked punishment under Saudi Arabia's strict, conservative Islamic legal system that stymies freedom of expression, particularly on social media.
"Unfortunately, some people, in good faith, re-tweet them without verifying their authenticity, which makes them responsible for their deeds and thus liable to punishment under the law."
The Saudi-based website Arab News showed the image of the Saudi plane in front of the Israeli airport terminal.
According to regional press reports, "defaming" others on social media can carry a sentence of up to one year in prison and a hefty fine.
As Trump bids to solve the decades-long Israeli-Palestinian conflict, there is speculation that Saudi Arabia could open economic ties with Israel in return for the country working toward peace with the Palestinians.
Israeli media reports suggest that the first steps could include Israeli businesses opening up in Saudi Arabia and the country's national carrier El Al flying through Saudi airspace.
With the ascension of the youthful Mohammed bin Salman to the position of Saudi Arabia's crown prince last Wednesday, the man who is viewed as a modernizing face of the Gulf kingdom and a strong opponent of Iran, an arch-enemy of Israel, the potential for diplomatic relations between the countries have never looked so good.