Saudi Arabia Will Spend $750 Million To Make Former Ally Qatar Into An Island
Saudi Arabia expects to spend about $750 million to build a 37-mile-long canal cutting itself off geographically from its former ally Qatar.
The kingdom is accepting a bid for the project—which would transform its Gulf rival from a peninsula into an island—until June 25. Until now, five international companies have submitted bids for the project, which will create a canal about 656 feet wide and 50 to 65 feet deep, Gulf News reported.
Expected to be completed within one year, the waterway will allow ships up to 967 feet long and 108 feet wide to pass. Several seaside resorts are also planned along the canal. The winner of the bid to build the project should be announced within three months, and financing will come from Saudi Arabia's private sector as well as that of close ally the United Arab Emirates, according to Arabian Business.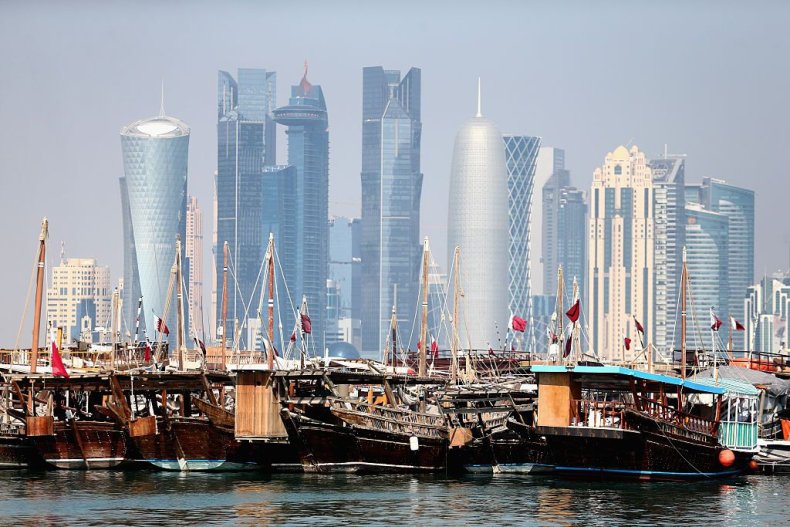 Saud al-Qahtani, a prominent member of the Saudi Royal Court and adviser to Crown Prince Mohammed bin Salman, shared a video on social media this week with the caption: "Starting digging the Salwa Canal. Congratulations to the Saudi people for this wonderful project that will transform the small terrorist state of Qatar into an island," Daily Sabah reported.
The Qatari Embassy to the U.S. did not immediately respond to a request for comment for this article.
For just over a year, Qatar has been cut off diplomatically and economically from former allies Saudi Arabia, the United Arab Emirates, Bahrain and Egypt. The fellow Arab states have accused Doha of supporting terrorism and extremism.
Saudi Arabia and its block have issued a list of demands from the tiny—but very wealthy—Gulf state before sanctions will be lifted. Doha has declined to give in to the demands, which include the closure of state-owned Al Jazeera and other media organizations and curbing relations with Iran.
After a year of the blockade, Qatar also appears relatively unfazed, with the International Monetary Fund predicting in March that the nation's economy will grow by 2.6 percent in 2018, up from 2.1 percent in 2017, saying the crisis has proved "manageable."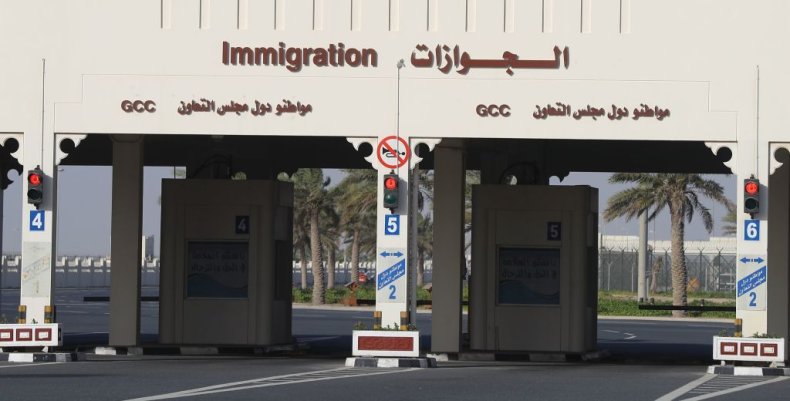 Reports of the canal's construction first circulated in April. State-linked Saudi newspapers al-Riyadh and Sabq reported that in addition to a canal, the kingdom would construct a military zone and a nuclear waste dump between itself and Qatar.
Anwar Gargash, the UAE's minister of state for foreign affairs, appeared to confirm the reports on Twitter at the time. He said the proposed "true geographical isolation" is "proof of Qatar's failure to manage and solve its crisis."