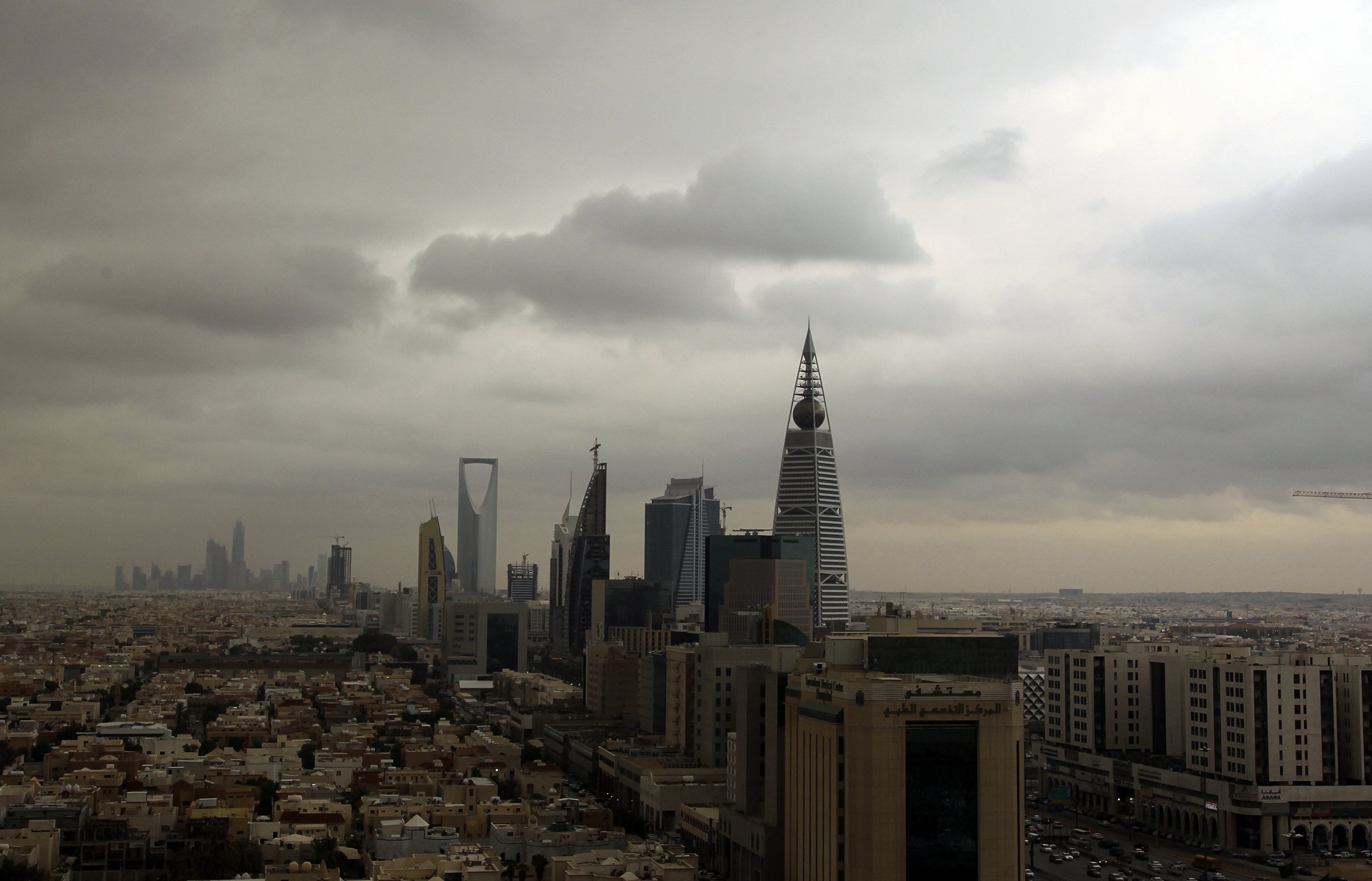 DOHA (Reuters) - Saudi Arabia's justice ministry plans to sue a Twitter user who compared the death sentence handed down on Friday to a Palestinian poet to the punishments meted out by Islamic State, a major government-aligned newspaper reported on Wednesday.
"The justice ministry will sue the person who described ... the sentencing of a man to death for apostasy as being `ISIS-like'," the newspaper Al-Riyadh quoted a source in the justice ministry as saying.
The source did not identify the Twitter user or the possible penalty.
Related: When It Comes to Beheadings, ISIS Has Nothing Over Saudi Arabia
On Friday, a Saudi Arabian court sentenced Palestinian poet Ashraf Fayadh to death for apostasy - abandoning his Muslim faith - according to trial documents seen by Human Rights Watch.
Fayadh was detained by the country's religious police in 2013 in Abha, in southwest Saudi Arabia, and then rearrested and tried in early 2014.
Saudi Arabia's justice system is based on Islamic Sharia law, and its judges are clerics from the kingdom's ultra- conservative Wahhabi school of Sunni Islam. In the Wahhabi interpretation of Sharia, religious crimes, including blasphemy and apostasy, incur the death penalty.
In January, liberal writer Raif Badawi was flogged 50 times after he was sentenced to 10 years in prison and 1,000 lashes for blasphemy last year, prompting an international outcry. Badawi remains in prison, but diplomats say he is unlikely to be flogged again.
In 2014, a Saudi court in Riyadh sentenced three lawyers to up to eight years in jail after they criticized the justice ministry on Twitter.
The charges were dropped in early 2015 after King Salman inherited the throne from his brother.
"Questioning the fairness of the courts is to question the justice of the Kingdom and its judicial system based on Islamic law, which guarantees rights and ensures human dignity", Al-Riyadh quoted the justice ministry source as saying. The ministry would not hesitate to put on trial "any media that slandered the religious judiciary of the Kingdom," it said.
Saudi Arabia's Justice Ministry or other officials could not immediately be reached for comment.